12 Hot Date Night Outfits Your S/O Will Love
With your next date night around the corner, you may feel like you have nothing to wear aside from the same old dress. Instead of going with your usual night out uniform, spruce things up a bit and try something a little new that will definitely grab your date's attention. Here are some cute date night outfits to try.
1) Your Favorite Little Black Dress
Get your best LBD and bust it out for dinner date. Pair it with some cute shoes, a pair of heels or even sneakers and style it with the ultimate high ponytail.
Get This Look:
2) Shorts and A Tank Top
If you are looking for something cute to wear on a hot summer night, go with this foolproof combo. Wear a tank top with a fun pair of shorts and summer sandals.
Get This Look: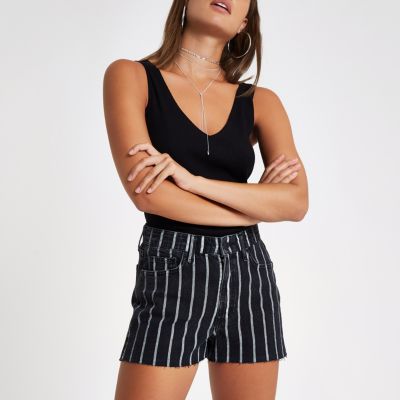 3) A Show-Stopping Skirt
Looking to find a reason to wear your sequined skirt? Look no further. Wear your shimmery piece with a neutral sleeveless top and a cool jacket to finish the look.
Get This Look:
4) A Cute Polka Dot Dress
Nothing screams date night more than this cute little number. Wear a cute little polka dot dress and you're ready for your dinner and a movie. If it gets cold later, it will look just as cute with a denim jacket.
Get This Look:
5) Wear Something with a Little Attitude
Go bold and wear a little fringe, sequins or leather to your next date night. Throw on some jewelry and you have a new exciting outfit.
Get This Look:
6) Go with a Cute Romper
Rompers are foolproof and easy to style. Find your favorite piece in your closet and style it with a crossbody bag and a cute pair of wedges or heels.
Get This Look: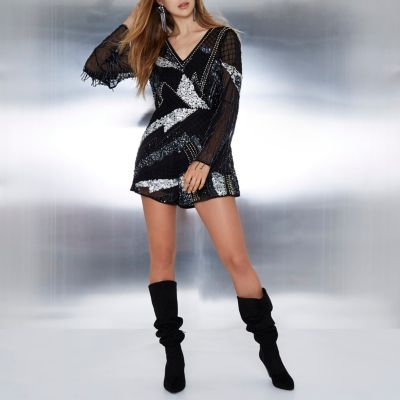 7) Wear a Romantic Dress
For the perfect summer date night look, wear your favorite romantic dress. You don't need very much else for this look, so style your hair with a nice up-do and top it off with a little handbag.
Get This Look:
8) Off the Shoulder Top
Wear one of this summer's hottest trends with an off the shoulder top. Pair it with a mini skirt, cropped jeans or a pair of shorts. To elevate this look, add a pair of bright statement earrings.
Get This Look:
9) Wear Your Best Sundress
Go bright with your ultimate go-to sundress. Create this perfect date night look for an outdoor picnic or a casual coffee date.
Get This Look:
10) Style Your Graphic Tee
For this look, pair your favorite band or graphic tee with one of your night-out skirts. To complete this outfit, add a pair of ankle boots and a bright lip.
Get This Look:
11) Go with a Fun Patterned Piece
Wear one of your favorite patterned pieces, a jacket, kimono or a blouse and wear it with a pair of cute sunglasses. Throw on a pair of jeans and go with a petite handbag.
Get This Look:
12) Wear a Fun Jumpsuit
For your next date night, wear a floral or bright jumpsuit. Style it with a pair of sunglasses and a pair of flats.
Get This Look:
Which one of these date night outfits is your favorite? Let us know in the comments down below!
*This is a sponsored post. All opinions are my own.
Comments, Questions & Rants