32 Holiday Outfits You Need To Copy Right Now
It is officially everyone's favorite time of year again! Make room for hot cocoa, eggnog and endless amounts of Christmas cookies, but more importantly, make room in your closet for some amazing holiday outfits! From sequins and metallics to velvet and fur, there are so many hot trends picking up this holiday season, and you will want to make sure you're part of all the glitz and glam. Below are 30 holiday outfits you need to copy right now! Whether you're off to your boyfriend's family party or searching for office holiday party outfits, we've got all the items you'll need for these fabulous looks.
1. Rock That Red Dress
Be the coolest gal at the party with an edgy leather jacket paired over your cute red dress. Don't forget the tights to keep you warm and some black heels to elongate those legs!
recreate the look:
 
2. Add A Pop Of Color To Your Neutrals
Nothing says "I've arrived!" like these killer red pumps. Pair them with some neutrals to really play them up. Add a bright red lip to bring the look together.
recreate the look:
3. The Super Functional Outfit
This look is perfect for any occasion. The sequin mini skirt dresses it up while the sweater keeps it just casual enough to work for whatever holiday function you're at. Not to mention you'll be super cozy all night long.
recreate the look:
 
 
4. The Holiday Dinner Date
Do you have a hot dinner date coming up? Whether you're meeting up for drinks or spending your Christmas eve at a romantic dinner hot spot downtown, rocking LBD with thigh high boots will ensure all eyes are on you. The jeans jacket is just here to make sure you're not trying too hard….
recreate the look:
5. Play Around With Prints And Textures
Don't be afraid to mix different looks together! There's so many options when it comes to a patterned top with sequin leggings. You can guarantee that no one will be copying your outfit at the party this year!
recreate the look:
 

6. Long and Luxurious
These sequin maxi skirts are perfect for any elegant outing. Pair them with a crop top or tuck in a shirt to make your legs look super long.  Don't forget a cute clutch!
recreate the look:
7. All Eyes On You
Who needs to watch the ball drop when you've got more glitz and glam on yourself anyways? With this rose gold sequin dress, you'll instantly light up any party you walk into.

recreate this look:
  
8.  Sheer Vibes
Pair a delicate lace top with a sheer maxi skirt for the perfect holiday ensemble. You'll be sure to have one of the best holiday outfits at the party!
recreate the look:
9. The Perfect Party Dress
These dresses are fun and flirty, and totally perfect for any party! Everyone will be envious of these showstopping looks. Accessorize with some cute earrings and a clutch.
recreate the look:

10. Dress Up Your LBD
Take your little black dress and turn it into one of the most trendy holiday outfits. Add some bling with a sequin blazer or a metallic clutch and you're good to go.

recreate the look:
 
   
11. Play Up The Plaid
It's no secret that plaid works for any season, but there's just something about wearing plaid on the holidays. There are an endless amount of ways to wear it. As a shirt or a skirt, it will definitely be a big hit with your fam and friends. Make the look your own with accessories of your choice!
recreate the look:
   
   
12. Show Off Those Legs!
The colder weather is not just limited to pants! Be the life of the party with some dazzling sequin shorts. Pull the look together with a black blazer and sheer tights.
recreate the look:
 
   
13.  Show A Little Skin
Dare to bare with a plunging black blazer and some sexy sequin leggings. No one will be able to look away as you make your entrance!
recreate the look:
   
14. Prim and Proper
This is a great option for a family party or gathering. It's super stylish yet totally classy, and we promise your grandmother will adore it.
recreate the look:
   
   
15. Accessorize A Classic Red Dress
Every girl needs a red dress. You will never be too dressed up or too dressed down with one of these during the holidays. Make the look your own with a unique clutch and earrings.

recreate the look:
 

16. Make A Statement
Make a statement…with a statement necklace! These will instantly dress up any outfit. If black is your color of choice, add a statement necklace and your look will go from average to amazing!
recreate the look:
 

17. Pleated Maxi Skirt
These super cute maxi skirts are perfect for any and all holiday occasions! Let the skirt be the focus by adding a simple black top and a few cute accessories. These are definitely some of the cutest holiday outfits yet!
recreate the look:
      
18. Sequin Romper
Ah, yes. Sequins and rompers…our two favorite things put together! Push past the cold weather by pairing with a blazer.
recreate the look:
 
19. Go For The Gold
You can't go wrong with a gold mini dress. You will be winning all night long with this eye-catching look. Perfect for New Year's Eve or a night out on the town with your girls.
recreate the look:
    
20. The Professional Party Girl
Take your daytime office look and glam it up for the night with a sequin midi skirt. Let your hair down and throw on some eyeliner and you are all set!

recreate the look:
 
21.  Get A Little Sideways
For a more casual holiday gathering, try a striped skirt and your favorite white t-shirt. Dress it up with some cute heels and a clutch.
   
22.  Welcome To The Darker Side
Rock that power stance with a dark lip and a structured blazer. This cool-girl look will be sure to turn heads and keep all eyes on you.
recreate the look:
 
   
23. Shaggy and Chic
This loose fitting dress is sure to keep you super comfortable while also keeping up with the latest trends of the season. Sequins for the win!
See Also
recreate the look:
  
24. The Bigger the Skirt, The Better
These tulle skirts are so fun for the holidays! Whether your prefer the preppy look or want to give off edgier vibes, you can rock these skirts however you want.
recreate the look:
25. Take Your Trousers To The Next Level
Turn daytime into nighttime with a pair of fitted black trousers and a sequin top!
recreate the look:
   

26.  Jump Into A Jumpsuit
Jumpsuits are one of the most versatile wardrobe pieces to have. You can rock the look however you'd like depending on the accessories you choose. For a glam holiday look, add a cute necklace and heels or some big earrings and a clutch.

recreate the look:
 
27. The Corset
The corset is universally flattering. Pair it with trousers and a blazer for a more conservative look, or dress it up with a skirt and sky high heels for a night out!
recreate the look:
   

28. The Playful Look
A tutu inspired skirt will bring out the little girl in all of us. These playful mini skirts are perfect for holiday parties and can make anyone look like a good dancer.
recreate the look:
 
29. A Pleated Skirt
You can't go wrong for the holidays with one of these gorgeous pleated skirts. Pair with a solid colored top and a statement necklace for a classy yet trendy outfit.
recreate the look:
    
30. Hues Of Blues
Who says you can only wear red and green during the holidays? Try a dazzling blue dress for your New Year's Party and you might get more attention than the ball drop will when the clock strikes twelve!
recreate the look:
 
31. It's Fur Season
Nothing says winter like a warm furry coat. Stay cozy in one of these stylish ensembles, and don't forget the sequins, duhhh!
recreate the look:
          
32. Velvet Vibes
Velvet is hotter than ever and it's definitely here to stay this season. It's the perfect fabric to dress up or down, however you like. Try layering a velvet dress over a collared shirt for your next family gathering.
recreate the look:
*This is a sponsored post. All opinions are my own.
Do you have another other ideas for holiday outfits you need? Share in the comments below!
Feature Image Source: ww.thesweetestthingblog.com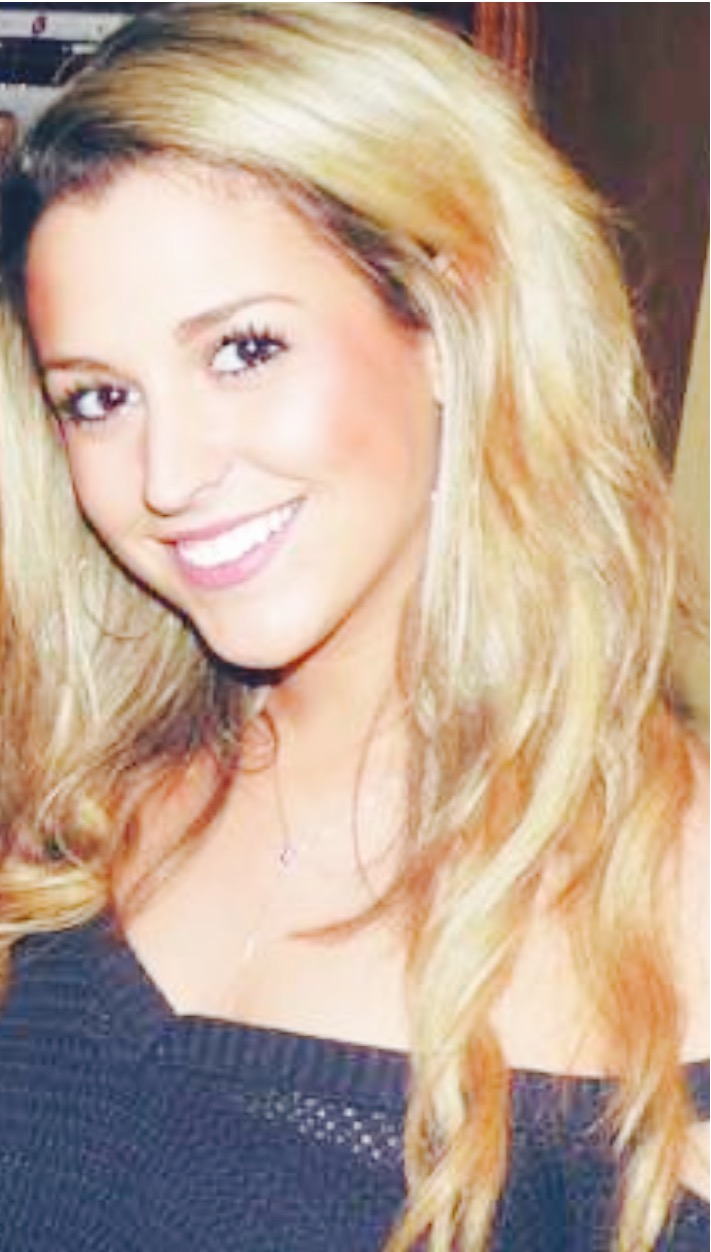 Erin Mahoney
Graduate of Emerson College '15 with B.S. in Multimedia Journalism. Originally from Haverhill, MA. Lover of dogs (and some cats), shoes, hot sauce and depleting my bank account.