10 Hair Care Products Your Hair Needs Right Now
No matter if you are looking on the internet or magazines we are being bombarded by beauty products on the daily! Haircare products are no exception. Whether you are trying to get some extra texture, shine or volume, there are so many products out there to sample and try! Well, with my research, I have found killer products that deliver that texture, shine and volume we are all searching for. Let's style it up! 
1. Pacifica Salty Waves Texture Spray
If you are looking for texture in your hair, this spray will be your best friend! This spray speaks the truth when it says it will give you that "surfer girl vibe." Get ready to grab your board and head to the beach with this spray. I am just being silly. But this spray has kept my hair looking texturized and fine. It works for all hair types (mine is naturally curly) so whether you want to add some texture to your already curly locks or add some wavy to your mane, you can with this spray.  Plus, it smells like bananas! Check out some more Pacifica products, they have awesome shampoo and conditioner with no sulfates. That's the shit I do like.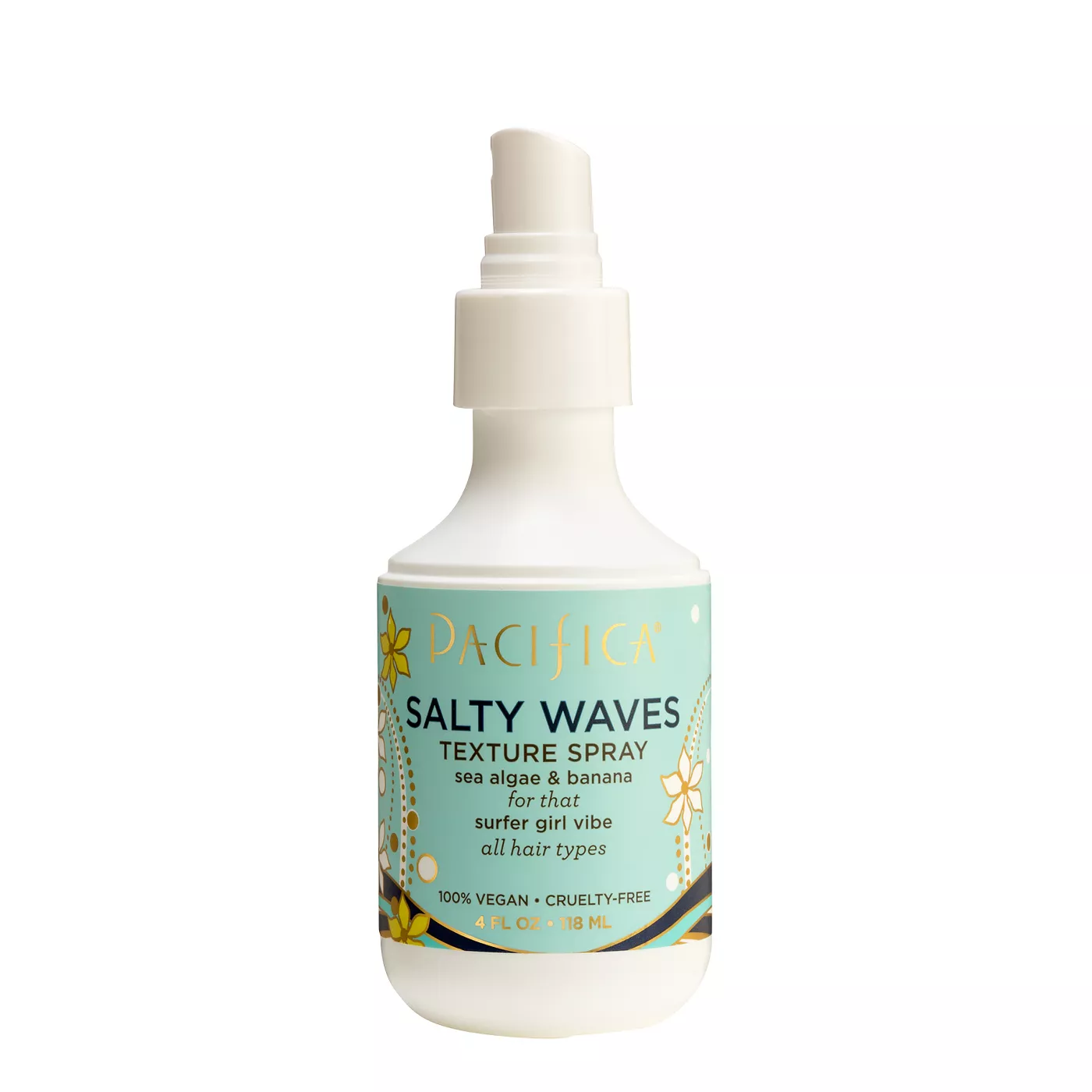 2. Madam C.J Walker Curl Defining Milk 
This product for more peeps who are looking to put a little more OOMPH into their hair without using sticky gel to do it. This product was placed into my Sephora bag as a sample and I did not expect too much from it at first. It totally exceeded my expectations. This stuff is WAY  better than any gel I have ever used. It ain't even a gel, it's milk! Say what!? It is super smooth made out of coconut oil, shea butter, moringa oil, and jojoba. These ingredients are superpowers at fighting frizz flyaways and giving you that super soft bounce. 
3. Batiste Dry Shampoo
One of the best dry shampoos in the game, Batiste has been keeping our hair clean for a hot minute. This dry shampoo removes oil to keep your hair game strong between washes. I have had great hair experiences with Batiste dry shampoo. From spraying it before running to class in college to relying on it during a music festival, Batiste has been my hair bestie. In addition, it is also vegan and sulfate-free. Sulfates in our hair products, nobody has time for that!   
4. Well Behaved Anti-Frizz Cream Serum
If your hair is like mine, you wake up and your hair has a mind of its own. Frizzy hair has been a major struggle of mine since I was younger. It is so hard to find a frizz fighter that isn't too heavy or oily! Don't fret because Orlando Pita Play has got us. It received a Good Housekeeping Award so you know it is too legit to quit. The blend of ingredients (including coconut oil, grape seed oil) helps keep in moisture while taming frizz! 
5. Kerasilk Control Rich Protective Oil
This Lil beaut is formulated with keratin! It is a protein that is the key structural building block for hair, skin and nails. Kerasilk is excellent for frizzy hair. If you are feeling like your hair is unmanageable, smooth this into your "wild" hair and it will be tamed. It'll give that shine you have been craving as well. It can be used with your styling products as well because it is heat protection and fights humidity. 
6. Inforcer Brush Proof Anti-Breakage Detangling Spray
I wish I could have used this when I was younger to tackle my tangles! This spray smoothes out knots and tangles and leaves the hair silky smooth. It'll give you that shine as well! It is formulated with biotin and vitamin b6. Biotin is a water soluble vitamin that is part of the vitamin B family. Our bodies need biotin to convert certain nutrients to energy. It plays an important role in the health of hair. Vitamin b6 also plays a role in maintaining healthy hair as well. This spray has got the good stuff to keep your hair looking and feeling healthy. 
7. Olaplex Hair Perfector No. 3
This is the superhero of hair treatments. It is meant to strengthen your hair to repair damage and restores health appearance of the texture of hair! It really works! I am a true believer. I am super impatient and at first, I never thought it was going to help my hair. I bought this after a disastrous haircut after my hairstylist told me about it. I didn't notice anything at first, but after using it for weekly for about a month, I was seeing the difference in my hair. It just looked better. I truly think it helped my hair grow during that time. Give it a shot. 
8.
I
GK
Expensive Amla Oil Hi-Shine Topcoat
Hair gloss?! Prior to this article, I have never heard of such a thing! Chemists and scientists in this game keep coming up with new products that surprise me constantly. This hair gloss is different from others because it is formulated with amla oil which nourishes hair and adds shine. It also has sea kelp extract and sunflower seed oil which protects and provides hydration to hair. Free of sulfates, it'll give you that shine and hydration without any harsh ingredients. 
9.
MOROCCANOIL
Intense Hydrating Mask
Huge slut for MoroccanOil products! They are formulated without sulfates and they SMELL SO GOOD.  They are the name of the hydration game when it comes to hair. Every product I have used form them as always left my hair shiny and hydrated. 

10. Big Sexy Hair Powder Play Volumizing and Texturizing Powder
Another option if you are down with the oils, creams or sprays, there are options for you as well. Hair powder! This one from Big Sexy Hair is fabulous especially because it is odorless and weightless! It also is formulated with fruit oils and rice bran oil to keep hair hydrated. 
There ya have it! Check out these hair products that are keeping the hair game strong. What hair products that keep your hair happy?!
featured image credit: unsplash.com