20 Hacks To Make Your Life Easier At University Of Tampa
Every freshman has a rough time trying to gage what they need to bring to college, what advice from friends and family to take, and how they will get through their first year of college. When I was growing up, I've always been a more independent kid and I figured that going to college wouldn't be such a hard adjustment. But, I was wrong. I missed my family, my friends, my boyfriend and most of all my dog Pepper. The first few days and nights felt surreal when I was in my dorm room, but soon enough it was the end of the spring semester and I was ready to get my ass home! These are just some tips, or hacks, I curated over the year and would've found helpful to know when I was getting ready to come to University of Tampa last August.
1. Put in your deposit ASAP
If you know you wanna go here then put in your deposit asap to be able to get the best dorm room/building.
2. Don't get the "Unlimited Carte Blanche" meal plan
Unless you live in Vaughn or have a really flexible schedule, don't get the unlimited because you're basically subjecting yourself to only cafe food and you can't take any meals to go from the cafe. Plus you get more spartan dollars to spend with the other plans aka more daily Starbucks runs.
3. Plan with your roommate/suite mates who's bringing what
You don't need 4 bath mats, trashcans, shower curtains, etc. in your bathroom or 2 refrigerators, microwaves and Keurigs in your room. Ask who wants to buy what so you can keep costs down.
4. Attend floor activities planned by your RA
You don't have to attend every single one but that's how I got close to my RA for fall semester!
5. Try and make at least one friend in every class
I know that for some people it's hard to just go up to strangers and say hi, but everyone is in the same boat and wants to make friends.
6. Make a study group for all your classes
Sometimes professors move fast in your class so it's always good to have someone in the class that can help you if you're struggling
7. Rush, join intramural sports & clubs
I regret not rushing freshman year but I just didn't know how much time I would need considering I wanted to be on the dance team and do 18 credits per semester. But intramural sports and clubs are an easy way to make friends.
8. Learn the prime times for fast service at Einstein's
If you go before an 8 am, that's the fastest you'll get a bagel. But, anytime between 9 and 12, you'll be there waiting forever.
9. You don't have to buy everything new if you don't have to
Most of the time upperclassmen will write in your class group on Facebook and offer things for super cheap! Books are usually 3-4 times cheaper and mini fridges used for only a year are $30 opposed to $70-100. Plus it's less of a hassle to pick it up at another dorm than ship it from home if you're out of state like I am.
10. Ask friends and upperclassmen advice for spring classes
11. Ratemyprofessor.com will be your best friend for scheduling
You don't wanna get stuck with the worst professor for that class so make sure you look them up online!
12. Take advantage of all the resources provided on campus
UT offers such an outstanding amount of resources on campus. They have free tutors at the Academic Success Center, counseling sessions at the health center, faculty that's always willing to meet for office hours, etc.
13. Make friends with the Starbucks baristas
It doesn't hurt to have your drink ready by the time you get the the cash register, especially when you're rushing to class or have to study all day!
14. Caffeine is your best friend
College = class, homework, studying & partying. There's usually little time for sleep so a little caffeine will help you get to that 8 or 9 am.
15. Take advantage of the campus to keep down the Freshman 15
Use the new gym on campus to take spin, yoga, Zumba or HIIT classes. But, you can also go old school and just use the regular machines and weights to work out. We're so close to Downtown Tampa so there's a bunch of places to walk to and explore
16. Carry a portable charger 24/7
17. Don't bring everything you own for move in day
It will suck to pack all that stuff up and lug it home! Especially if you live out of state, it was a total hassle to try and bring all my clothes, shoes and makeup back home. So when you go home for break bring clothes home that you wont wear and swap them out for when you go back.
18. Share a storage unit with friends
When move out day was getting closer and closer I had no idea what to do with all my stuff. So I got a small storage unit by myself for $30 a month while I'm home for the summer. But it definitely would've been easier to buy a bigger unit and split the cost between friends or your roommates for next year.
19. STUDENT DISCOUNTS
Signing up for student discounts will save your life, especially when you are living that broke college life. You can go to myunidays.com and sign up with your school email to receive discounts at so many stores including: Apple, Urban Outfitters, UGG, Bed, Bath & Beyond, Samsung, Ray-Ban, and many more popular stores/websites!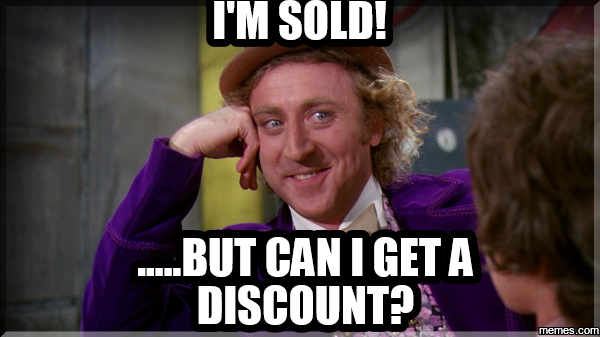 20. Enjoy your time here at UT!
Don't get too wrapped up in school work that you forget to experience the college life. Enjoy time with friends, go out a for Thirsty Thursday even if you have an 8 am the next day, go out to eat with your roommate, or even head to the beach because soon enough college will be over and there will be no time to be irresponsible and have fun when you have a full time job!
Do you have any other life hacks for University of Tampa? Let us know in the comments below!
Featured image source: pinterest.com