35 Gold Christmas Decorations And Holiday Decor Ideas
Christmas tree decorations are some of the most beautiful and elegant decorations there are. But if you're not into the traditional red and green decorations, these fun and unique gold Christmas decorations might be for you.
1. Gold Christmas Tree
A unique twist on the traditional Christmas tree. This all gold tree will sure be the focal point in any room. And white Christmas tree decorations will look great on it!

2. Gold Christmas Tree Decorations Paired With Silver
Gold and silver are one the classiest pairings. Use some white or gold colored lights to make your tree shine! The perfect way to highlight gold Christmas decorations.
3. A Traditional Gold Tree
Keep gold as your dominant color for a more traditional gold Christmas decorations.
2. Gold Mantel Decorations
This gold fireplace mantel is perfect for getting everyone in the holiday spirit.
Get the look:
3. Easy Candle Holder DIY
For an easy but cute gold decorations idea try simply putting twinkle lights in a candle holder.
Get the look:
4. Simple Yet Elegant
This simple idea is sure to look amazing on any dining room table or mantel.
Get the look:
5. Fun Festive Pillows
An easy way to decorate your home for the holidays is to simply switch out your regular pillows for fun festive ones.
Get the look:
6. Small Gold Christmas Tree Decorations
Great for tables, mantels, and counters these fun trees can easily complete a room.
Get the look:
7. Unique Ways to Display Ornaments
Ornaments don't just belong hanging on the tree. There are so many different ways to display all those ornaments.
Get the look:
8. Festive Gold Dining Room Table Decor
The dining room table is essential during the holiday season, so making sure it is just as festive as the rest of the house is very important.
Get the look:
9. A Gold Christmas Classic
Nutcrackers are a Christmas classic for many, so why not have gold ones?
Get the look:
10. Sparkling Christmas Ornaments
Another creative way to decorate with all those Christmas ornaments.
Get the look: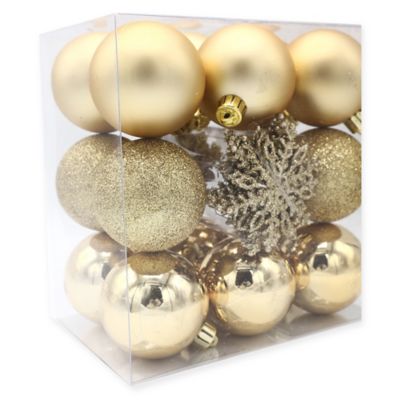 11. Gold Mantel Decorations
Another way to decorate with gold on your mantel this Christmas.
Get the look:
12. Gold and Copper Dining Room Table
Another idea for the perfect dining room table this holiday season. This one includes copper accents.
Get the look:
13. Fun Gold Christmas Banister
Adding gold accents to your banister is an easy way to keep with the gold theme this holiday season.
Get the look:
14. Gold Themed Stockings
The Christmas stocking is one of the most important decorations when it comes to Christmas. A stocking can complete any mantel piece.
Get the look:
15. Presents Wrapped in Gold
To complete the gold Christmas theme don't forget to wrap the presents in gold paper and top it off with the perfect bow or ribbon.
Get the look: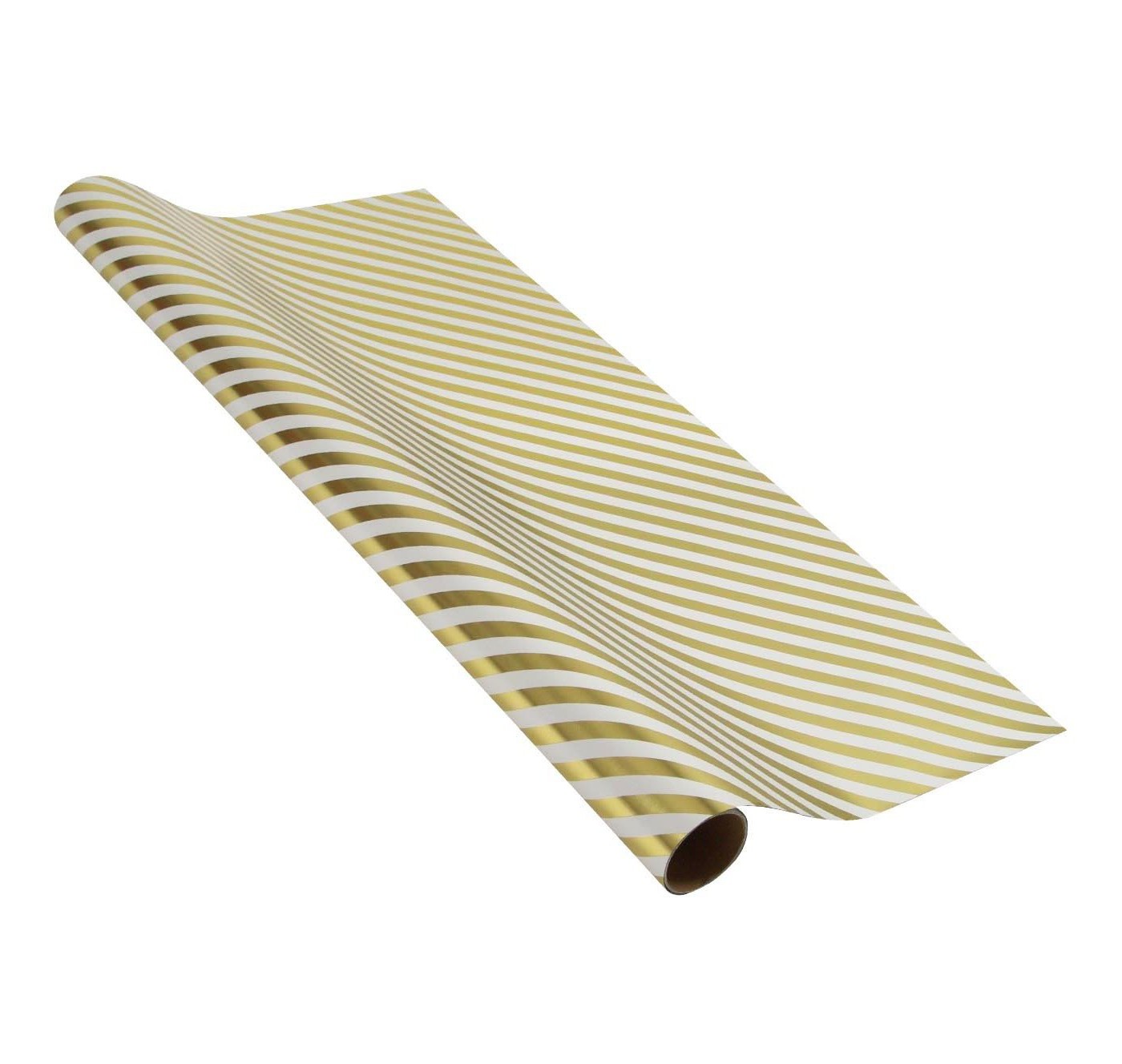 What are your favorite gold Christmas tree decorations and decor ideas? Tell us in the comments!
Featured Image Source: http://kojo-designs.com/2014/11/how-to-spray-paint-an-artificial-christmas-tree/