41 Game Of Thrones Gifts Perfect For Any Die Hard Fan
As a fan of Game of Thrones, one can never have too many products or merchandise that represents one of the greatest shows ever made! Here are 56 amazing Game Of Thrones gifts that will not only be adored by any GOT superfan, but things you'll want to keep for yourself, too! 
Drinkware & Accessories
For any GOT watch party or for the everyday, because why not?
One sip and you will feel like you are having a pint with Hot Pie.
2. Line 'Em Up For The Next Episode
Shots, Shots, Shots! Perfect For a GOT viewing party…or your average Friday night pregame!
3. A Glass For A King
Feel like a king all day, every day, while you sip your beer.
For your next GOT gossip sesh or "book club." Choose from a Paso Robles Red Blend or Chardonnay! (I must say, I ordered one of these and the bottle is even more beautiful in person.)
Subtle yet effective.
6. And You Need Something To Set Those Glasses Down on
Don't forget about getting coasters!
Yes, yes it is. All you need now is the bottle opener to pop the top off.
8. Sip On Your Coffee Or Tea In style
Me while scrolling through the #GOT twitter feed and sipping my tea.
Wall Décor
Great conversation starters and another way to represent your love!
9. The Only Map You Need
Become the worldliest fan and impress your friends while brushing up on your GOT geography skills. Westeros has never looked so good.
For the artsy types, a perfect mix of art and GOT all in one. They might just be posters, but you got to admit, they look pretty amazing.
11. Take The Throne For Yourself
Take your own throne at home to the next level. For the true GOT fan.
12. The Perfect Display For Your Love of GOT And Beer
Tyrion would be proud. This gift is basically a triple threat. Build your own Westeros, all while collecting your favorite beer caps and providing an aesthetically pleasing work of art. It's a win-win-win.
The closest you will ever get to having your own dragon children. These 3-D creatures will instantly bring any room to life.
14. In The Name Of Beer
A GOT twist to classic drinks. This wall decor is perfect for any beer enthusiast.
Clothing
 What better way to represent GOT than wearing some witty merch out and about?
15. Winter is coming
One of the best lines ever said to date.
16. Get Your Priorities Straight With This Tee
You should know by now: Game of Thrones over everything else.
17. Arya Being Arya Tee
#Boss since day one
18. Daenerys Is #Life Tee And Sweatshirt
Gotta represent such a strong character.
19. Swoon worthy Tees
Two words: Jon Snow. Need I say more? Didn't think so.
For The Home
You can never have too many GOT products, especially in your home!
Makes cooking dinner a little more fun, don't ya think?
21. Hold The Door Mat
Too soon?!
Winter Has Come so might as well get comfy on the couch. Set comes with four pillow covers!
23. Stay Warm With This Blanket
Perfect for when you start rewatching episodes of GOT since you can't get enough. Definitely one of the most practical Game Of Thrones gifts for those chilly nights!
Must Have Accessories
These knick-knacks and accessories are the perfect gift ideas for any super fan!
Cute and practical.
Perfect for running some quick errands.
26. Witty Wisdom of Tyrion
You can never have too much of Tyrion's wit or wisdom. A book of Tyrion's infamous one-liners is probably one of the best Game Of Thrones gifts to give.
To feel classy AF.
Take a break and relax from the stress you will endure after each episode leaves you breathless. The only adult coloring book you'll want to buy.
29. Who Wants The Throne?
This will have your tree looking extra royal.
Jewelry
Gotta have that GOT bling bling!
Feel like Daenerys for a day. Some of the prettiest Game Of Thrones gifts you can give!
31. The Dire Wolf Necklace
Pretty way to represent the best wolves ever.
32. The Cutest Earrings Ever
Dragon Children and Starks <3.
Electronics And Laptop Accessories
Accessories which make it easy to show off your GOT love.
Now your phone can have its own throne while it charges at the same time!

Personalized phone stand in GOT font #winning
35. Make Your Laptop Stand out
All your friends will have a little GOT fan envy after seeing these.
Your Dire Wolf will protect your files, don't worry.
37. All Of GOT
If you don't have HBO or HBO GO/NOW, then this needs to be in your show library ASAP.
Board Games
These GOT Edition Games are perfect for your next night in with the crew!
38. GOT card game
This game has become everything I could have ever dreamed of and more.
Do you know the most about GOT? Test your skills with this trivia game.
The Classic Monopoly game taken to the next level.
Claim the throne before anyone else does!
Which of these Game Of Thrones gifts is your favorite? Let us know in the comments!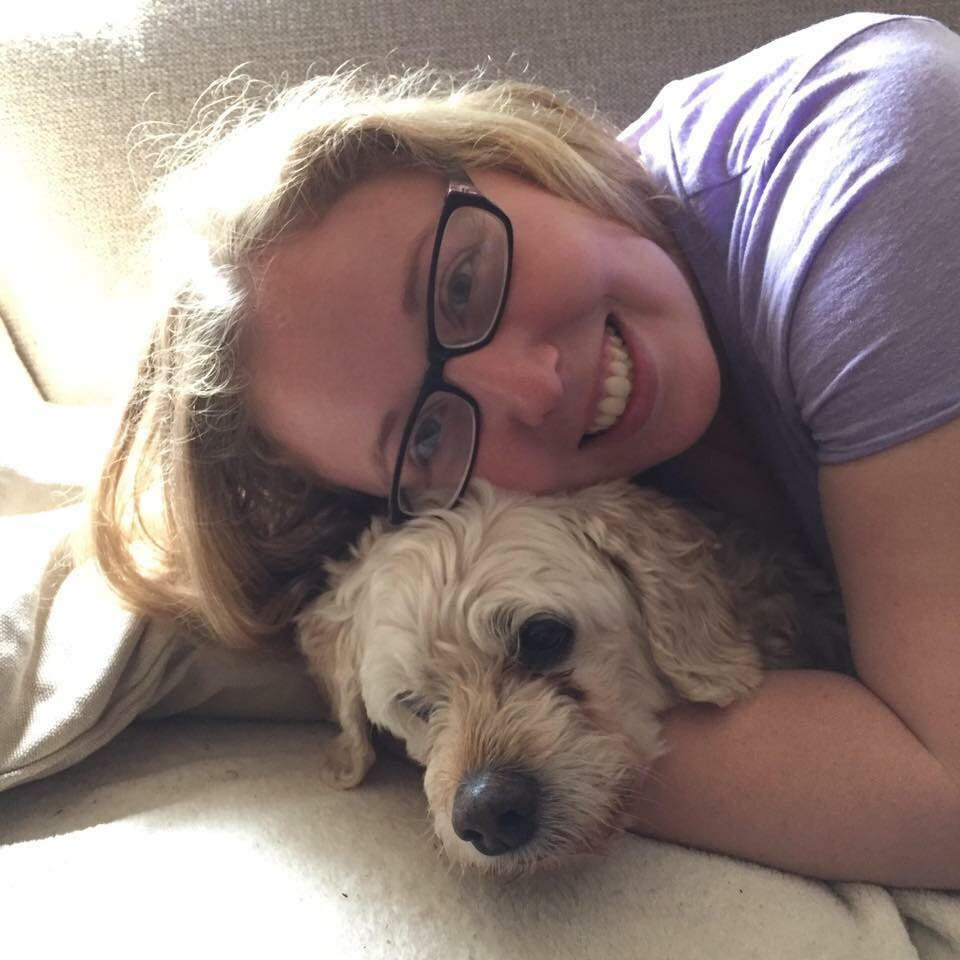 Kayla Coates
Games of Thrones and New Girl obsessed who loves everything having to do with media, film and dogs :)