18 Game of Thrones Costumes You Need To Copy
https://www.instagram.com/p/BYCM8h4H5dC/?tagged=daeneryscostume
https://www.instagram.com/p/BY0pO7OlEGc/?tagged=jonsnowcosplay
https://www.instagram.com/p/BXBbrUOgiKt/?taken-by=vetcka
https://www.instagram.com/p/BY-r02aAeSt/?taken-by=laportanascosta
https://www.instagram.com/p/BY0vz-JjXa2/?taken-by=peytonrileycosplay
https://www.instagram.com/p/BYGxRdUFaTI/?taken-by=itstrashpanda
https://www.instagram.com/p/9g8HELtM_d/?taken-by=from_ashescosplay
https://www.instagram.com/p/BS6JRc0lbSO/?taken-by=megcissysnow
https://www.instagram.com/p/6oNLvhHHsn/?taken-by=lissierose
https://www.instagram.com/p/BWpT3t-FWw5/?taken-by=seonsilia
https://www.instagram.com/p/BWfI3J3jvI-/?taken-by=foxybadgercosplay
https://www.instagram.com/p/BVHpCk2j06G/?taken-by=southlab_cosplay
Halloween is the perfect excuse to dress up as your favorite character from your favorite show. To be able to dress up as your favorite character from one of the best shows that's on air today (Game of Thrones for life) takes Halloween costumes to a whole other level. Here are just some of the amazing Game of Thrones costumes from none other than Game of Thrones fans. Even if you aren't a super GoT fan, you can still dress up as your favorite character! Here are tips and great inspirational Game of Thrones costumes that anyone can recreate.
1. Daenerys Targaryen
https://www.instagram.com/p/BMMS7Teh5gb/?tagged=daeneryscostume
The mother of dragons and the most BA character (in my opinion but also, it's just fact). If you want to portray Dani's signature look, blonde hair and a stunning outfit are a must! Bonus points if you include a dragon in your ensemble to make it an official Game of Thrones khaleesi costume.
If you want a low key Daenerys costume idea, wearing a Mother of Dragons T-shirt and carrying a dragon egg (or make a flask look like a dragon egg) is an effortless Dani look.
2. Jon Snow
One of the bravest characters and is always about doing what's right, you will be the most liked person at the party with one of these Jon Snow Game of Thrones costumes.
A fur collar and Jon's signature curly locks are key pieces you need to complete any Jon Snow look.
3. Tyrion Lannister
If Tyrion is one of your fav characters, this costume represents his go to trademark look; a striped shirt and a witty personality.
Wearing solid color pants and a striped shirt with the queen's hand pendant would be an easy way to look like the Queen's hand.
4. Sansa Stark
For the all the pain and heartbreak that Sansa has gone through, she has always looked so chic.
Wearing a dark colored dress and a big necklace (having her signature red hair definitely helps) will have you looking like the oldest Stark girl. Adding black feathers to the tops of your shoulders will help it transform to such a super accurate GoT Sansa look.
5. Arya Stark
Arya is all about the fighting look with her Needle in tow so if you look like you are ready for a sword fight, then you have successfully completed Arya's style.
https://www.instagram.com/p/BQGzPZFF5jN/?taken-by=aemilicos
You could always go really casual and wear what Arya would probably wear on Halloween. She would respect it.
6. Cersei Lannister
One of the most evil characters in the show, Cersei is someone you should never cross. With her cold look and all black clothing, people will think twice to diss one of these Game Of Thrones costumes.
If you have an evil look and a crown, that's basically what Cersei is in a nut shell.
7. Jaime Lannister
The King Slayer might not be your first choice when it comes to Game Of Thrones Halloween costumes, but he is a character that you hated at first but now you can't really say that you hate him anymore.
Having some golden gloves is a must if you want to fully become Jaime Lannister.
8. Brienne of Tarth
She has impeccable swords skills and is the only knight I would want by my side. I would trust her to protect my life.
https://www.instagram.com/p/6PP5V6mX4g/?taken-by=mrs.firenze
Wearing armor and carrying a huge sword will help you to easily epitomize such a strong character.
9. Jorah Mormont
Jorah is one of those characters that you don't really think about much unless he is your favorite. He is a loyal guy and anyone can appreciate you dressing up as him instead of any of the other characters that you could have chosen for a Game Of Thrones costume.
https://www.instagram.com/p/BWhUb83lIUL/?taken-by=got_pugliacosplay
V neck long sleeve shirt, belt, black pants and tying a long sleeve shirt around your waist are the easiest ways to get Jorah's look down.
10. Grey Worm
One of the quietest characters, his actions on the battlefield really do speak volumes.
If you wear all black everything; sword, shield and helmet, you will be ready for battle.
11. Missandei
Her style is classy, comfy and effortless. Missandei doesn't have time to wear anything frivolous.
Wearing a blue dress with a belt and a choker style neck will help you embody Daenerys' translator.
12. Melisandre
The Red Witch is so powerful; you will stand out in the crowd going to a party as her.
https://www.instagram.com/p/BZFZo3mBhmG/?taken-by=nerdenheimjen
As long as you think of wearing everything red and having that signature cape with hood, you will be a very convincing Melisandre.
13. Tormund
Everyone loves Tormund. There is nothing that you can hate about him and he dresses for any cold weather that could come his way.
https://www.instagram.com/p/BMHnBzNh7_n/?taken-by=artchezpam
A warm fuzzy sweater is what any Wilding would wear being up in the North.
14. Podrick
Podrick might not be the best swordsman but he never gives up.
Podrick loves red armor and a brown cape so wearing both colors is the perfect combo.
15. Lord Varys
One of the slyest, smartest characters on the show, an oversized robe that looks like royalty will have you climb up the ladder to Lord status.
A bald cap and a robe that's gold are really the only two items you need! The easiest character to recreate!
16. Bronn
You can't help but like Bronn even if he is on the wrong side of the war.
A macho bravado, brown armor and pants will have you look like Bronn in no time.
17. Ellaria Sand
From the desert region of Westeros, it's all about keeping cool in the hot sun while still having a great sense of style.
If you have a very long opened V neck dress and a cute bandeau bra with flashy jewelry, you got her look down.
18. Night King
The scariest character and creature since there are so many white walkers and the Night King is so heartless, you will definitely scare some people with this look.
If you want to go for a chicer, not as scary look, you can do an inspired White Walker makeup like this:
Scorching blue contacts will complete your look. Without them, you wouldn't be a true white walker!
Which Game of Thrones costumes are your favorite? Do you have any more Game of Thrones costume ideas? Comment below!
Featured image source: https://www.highsnobiety.com/2017/08/25/daenerys-targaryen-style-evolution/, http://gameofthrones.wikia.com/wiki/Season_1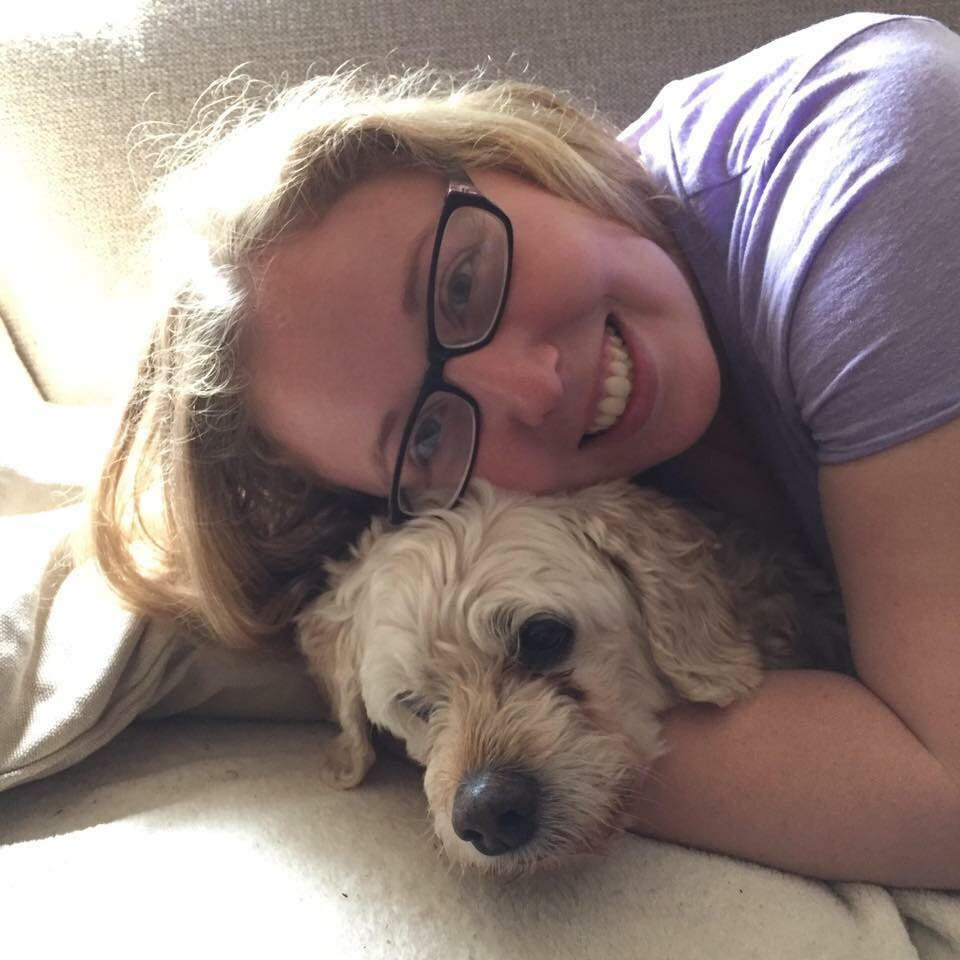 Kayla Coates
Games of Thrones and New Girl obsessed who loves everything having to do with media, film and dogs :)