10 Free Things To Do Around Mississippi State University
College can come with many new challenges. Along with juggling difficult classes and social life you have to take on all sorts of adult responsibilities. Adult responsibilities such as paying for meals, tickets, and more. Here are 10 free things to do around Mississippi State University that won't break the bank.
1. Playdate at the Oktibbeha County Humane Society.
With numerous dogs and cats looking for homes, staff at the Oktibbeha County Humane Society are always happy to have people take dogs for walks around the property or play with kitties in the cat room.
2. Attend the Lyceum Series
Free to all Mississippi State students, the Lyceum series offers plays, concerts, and dance talents. Different events and venues are available on the university website.
3. Listen to the ticking clocks at The Clock Museum
The Cullis & Gladys Wade Clock Museum is located in the visitor's center attached to the campus Barnes & Noble. With over 400 clocks on display, the sound of a rainforest is as close as the university bookstore.
4. Stroll around the Cotton District
Want to feel like you're walking through a mini French Quarter? You only have to go as far as downtown Starkville's Cotton District, with quaint apartments, quirky stores, and rustic restaurants.
5. Go to a school Basketball, Baseball, or Volleyball game
With a student ID, all home basketball, baseball, volleyball and soccer games are free. So if you've got the blues waiting for the start of the next football season, visit one of the school's other sports teams. Definitely one of the most exciting free things to do around Mississippi State University!
6. Explore the Veterans Memorial Rose Garden
Located on the farm north of the main campus, the rose garden is a favorite place to relax, read, and explore the outdoors. Species include Hybrid Tea, Grandiflora, Floribunda, Shrub, and Ground Cover.
7. Visit the Sanderson Recreation Center
Free for all students, the University's gym and recreation center offers free classes daily in activities such as cycling, dance, yoga, and Pilates. If you'd rather do some laps in the pool, the university's 500,000 gallon pool is perfect for you. The Sanderson also has its own indoor rock climbing wall, indoor track, basketball and volleyball courts and more.
8. Throw a Frisbee at the Intramural Fields
Located on the southwest side of the main campus, the intramural fields are most often used by the university's intramural teams and clubs for practices. When not in use students can be found on the intramural fields playing Frisbee with friends, playing fetch with their dogs, or even reading a novel in the sun.

9. Eat dinner on Tuesdays at St. Joseph Catholic Church
St. Joseph's Catholic Church in Starkville provides a free home-cooked meal to students of all beliefs on Tuesday nights. If you're interested in the Catholic faith there is also a program after dinner to answer any questions you may have.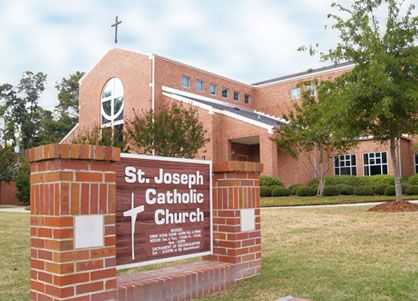 10. Play with puppies at the Starkville Dog Park
Starkville dog owners centralize around the dog park for exercise, fun, and doggie playdates. Final exam stress is easily remedied by literal dog piles.
(Bonus): Noxubee National Wildlife Refuge
The refuge in Noxubee County is a favorite weekend hangout for many Mississippi State students. For a $5 entrance fee you can enjoy a day of hiking, hammocking, and bird-watching.
Can you think of any more fun and free things to do around Mississippi State University?Let us know down below!
Featured image source: weheartit.com
Cecilia Collins
Mississippi State sophomore majoring in zoology. Society19 writer since January 2018