10 Flawless Workout Outfits That Will Keep You Comfy And Cool All Day
When you go to the gym, you need an outfit that will let you breathe but will also make you look super cute. To help you update your athleisure wardrobe, here are 10 flawless workout outfits that will keep you comfy and cool all day!
1. Snakeskin Leggings With A Black Tank
Snakeskin has been one of spring's hottest trends so if you wear this workout outfit, you'll look super fashionable. Pairing the snakeskin pattern with a black tank will make the print really pop and will elevate your whole look. This is also such a great workout outfit that you can wear anywhere!
Get The Look:
2. Moto Style Leggings With A Sweatshirt
Moto style leggings are super cool, so you'll look chic AF in this workout outfit. The moto style also makes these leggings super versatile, so you can wear them even when you're not hitting the gym. Pairing the leggings with a nice soft sweatshirt will make this outfit super easy to wear anywhere and all day long too!
Get The Look:
3. Bright Leggings and Sports Bra Set
If you like to stand out, this is one of the best workout outfits for you! A bright workout set will have all eyes on you whether you're at the gym or walking around town afterwards. Wearing this look will let you tap into your bold side and be the star that you are!
Get The Look: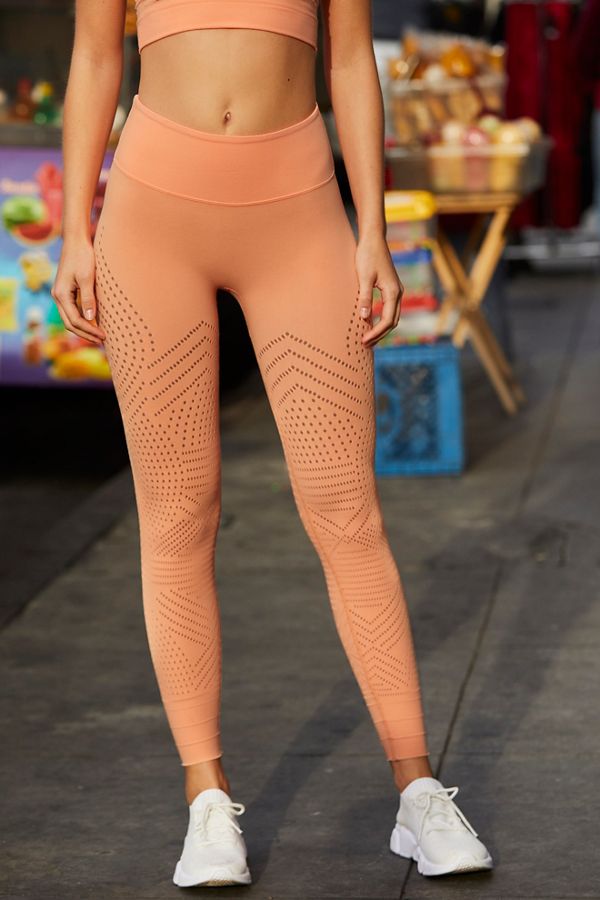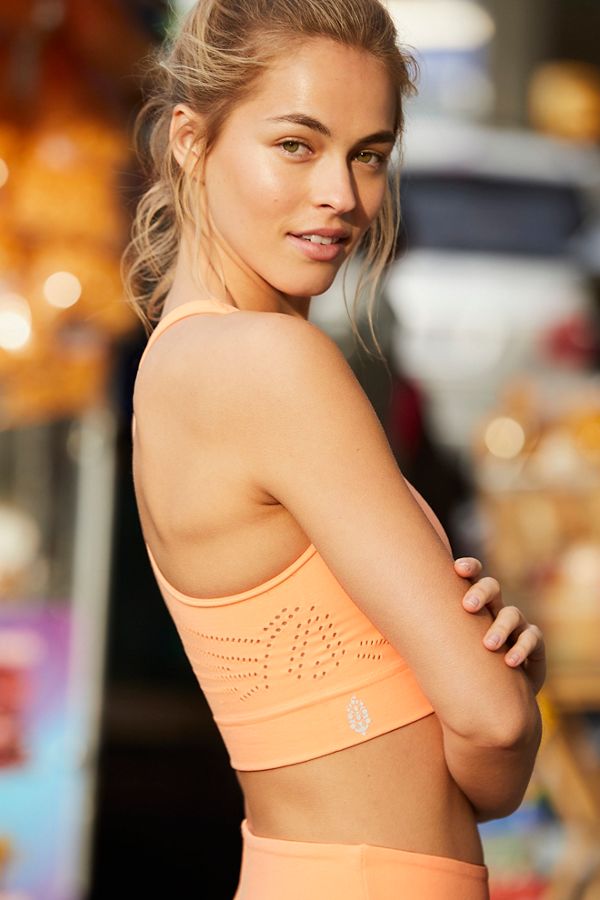 4. Bike Shorts And Tank Set
Bike shorts have been so in style lately with everyone including the Kardashians wearing them. If you want to be trendy, this is a workout outfit that you definitely have to invest in. Bike shorts are so fashionable that you can wear them all the time!
Get The Look:
5. Cropped Sweatshirt With High Waisted Leggings
This is one of the most flattering workout outfits that a girl can wear. The high waist cropped sweatshirt combo pulls you in at all the right places and will make your waist look super tiny. This outfit is so comfy too that you'll have no trouble wearing it all day!
Get The Look:
6. Logo Tracksuit
Logo tracksuits are back in style, making this a trendy workout outfit that you need to try! This look is perfect if you're planning to do a lot with your day and will keep you comfy in and out of the gym. Because there are so many different kinds of tracksuits, you'll definitely find the one that's best for you!
Get The Look:
7. Mesh T-Shirt Over A Sports Bra And Leggings
If you want a more breathable workout outfit, look no further than a mesh t-shirt! This shirt gives you the perfect amount of coverage so you can wear it outside the gym while also giving you maximum comfort for your workout!
Get The Look: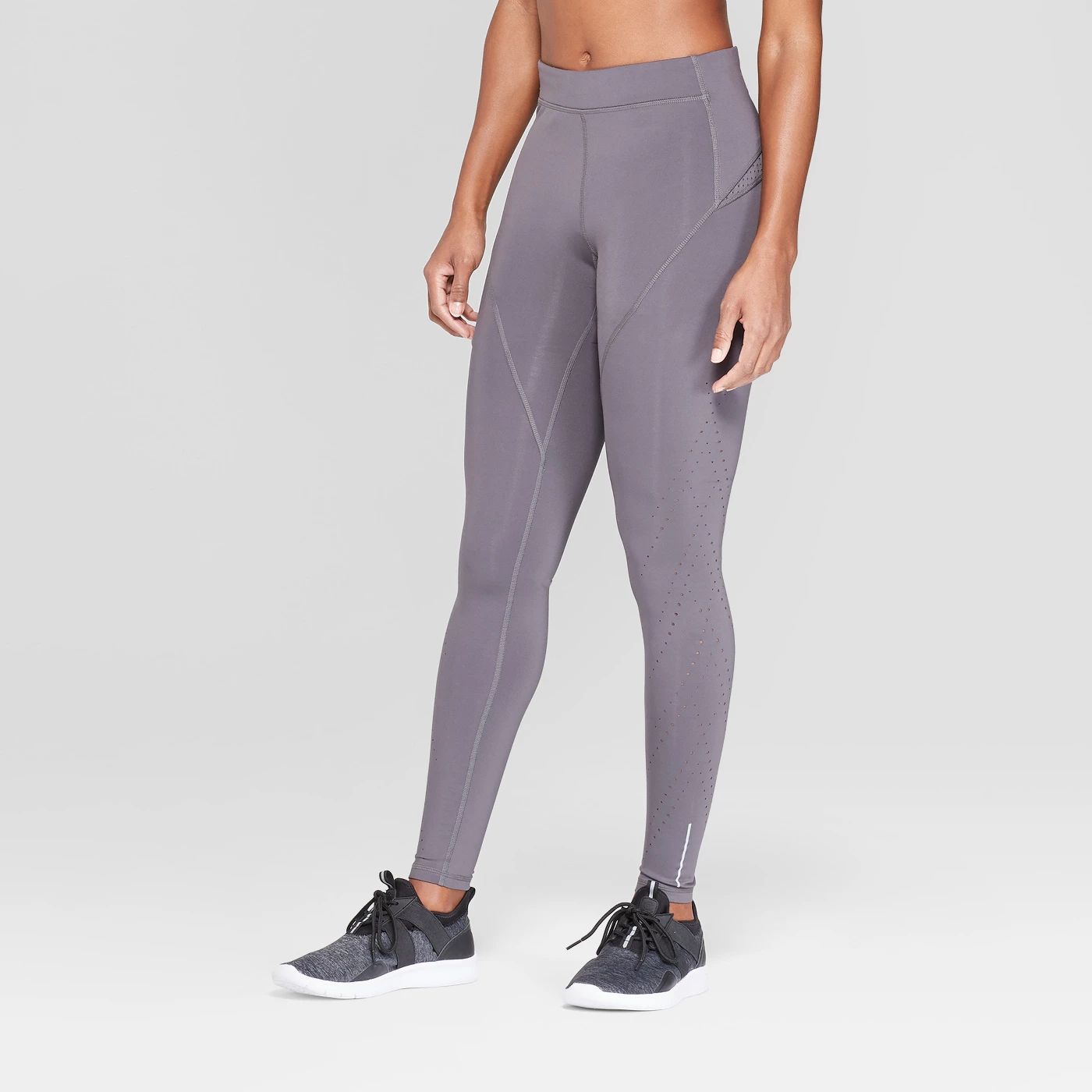 8. Velvet Running Shorts With A White Tank
If you're more of a shorts kind of girl, you'll look so trendy if you wear a pair of velvet running shorts! These super comfy shorts are great to wear all day and you'll look and feel cute too. Pairing the shorts with a white tank gives you the perfect amount of contrast to make your outfit pop1
Get The Look:
9. Graphic Leggings And Sports Bra Set
Matching workout sets make for the cutest workout outfits, so this is a trend you definitely need to try out! This graphic pattern will make you stand out when you're in the gym and afterwards when you're just hanging out. There are so many patterns and sets out there, so go find the one that speaks to you!
Get The Look:
10. Camo Print Leggings And A Cowl Neck Sweater
Camo print can be tasteful when it's done right, and this workout outfit is a great example of that. By pairing the print with a chic cowl neck sweater, you'll look cool and feel comfortable in this workout outfit. This is also such a versatile outfit that you can wear anywhere!
Get The Look:
Which one of these flawless workout outfits are you going to wear next? Let us know in the comments below!
Featured Image Source: http://www.katiesbliss.com/2018/03/zappos-cotton-athleisure-collection.html
Brianna Lesnick
I've got a case of wanderlust, I'll never stop traveling because my goal is to go to every single continent. I've made it to four out of seven so far. I graduated from Emory University in May of 2018 with a degree in English and Political Science. I will be attending law school this fall but in the meantime I write, travel, and love to be outside in nature.