15 Famous Loyola University Chicago Alumni
Did you know there are several famous Loyola University Chicago alumni? I'm sure you think of it, when you watch an interview with celebs about their time at college. I'm sure you wonder if that person cracking a joke in class is going to be the next John Mulaney, or if that person running across campus with a video camera is going to be the next Steven Spielberg. Maybe that person that you met once at a frat party is going to invent the next big technology, or that person shotgunning beer is going to be president. You don't know the future. But here are 15 famous Loyola University Chicago alumni.
1. Leslie David Baker
I'm sure if you haven't seen The Office, you've at least know of it. But did you know that Leslie David Baker, or Stanley Hudson, graduated from Loyola? He didn't study Theatre, but got a degree in Psychology.
2. Jim O'Heir
We all know Parks and Recreation, and another supporting character graduated from Loyola. Jerry/Terry/Larry/Garry Gergich is played by Jim O'Heir, who also is an alumni of the famed Second City.
3. Bob Newhart
If you are familiar at all with theatre here, you'll know about Newhart Theatre in Mundelien. This is named for Bob Newhart, who was the star of The Bob Newhart Show in the 1970s. But  you might also know him as Professor Proton from The Big Bang Theory. Newhart is one of my favorite famous Loyola University Chicago alumni!
4. Ian Brennan
While this name might not sound too familiar, if you were caught up on pop culture in the years 2009-2015, his work will be familiar. Brennan came up with the idea of Glee. He also co-created Scream Queens. He graduated in 2000 with a degree in Theatre.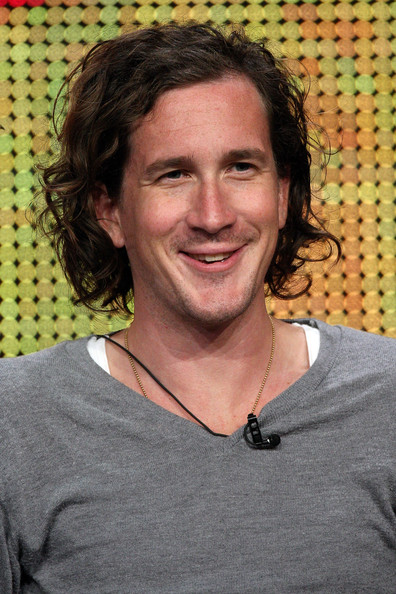 5. Karla Devito
You know that song "We Are Not Alone," played in the iconic The Breakfast Club dance scene? Karla Devito sang that song and graduated from Loyola.
6. Jennifer Morrison
Another TV star from Loyola, Jennifer Morrison has starred in House as Dr. Allison Cameron and in Once Upon A Time as Emma Swan. She and Ian Brennan were friends during their time in Rogers Park.
7. William Scholl
I'm sure you know at least one adult who owns something Dr. Scholl's. But did you know that Dr. Scholl did his undergrad at Loyola? Of course, this was in the late 1890s/early 1900s. But he did go here.
8. George Halas, Jr.
Does that name sound familiar? He was the president/owner of the Chicago Cubs, so it's no surprise that the athletic center is named after him. He graduated in 1949 with a business degree.
9. William M. Daley
Unless you are super into the political scene, this name won't sound familiar. But he was Obama's Chief of Staff and the US Secretary of Commerce under President Clinton.
10. Milton Doyle
He was the first 'Bler in history to be named to the All-MVC First Team. He currently plays basketball for the Brooklyn Nets.
11. Thomas Jaeschke
He's a professional men's volleyball player and was in the 2016 Olympics. Considering men's volleyball is what sport LUC is best at, this it not surprising.
12. Susan Candiotti
She is a CNN national correspondent. She's covered everything from the 9/11 attacks to the earthquake in Haiti. While at Loyola, she studied at the JFRC for a year and graduated with honors.
13. Bill Rancic
During the first season of The Apprentice, a Loyola Alum was the winner. He and his wife, Giuliana, starred in the reality show Giuliana and Bill. He is a motivational speaker and an author.
14. Michael R. Quinlan
Have you ever wondered where the names Quinlan School of Business and Quinlan Life Sciences come from? Michael R. Quinlan, the former CEO of McDonald's, graduated with a degree from LUC. He was in the Alpha Delta Gamma frat.
15. James Iha
He's not technically an alum, because he didn't graduate. But the former guitarist and co-founder of The Smashing Pumpkins was majoring in graphic design here.
Let us know what you think about these  famous Loyola University Chicago alumni in the comments below!
Featured Image Source: weheartit.com
Hillary Hedstrom
"Film and media production major, WSGS and Psych double minor. LUC '20. Insta: hillaryhedstrom13 Twitter: @hillzwashere 13"