The Fall Fashion 2018 Outfits To Copy Right Away
Haley Lyndes
Just a twenty-something trying to navigate life. Northern Vermont University…
Fall 2018 is coming up and what better way to ring in the sweater weather than with some fresh boots, dresses, flannels, jackets and more! I mean hey, fall is debatably the best season for fashion. If you're into casual, comfortable clothing, then these fall outfits are exactly what you need. Watch out fall fashion 2018, because this year's outfit trends are the most Instagrammable yet.
1) Platform Sneaks
If you're a lover of platform shoes like myself, then transform those platform slides into sneakers this fall. That's right, platform sneakers are such a vibe, and one that's great for fall fashion 2018.
Get The Look:
2) Hella Casual
Casual clothing's the best, and with the simple basics of a denim jacket and capris, there is so much that you can do to spice it up.  Try out a casual look like this one for your fall 2018 style!

Get The Look:
3) Gotta Love Trenchcoats
Trenchcoats can be seen on every city-goer, but hello – it's for a reason. The long coat is heavy (so it keeps you warm), long (so it keeps you warm), and fashionable. Not to mention, these cold weather staples go great with everything, even sweatshirts and baseball caps!

Get The Look:
4) Hello Conductor Hats
If you're having a bad hair day, or just feel as though your style game needs a little TLC, try out a conductor hat! These cute accessories make a great addition to your autumn wardrobe, and pair awesome with an oversized sweater.

Get The Look:
 
5) Corduroy Everything
When it comes to fall fashion 2018, or any year of fall style, corduroy is almost always a yes. This 70s fabric is super warm, comfortable, and looks great in all autumn colors.
Get The Look:
6) Oversized Jackets
Forget cozying up in your boyfriend's clothes, go out and get yourself an oversized jacket! Not only is larger than life clothing super comfortable, but it keeps you warm as well.

Get The Look:
7) Fringe Goes With Everything
Fringe is the go-to style this fall. Originally seen on the runway, we predict this stringy fabric to be seen all over the streets for fall fashion 2018.
Get The Look:
8) Mom Jeans
Classic denim worn with earth tones is a definite vibe. Pair your jeans with burnt orange, green, and even blue! No matter the wash, your denim will go with anything.
Get The Look:
9) Pair That Dress With Some Fishnets
Fishnets have made their way into fall fashion year after year, so it comes as no surprise that they would make their way back into autumn style for 2018.  Pair them with a dress, jeans, or whatever it may be, fishnets go with everything!
Get The Look:
10) Cropped Sweaters
Just because winter is around the corner doesn't mean we have to say goodbye to cropped clothing! Wear a cropped sweater with some high waisted pants and you'll never look back.
Get The Look: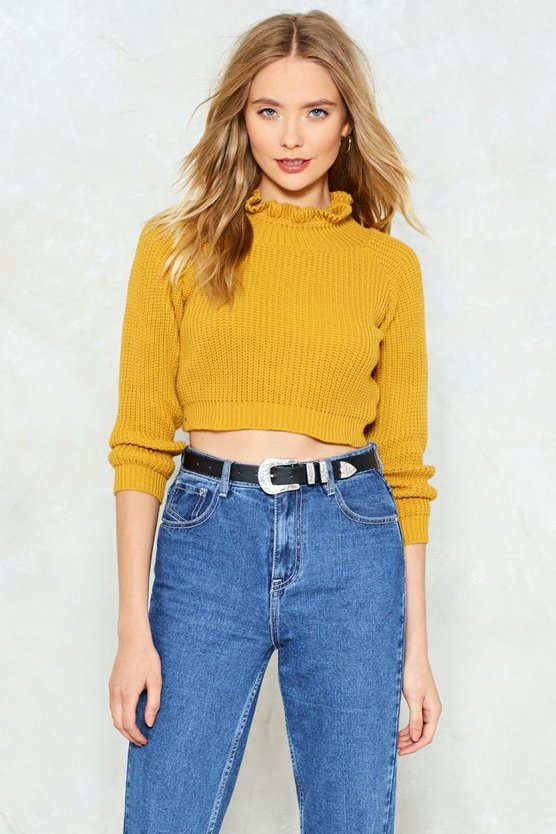 11) 70s Stripes
There's a bit of 70s inspiration that can be found in all styles of clothing this fall, but I'd say these stripes may be the most prominent. If you're someone who loves a good 70s style, pick yourself up one of these striped shirts!

Get The Look: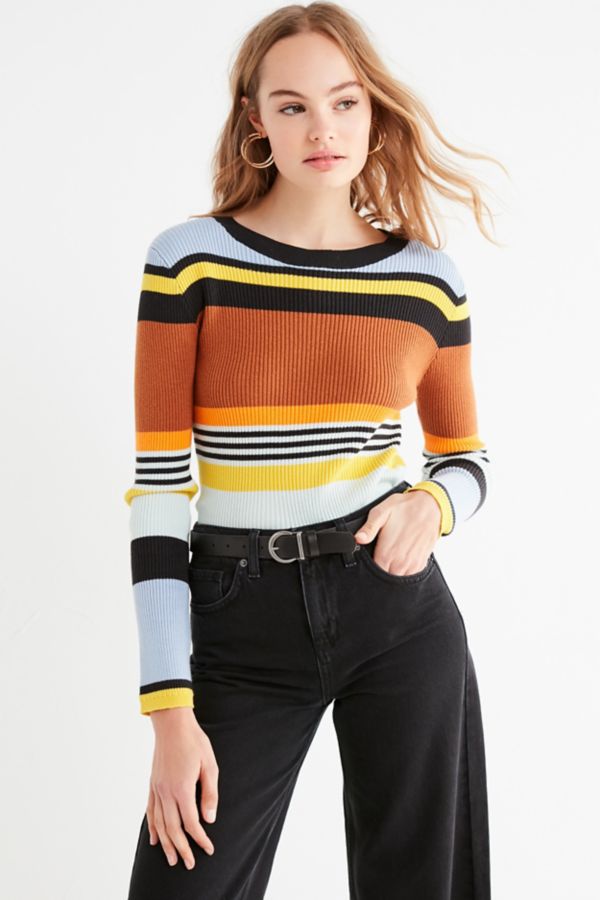 12) Bright Colors
From neon jackets to vibrant hats, you can find bright colors on clothing everywhere this fall. 
Get The Look: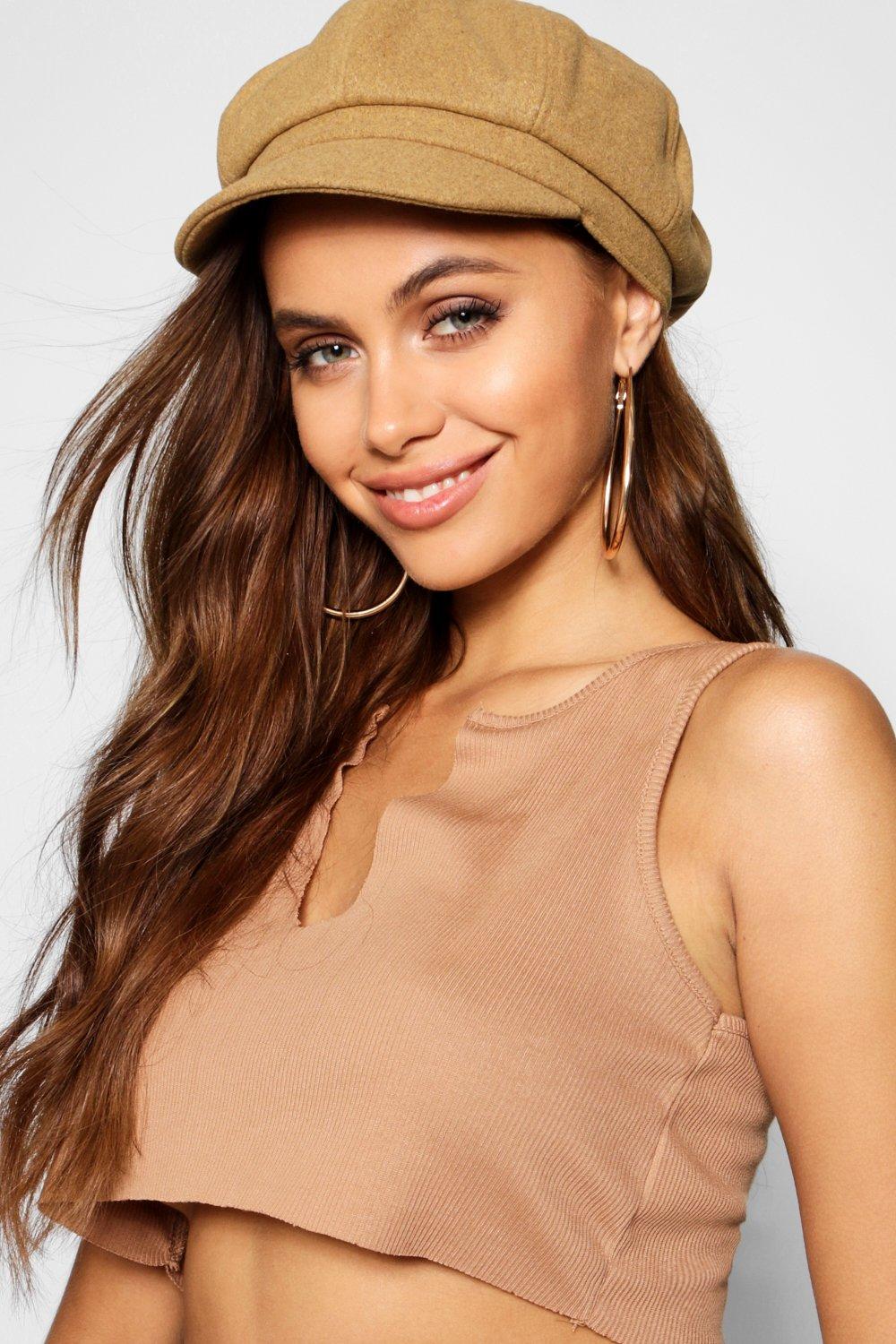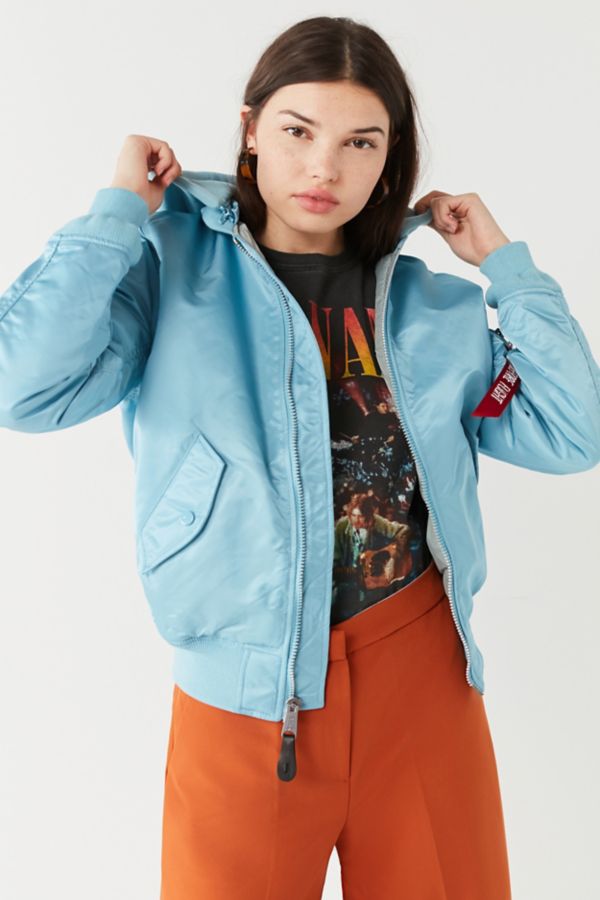 13) Comfy Sweaters
Let's put emphasis on the word *comfy*, as most sweaters can be itchy and not comfortable. If you're into comfort, we highly recommend you take advantage of the trend this fall.

Get The Look: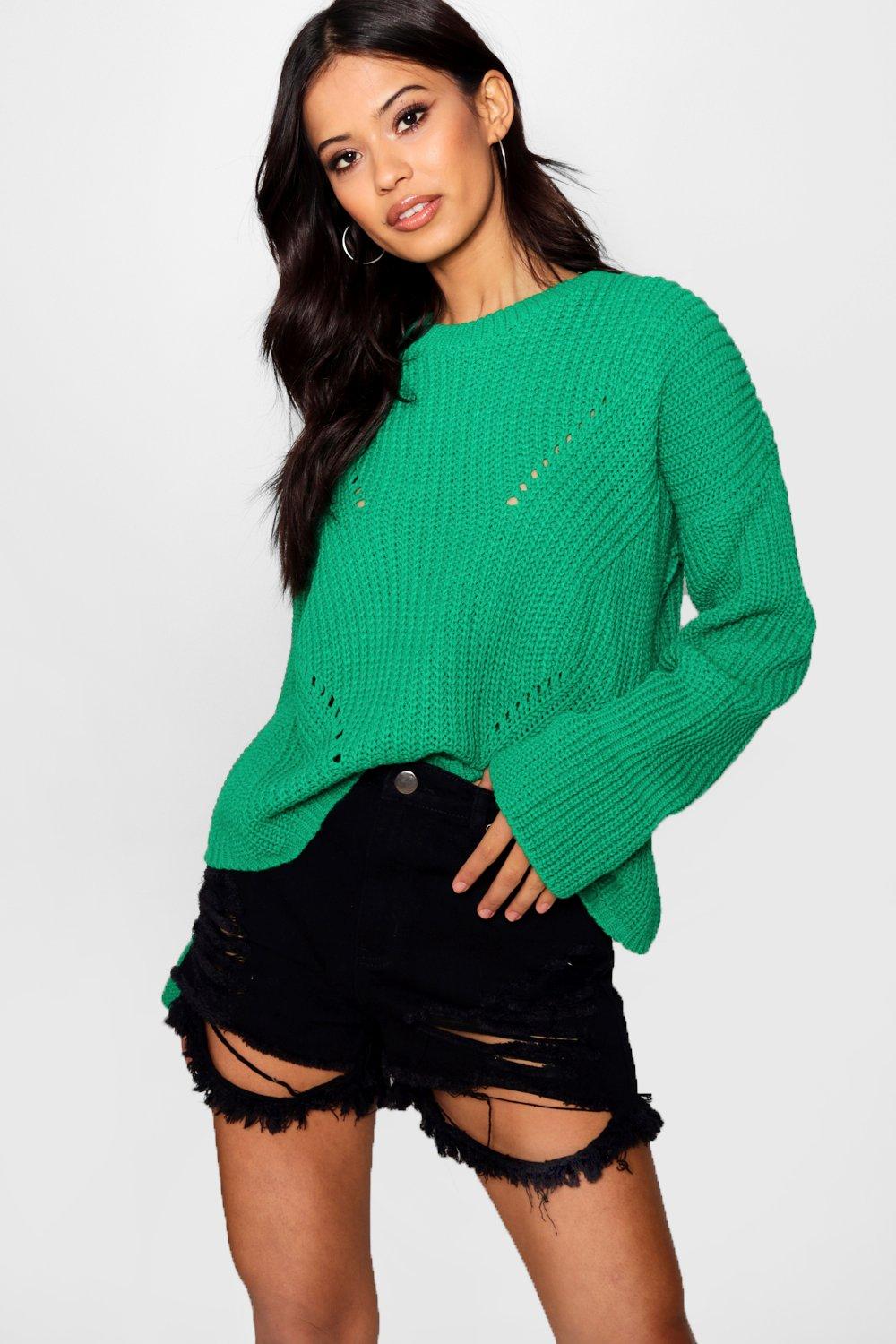 14) Puffer Jackets
We all know that when the cold weather sets in, those fashionable denim and corduroy jackets just don't make the cut. Hence, the puffer jacket. If you want to stay warm and be fashionable, try out this puffer style!

Get The Look:
15) Denim ALWAYS
You can never get enough denim, especially in the fall. Denim jackets and jeans are a staple to have for years and years. If you're not into denim, then fall's not into you.
Get The Look: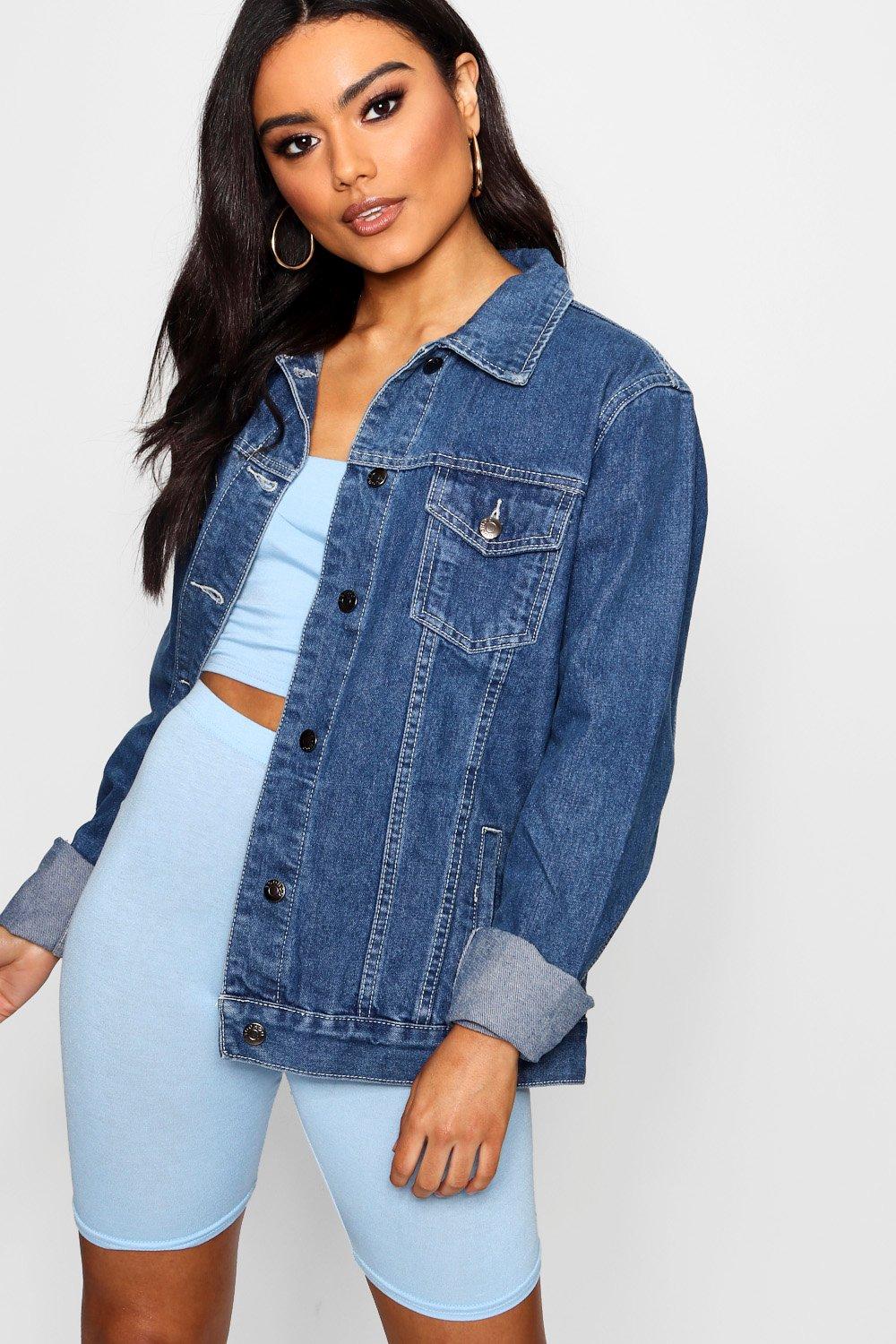 Are you ready to try out any of these fall fashion 2018 outfits? Let us know in the comment section below!
*This is a sponsored post. All opinions are my own.
Featured Image Source: www. Pinterest.com
Haley Lyndes
Just a twenty-something trying to navigate life. Northern Vermont University graduate. Yes, I own Birkenstocks. No, I do not like maple syrup. Hoppin' around New England since 95', currently in MA.