10 Events In Boston To Attend This February
Fighting your way out of the February fog isn't always easy. Here are text social events in Boston to keep your energy up this winter 2018!
1. An evening with Brockhampton
If you were lucky enough to score tickets to the coveted concert, make your way down to the House of Blues on February 5th. To beat the February frost, I'd recommend enjoying a before or after treat at the late-night favorite, Tasty Burger. It's always best to arrive after doors open at the House of Blues because it's not worth to wait out in the ever changing weather. That goes for most of the events in Boston.
2. Stanley Kubrick Day at the Museum of Fine Arts
Not to be a nerd or anything, but usually the MFA does an entire month of Stanley Kubrick movies and film buffs, like one or two Emersonians I know, crave and await the two opportunities to watch their favorite Kubrick thrillers. On Saturday, February 17th, the MFA will be playing "A Clockwork Orange" (1971) at 1 p.m., followed by "Doctor Strangelove: Or How I Learned to Stop Worrying and Love the Bomb" (1964) at 4 p.m., and finished out by "The Shining" (1980) at 7 p.m.. All films will be shown in digital.
3. Catch a movie at the Bright Family Theater
For my fellow Emerson students, the Bright Lights Theater is either the place you get to watch free newly released films twice a week or it is the site of your dreaded History of Media Arts exam. For one night only, Tuesday, February 20th, catch the newest Colin Ferrell and Nicole Kidman movie, "Killing of a Sacred Deer," the end of the Murphy family's domestic bliss as the past interrupts the present. This semesters roster is half female directors!
4. Double feature at the Brattle
Catch a dystopian classic such as "Children of Men," directed by Alfonso Cuaronand, at 2 p.m. and 7 p.m. Then, "Clockwork Orange," directed by Stanley Kubrick, at 4:15 p.m. and 9 p.m.. "Children of Men" stars Clive Owen, in his fatal hope to save the human race after the population become infertile, finds and protects the first pregnant woman in 20 years. Mr. Owen looks pretty good risking his life for a lady of color and yes, this 2006 film is a classic. "Clockwork Orange" is considerably more terrifying because it is in the near future and not to mention a TW for violence. Both prints are in 35mm.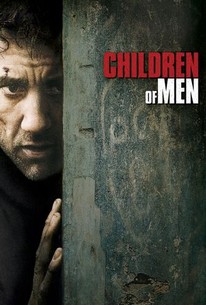 5. "Me Too" Talk at Emerson
If you want to be more aware of the changing media landscape, join Michael P. Jeffries to discuss how exploitation has shaped people's experiences.  Attend "#MeToo: Sexism and the Business of Comedy" on Wednesday, February 28th at Emerson's Cabaret. The Honors lecture is free! Please contact the Institute for Liberal Arts and Interdisciplinary Studies for more information.
6. Celebrate Black History Month
Attend open mic night at Roxbury staple, Haley House! On February 9th and 23rd starting at 6:30 p.m. stop by The House Slam and see the 2015 winners of the National Poetry Slam in Oakland, CA and express yourself!
7. Relax off campus
Attend weekly meditation in Harvard Square for some serious relaxation as midterms approach. At the Humanist Hub in Harvard Square stop by free secular meditation every Tuesday starting promptly at 7pm. Enjoy a cup of tea from Tealuxe around the corner when you're done, everyone knows the best way to treat yourself is banana bread.
8. For the more refined
It's the Lord's day, why not take a load off and laugh! Laugh Boston is one of the top events in Boston that is a must-see, bringing you another Shit-Faced Shakespeare, this time it is everyone's favorite tragedy Romeo and Juliet. See the Bard as you've never seen him before on Sunday, February 25th at Laugh Boston. This link will get you discounted tickets!
9. One of the most interesting work out classes I've ever seen
Try a new alternative work out with Swet Studio. Get your long sleeve shirts and get your shoes off for this intensive work out. It seems to be combining yoga, ballet, and a hammock. Can't wait to join the movement.
10. Explore whatever the Seaport District is
If you're a real Bostonian, to you, the Seaport District historically means four things: The Boston Convention Center, the ever name changing Blue Hills Bank Pavillon, Moakley Courthouse, and the Institute of Contemporary Art. However those are the days of Boston's pass and the Seaport is an overly developed tech hub that has looked nearly deserted every time I've ventured over there. No exhibit could be more fitting than "Art in the Age of the Internet, 1989 to Today," reflecting art that examines how all facets of the art industry have been changed by the birth of the internet. The exhibit opens February 7th and continues until May 20th.
Share other events in Boston coming up in the comments below!
Featured Image Source: weheartit.com