21 Dorm Bedding Ideas By Color
It's finally that time of year again to focus on the most exciting part of prepping for college-dorm room shopping! Decorating your dorm room (or your side of the room) is the best way to put your personality and individual sense of style on display. It's your chance to show who you are and you're in charge! Dorm room shopping can be quite overwhelming at first. After all, with so many options out there, how do you start and how do you know what you like? To make things easier, we've rounded up some of the cutest dorm bedding ideas by color to help simplify and narrow down your search for some inspiration based on the color scheme you want to begin with! So take a seat, take a deep breath and check out these amazing dorm room color schemes and ideas, but most importantly, have fun!
Blue
1) If blue is your color, try a softer shade of blue and mix with tones and white and gold! This will keep your room bright, relaxing and super plush looking!
Recreate this dorm bedding:
2) If you're a preppy girl at heart, you know that no three colors go better together than blue, pink and white! Finish off with these adorable polka dot wall decals to bring the whole look together.
Recreate this dorm bedding:
3) Turquoise heaven! If turquoise is your favorite shade of blue, play it up in your room with as many turquoise accessories as you can find–the more the better! This one of my favorite dorm color schemes because it reminds me of the beach!
Recreate this dorm bedding:
4) Perfect for a hippie chic vibe, this tie-dye bedding is to die for ! To finish this look off, add a dream catcher and maybe some hanging plants to bring (actual) life into your dorm room!
Recreate this dorm bedding:
5) If you're a fan of the wild, wild west or simply just enjoy desert life, this is your room. Who thought cacti could look so cute?! Also, that neon cactus lamp is a must.
Recreate this dorm bedding:
6) This room is for the blue bohemian babe. Start with a deep blue comforter to set the tone and add in shades of purple and pink for a super cute look. And don't forget your string lights!
Recreate this dorm bedding:
Pink
7) If you like to live the fabulous lifestyle, you need this super chic room. Soft pinks, greys and furry white accents tie the room together and these gorgeous floral string lights make it feel even cozier!
Recreate this dorm bedding:
8) If you love pink and you love polka dots, check out this amazing dorm! Monogram bedding always makes a statement and will all these fluffy pillows, you'll never want to leave your bed again!
Recreate this dorm bedding:
9) This room is a fit for a true princess! For ultimate girly-girly style, start with pink bedding and add shades of ivory and beige. Don't forget as many fur accessories as you can to give off that luxurious vibe. And every princess needs an ottoman (or two) to rest her feet at the end of a long day.
Recreate this dorm bedding:
white
10) Show off your lavish side with a white ruffled comforter! Add gold accents and a gorgeous metallic wooden monogram to set your room apart from everyone else's!
Recreate this dorm bedding:
11) Fur, fur and more fur! Beige, cream, ivory and white blend together in this dorm for an open airy room that will feel just as relaxing as it looks!
Recreate this dorm bedding:
12) This room is perfect for a girl boss. Start with simple pieces and accessorize with cute wall art and pillows to make it unique to you!
Recreate this dorm bedding:
grey
13) Grey is so in this year! Mix grey with shades of coral, red and cream for this country chic room that will make you feel right at home!
Recreate this dorm bedding:
14) This girly room starts with a simple grey knit blanket and is brought to life with fur pillows and gold kisses! Don't forget a grey area rug to bring the look together.
Recreate this dorm bedding:
15) This bright, radiant room is goals! A cute floral bedding set combined with tones and aqua create the perfect relaxing setting. Add a vibrant pop of color with a coral blanket or a hanging plant!
Recreate this dorm bedding:
16) Grey and purple go hand-in-hand in this dreamy room! A perfect room for the girl who loves to nap, that shut eye pillow is a must-have!
Recreate this dorm bedding:
black and white
17) Keep it simple with a white ruffled comforter and a tapestry, of course! Add fairly lights and your favorite black and white photos for a nostalgic, cozy vibe.
Recreate this dorm bedding:
18) If you're sticking to simple colors, feel free to mix and match with different textures and prints! Who says strips and polka dots can't look good together? Not us!
Recreate this dorm bedding:
Purple
19) Purple is perfect for a bohemian babe! A gorgeous purple mandala tapestry will pair perfectly with lavender sheets and a cozy plush blanket to keep you warm!
Recreate this dorm bedding:
yellow
20) Another amazing color combo is yellow and grey! Yellow is the perfect color for exuding happiness. Add string lights and some cute wicker storage and you'll have the happiest room on campus!
Recreate this dorm bedding:
21) Yellow also happens to look amazing with turquoise. So if yellow and grey just won't cut it, add in another pop of color for a funky and super unique room!
Recreate this dorm bedding:
Do you have any other cute dorm bedding ideas? Share in the comments below!
*This is a sponsored post. All opinions are my own.
Featured Image Source: http://blog.curtsyapp.com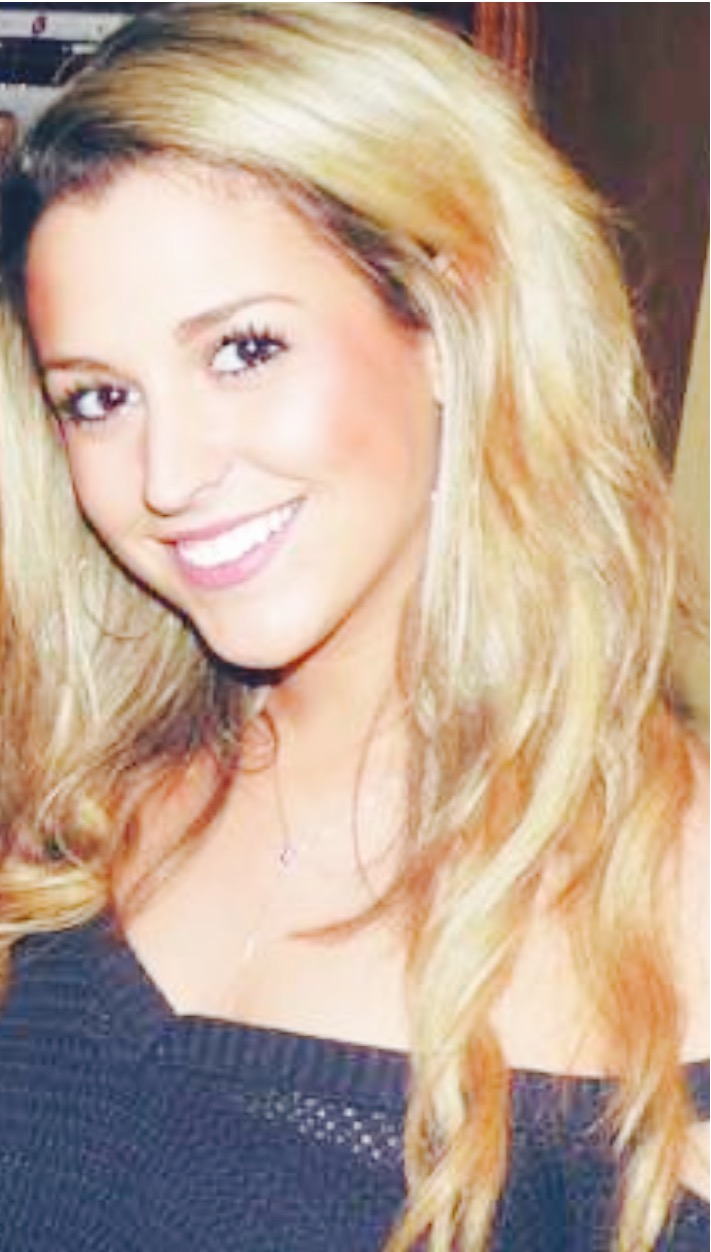 Erin Mahoney
Graduate of Emerson College '15 with B.S. in Multimedia Journalism. Originally from Haverhill, MA. Lover of dogs (and some cats), shoes, hot sauce and depleting my bank account.