12 Dope Tapestries That Will Make Your Dorm Room Feel So Cool
The cinderblock walls of a dorm room are less than ideal when it comes to decor, but tapestries are an easy and trendy way to give your dorm room some much needed personality. To help you find that perfect decor look, here are 12 dope tapestries that will make your dorm room feel so cool!
1. Pink Feather Tapestry
Color is so important when curating the perfect dorm room. This elegant tapestry is perfect for a boho or pink themed dorm room, and it will definitely give your dorm some style. This tapestry is from Target, so it's totally affordable if you're decorating on a budget!
Buy It Here: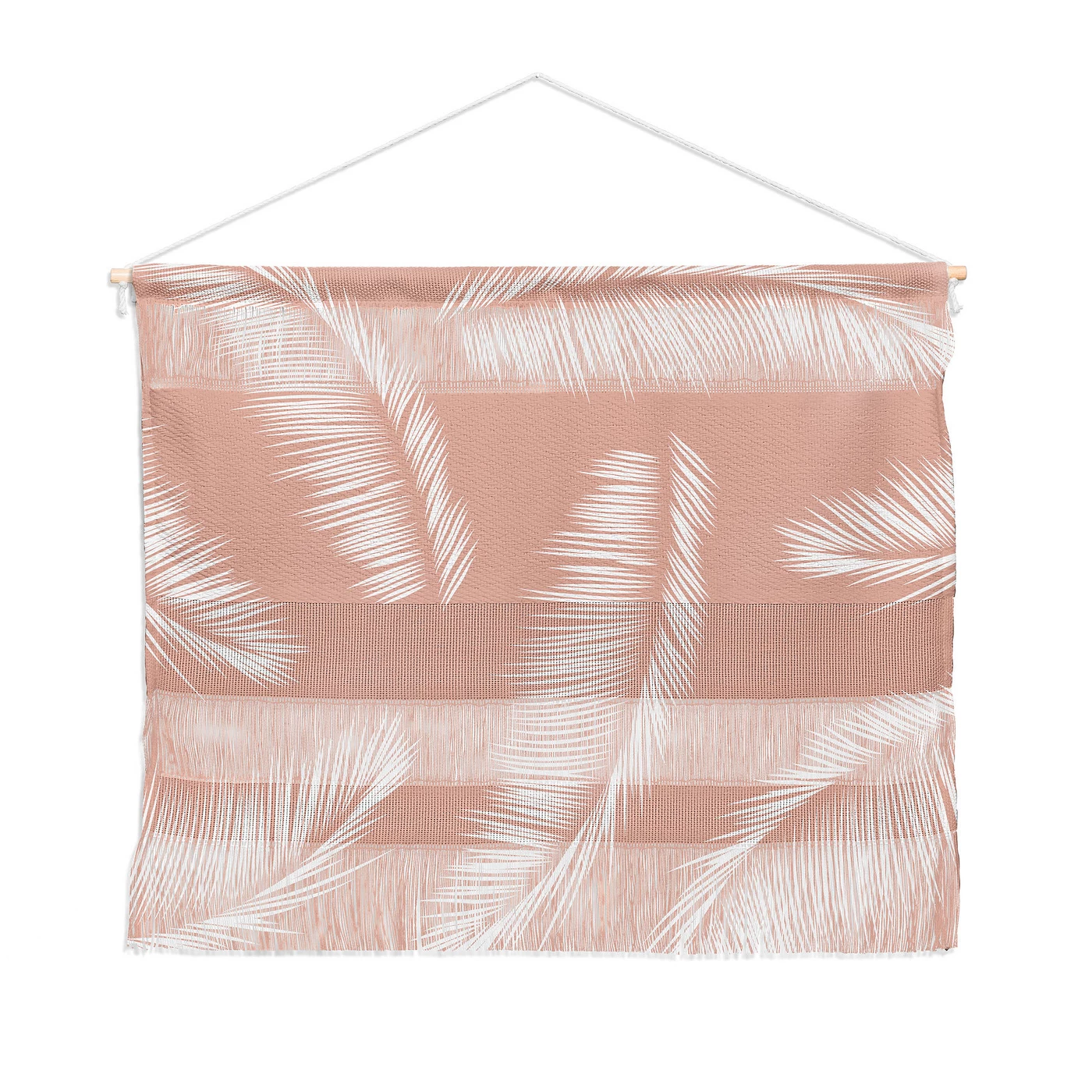 2. Floral Medalion Tapestry
Everyone has a mandala tapestry, but a floral mandala inspired wall hanging is so much more original if you really dig that style. This light tapestry will make your room feel more peaceful and like a place that you can really feel comfortable in!
Buy It Here: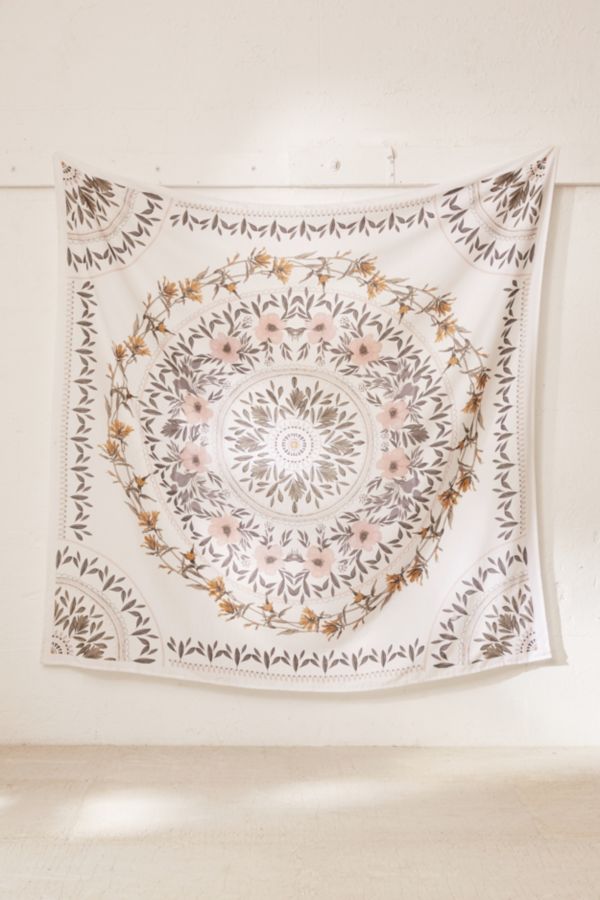 3. Anime Inspired Tapestry
This is one of the coolest and most colorful dope tapestries that you can get for your dorm. The anime inspired scene has the perfect color scheme and will show everyone your style when they come to your room!
Buy It Here:
4. Good Vibes Tapestry
Your dorm room should be a place of peace and refuge from classes and school, so let the world know that you only allow good vibes in your room with this dope tapestry! The pink and green combo is so cute and the cactuses are the winning addition that will make you want to buy this tapestry right now.
Buy It Here:
5. Watercolor World Map
If you've got a case of wanderlust, this tapestry will inspire you to start planning your next trip! This watercolor style is so cool and original, so whoever comes into your room will definitely ask you where you got this awesome wall art!
Buy It Here:
6. Constellation Tapestry
This is a great option of dope tapestries for someone who loves stars and astrology. This subtle but cool design will transform your room and make you feel like you have your personality on display. The blue and white will go perfectly with many color schemes, so you can't go wrong with this tapestry!
Buy It Here: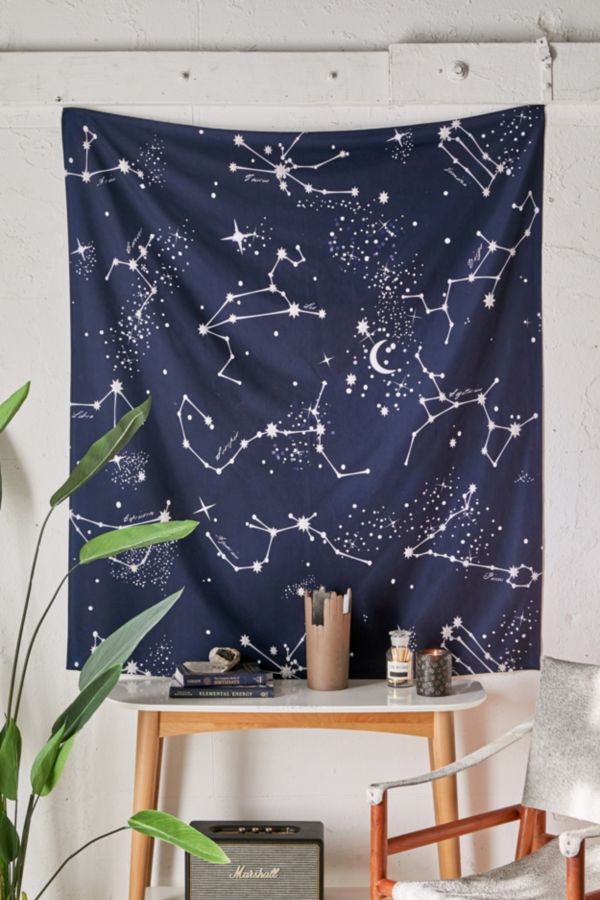 7. Sugar Skull Tapestry
This is a classic style of dope tapestries that will transform your dorm room into a cool space. This graphic design will become the centerpiece of your room and the colors are so vibrant that you could create a room color scheme with them!
Buy It Here:
8. Tie Dye Tapestry
Tie dye is super trendy right now, so update your dorm room decor style with this blue and purple tie dye tapestry! These colors go well with cool colors and white, so this tapestry will fight right in with the rest of your decor!
Buy It Here:
9. Chic Geometric Tapestry
If you want to create an artistic chic look in your dorm room, you need to buy this tapestry ASAP! The greyscale combined with the gold accents elegant, but the honey comb pattern is what really makes this tapestry look like modern art.
Buy It Here:
10. Peachy Floral Tapestry
This dope peachy floral tapestry is another great option for your dorm room if you have a pink or white color scheme. The beautiful design will make you feel at ease and will take away any drabness of your dorm!
Buy It Here:
11. Marble Tapestry
If you want your dorm room to look luxe AF, you totally need this tapestry. Marble is one of the trendiest ways to class up any room, so it will make your dorm room feel so elegant. This tapestry will go great with a white and black color scheme so you can design your room around it!
Buy It Here:
12. Cosmic Galaxy Tapestry
This is definitely one of the coolest dope tapestries out there. The are plenty of galaxy tapestries out there, but the colors of this one make it perfect for a colorful dorm room. You'll love looking at this tapestry and it will make your dorm room feel so awesome!
Buy It Here:
Which one of these dope tapestries do you want for your dorm room? Let us know in the comments below!
Featured Image Source: https://www.pinterest.com/pin/411727590929935711/
Brianna Lesnick
I've got a case of wanderlust, I'll never stop traveling because my goal is to go to every single continent. I've made it to four out of seven so far. I graduated from Emory University in May of 2018 with a degree in English and Political Science. I will be attending law school this fall but in the meantime I write, travel, and love to be outside in nature.