"Do Good" with Delta Gamma Alpha at SMU
Sorority Spotlight : Delta Gamma at SMU
What's the story of your sorority and your chapter? 
In 1916 a group of five women at SMU decided to organize as a secret society called The Pick Wick Club. In December of 1920, the desire to affiliate with a national fraternity was felt by its members and the group reorganized naming itself Rannau, and in 1922 they again renamed themselves as Lambda Rho. On October 16, 1926, the Alpha Upsilon chapter was installed on the SMU campus. Alpha Upsilon has continuously served the campus and the community since its founding.
National Philanthropy : Service for Sight
Colors : Bronze, Pink & Blue
Motto : "Do Good"
Symbol : The Anchor
Flower : Cream Colored Rose
What makes your sisterhood special on campus? 
Our chapter is special because it embodies so many different girls with very different interests. Some girls belong to athletic teams, others to religious groups, but in the end we all come together to be sisters and best friends. There is no "mold" you need to fit into to join our sisterhood! We're involved all over campus as tour guides, Resident Advisors, Orientation leaders, team captains, Pom Team members, Spirit Squad teammates, and so much more.
Our chapter does spring rush every year, and works hard in trying to find girls with strong character and leadership skills. The Alpha Upsilon chapter truly is a big family and we always know we can count on our sisters.
We are currently in the process of building a new house as our chapter has been rapidly expanding over the past years. Our house is expected to be complete for the 2015-2016 school year, and will house over 40 girls, have a brand new chapter room with engraved seating, and so much more. We can't wait for the doors to open!
How does your chapter make a difference? 
Philanthropy is very important to our sorority. Our three founders adopted the motto "Do Good" in 1873. Since then, we strive to live by that motto through our philanthropy work, our dedication to our sisterhood, and our work within our university and community.
The national philanthropy that Delta Gamma partners with is Service for Sight. As a chapter, we partner with the Meadows Museum on campus, Dallas Lighthouse for the Blind, American Council for the Blind, Texas School for the Blind, Essilor Vision Foundation and many more. This fall during our main event "anchor splash" we raised over $26,000 dollars for our philanthropy. SMU Delta Gammas host Anchorsplash every fall semester at the SMU recreation center pool.  Delta Gamma's Anchorsplash draws over 20 teams of fraternities and sororities, along with some of SMU's athletic teams and multicultural groups to the pool area on campus to partake in events such as relays, synchronized swimming shows, etc.
What would you say to a student thinking about joining Greek Life? 
Greek Life isn't for everyone and it can be intimidating. But, in the end it always works out the way it should. You find girls who will become your life long friends, and most likely even your bridesmaids. The connections you make are incredible. You go through so many different adventures together, such as work week, rush week, traditions and rituals, and so much more. You honestly feel like you have a second family. Greek life also gives you opportunities to connect to alumni and build connections with the outside world, giving you a step up in the work force and tools to build a future of opportunity.
What would you say to a student thinking about joining your sorority?
Do it! Don't think twice! The girls of Delta Gamma are such sweethearts. They will always have your back no matter what. Sure, people say that about every group, but sometimes, when you need help the girls aren't there for you. But with us, I have actually seen moments where girls show up at the hospital to be there for each other, help each other study for tests, give rides to the airport, help move in and out of apartments, attend funerals together, and more. These girls share a one of a kind connection. You won't find the same anywhere else.
To find out more about Delta Gamma, check out their website!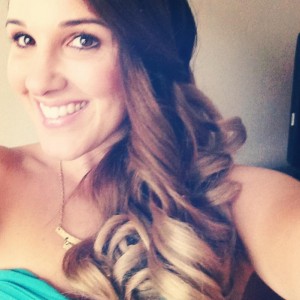 Julie Houta
Julie is a Parisian living in Boston. Graduated from Bentley University with a Masters in Marketing.