10 Disney Channel Original Movies You Have To Rewatch This Weekend
We all watched Disney Channel and the cheesy, nostalgic sitcoms that aired when we were growing up. For many of us, these movies and television shows were a staple part of our childhoods. With all of us stuck in quarantine, we have plenty of time to rewatch our favorite Disney Channel Original Movies. Here are some of the most popular and nostalgic Disney Channel Original Movies you have to rewatch this weekend.
High School Musical
This series of movies took the world by storm when they released in 2006, 2007 and 2008. These movies tell the story of a boy and girl who come from two different worlds and find a way to come together through music and being themselves. These movies taught us to always stay true to ourselves and the people we surround ourselves with, and that lesson is still one that sticks to us today. Plus, you can't help but sing every word on the incredible catchy soundtrack. This is definitely a series to binge watch with a cup of hot chocolate, pajamas, a blanket and some popcorn.
Camp Rock
These two movies are another set of classic Disney Channel Original Movies. Featuring the infamous Demi Lovato and Jonas Brothers, these movies will keep you singing the entire way through. This movie also taught us to stay true to ourselves and to not be ashamed of where we come from. If you're looking to relive the rock and roll Jonas Brothers phase and sing some of the best bops of the late 2000s, turn this movie on this weekend.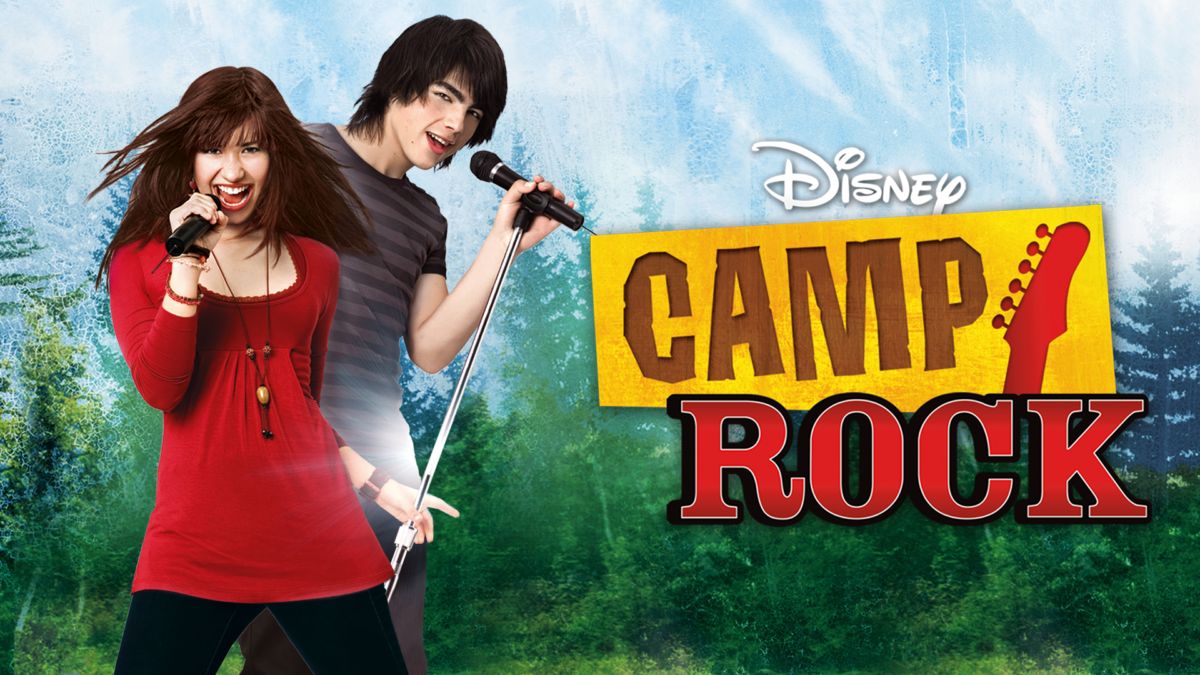 Lemonade Mouth
Narrated by Good Luck Charlie star Bridget Mendler, Lemonade Mouth helps you relive the glory of your high school rock band. In this classic movie, the members of the new band sign up to face the already popular band, Mudslide Crush, in the Rising Star competition. However, the band faces numerous challenges along the way, and heads into the competition with a bit of uncertainty. The soundtrack in this movie is killer, with the infamous song, "Determinate", featured prominently throughout. This movie is a great one to watch without a sequel or series. 
Descendants
This movie is a fan favorite among Disney Channel fans. It features prominent and well known Disney Channel actors, cool dance numbers, a catchy soundtrack, and everyone's favorite Disney villains. This movie brings an interesting twist to Disney villainy with Jafar, the Evil Queen, Cruella de Vil, and Maleficent and their children all segregated on the Isle of the Lost. The three Descendents movies all feature some romance, magic and more villainy. This is also one of the last projects that the late and beloved Cameron Boyce worked on, who was known for his role on Jessie in the early to mid 2010s. Overall, this movie trilogy is a must watch. 

Teen Beach Movie
If you're looking for a way to relive your summer beach memories in the middle of this chilly winter, look no further. This movie musical is full of high energy, fun songs and beautiful dance numbers. Starring the well known actors Maia Mitchell and Ross Lynch, this fun-loving, bubbly movie brings the two main characters into an old movie about bikers and surfers. As the two try to get out of the movie and back into the real world, they make a mistake which changes the plot of the movie, and might get them stuck in the world of the movie forever. The first and second movies are a must-watch this weekend. 

Cadet Kelly
If you're looking for an oldie but a goodie for your Disney Channel Original Movie rewatch, this one is an absolute classic and loved dearly by all Disney Channel fans. Released in 2002, this movie stars Hilary Duff, and is set around a military high school. When Kelly's mother marries the Commandment of the military school, Kelly is forced to leave her art school and her best friend behind. If you want to relax and watch some classic Hillary Duff in her Disney Channel prime, give this movie a watch.
The Cheetah Girls
This movie series is a powerhouse of classic music and performances. The Cheetah Girls stars Raven-Symoné, Adrienne Bailon, Kiely Williams, Aquanette Walker, who are all members of a band. They hope to be the first freshman to win their high school's talent show and land themselves a deal with a record label. If you wanna listen to some bangers on The Cheetah Girls, such as "Strut", then throw on any of these classic Disney Channel Original Movies.
Phineas and Ferb the Movie: Across the 2nd Dimension
Based on the animated Disney Channel television series, this movie released in 2011 received a 100% on Rotten Tomatoes. In this classic Disney Channel Original Movie,  Phineas, Ferb and friends get sent into another dimension where an evil Dr. Doofenshmirtz rules the entire tri-state area. This film comes with a classic soundtrack and is Disney Channel's third completely animated feature original film. 
Princess Protection Program
If you're looking for a Disney Channel Original Movie with some real star power, check this one out. Released in 2009, this film stars both Demi Lovato and Selena Gomez. After she is almost captured by the dictator of her neighboring country, Rosie Gonzalez, played by Lovato, is hidden away by the Princess Protection Program in Louisiana. If you're looking for a comedic, but not musical with memorable actors, check this movie out.
Wizards of Waverly Place: The Movie
If you loved this Disney Channel television series, watching this movie back will give you all the nostalgia you need. This movie is filled with magic and adventure as the Russo family decides who gets to keep their magic. This is the perfect action movie to sit back and watch with your friends. 
Whether you want to sing your heart out to one of their catchy soundtracks or rewatch some of your favorite Disney characters, Disney Channel Original Movies are a classic that all love to watch. Hopefully this list gives you an idea of what movies you should rewatch during quarantine.
Lara Hill
Lara Hill is a senior Public Relations major at Emerson College from Groton, Massachusetts. She has contributed to several college publications, holding multiple editing positions and focusing mainly on sports journalism. When she is not in class or writing, she loves to sail, watch sports with her friends and family, sing with her sisters, and play with her dog, Cassie.