15 Denim Skirt Outfits That We Find SO Cute
If you ever think denim will go out of style, boooy do you have it all wrong. Denim has made its way into every generations fashion, including our parents, grandparents, great-grandparents, and so on and so forth. Probably because the cost of denim has always been reasonable, and if there's anything us broke young professionals can afford – it's a good jean. Not to mention, if you don't grow, gain, or lose weight, that denim investment can be in your closet forever. Therefore, for the summer of 2018, we've decided to put together some of our favorite denim skirt outfits that are honestly too cute for us to handle. Whether you like blue, black, white, long, short, mini, or pencil – there's a denim skirt style in here for everyone.
1) The Levi's Denim
Levi's is too classic of a brand to not be mentioned. Their denim is one of a kind, with prices ranging from cheap to expensive AF. Either way, it's a good quality skirt that will last you forever!
Get The Look:
2) A Faded Jean Skirt
Everyone loves a faded jean, and this is just that! It looks like you've worn them for ages and they're brand-spankin' new! Denim skirt outfits like this are super cute and retro looking.
Get The Look: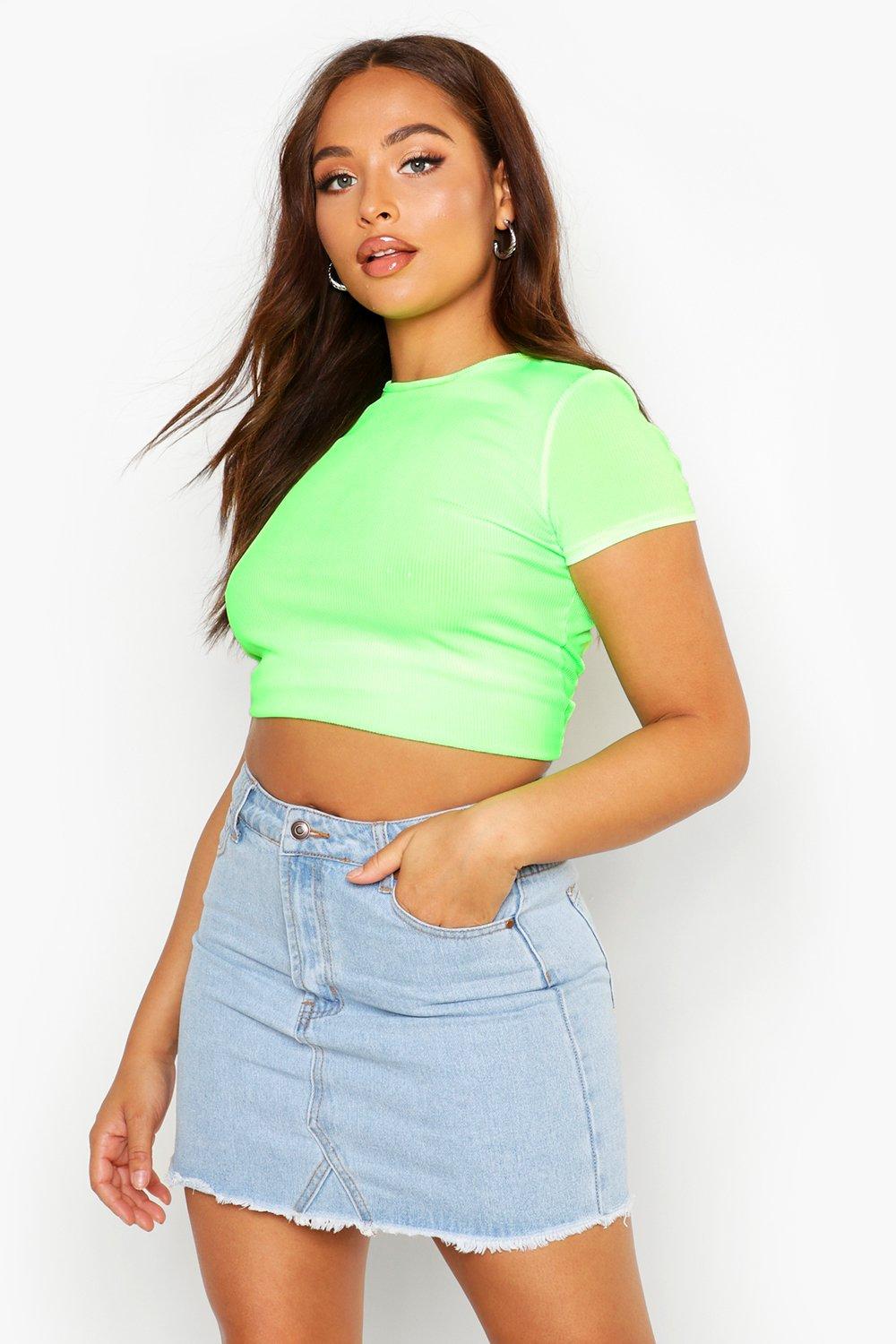 3) Tired Of Plain Denim? Try Out A Fun Two Toned Pattern
If a denim skirt is just too boring for your liking, try out this two-toned pattern that's been taking over the internet. The two-tone adds an extra flare to your outfit, while still keeping that classic denim skirt style.

Get The Look:

4) Keep It Classic With A Blue Denim Skirt
If you prefer a classic denim skirt style, this is the one for you! No holes, no designs, no patterns – just about every generation will approve.
Get The Look:
5) White Jean Skirts
Alright, forget the blue and black, because white is here. White denim skirt outfits are the best for summertime and really bring out a tan!
Get The Look: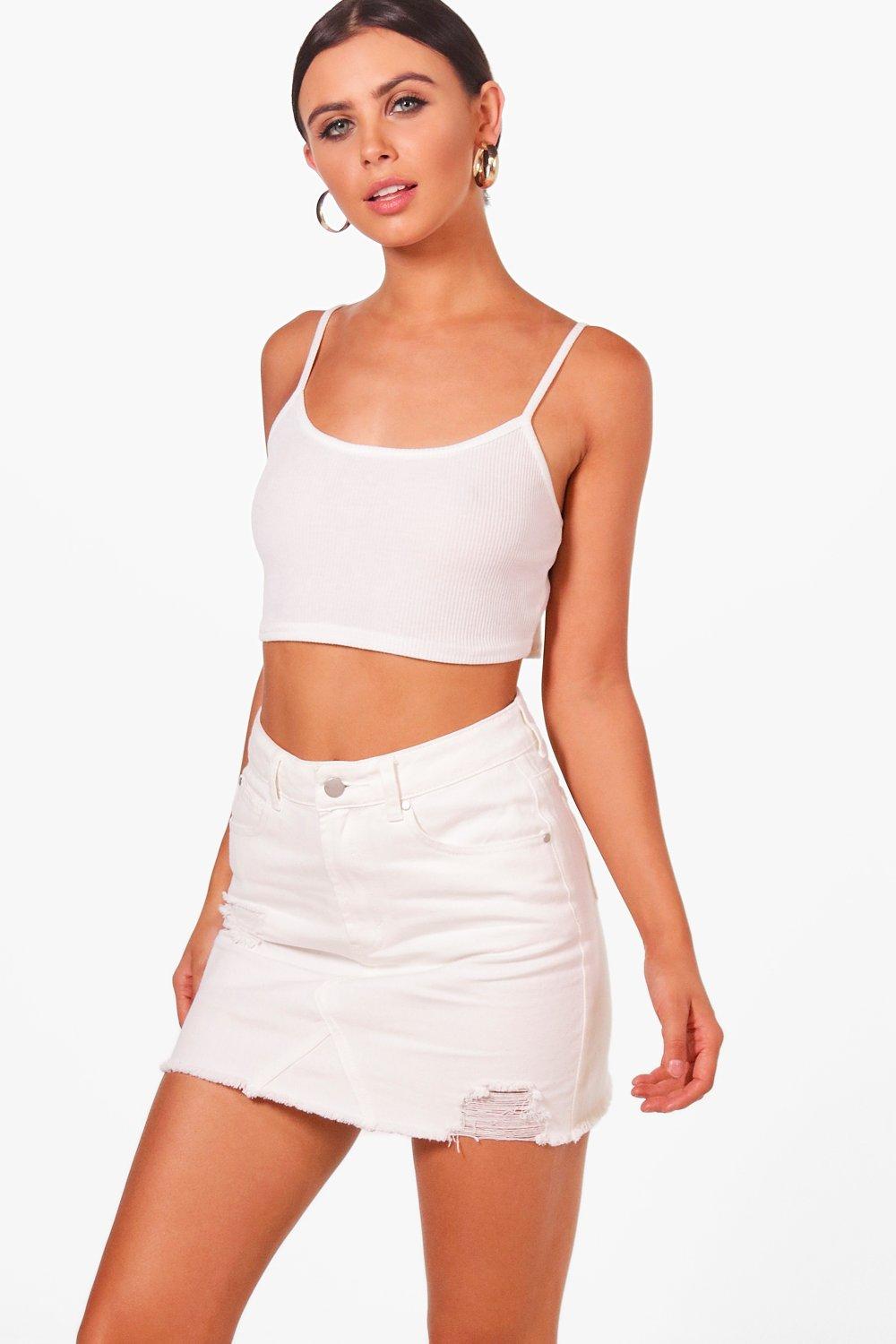 6) Go Black For An Edgy Style
If you're a bad b*tch and you know it, then black may be the skirt style for you! It's super edgy and brings a totally different vibe to your outfit then plain old white.
Get The Look: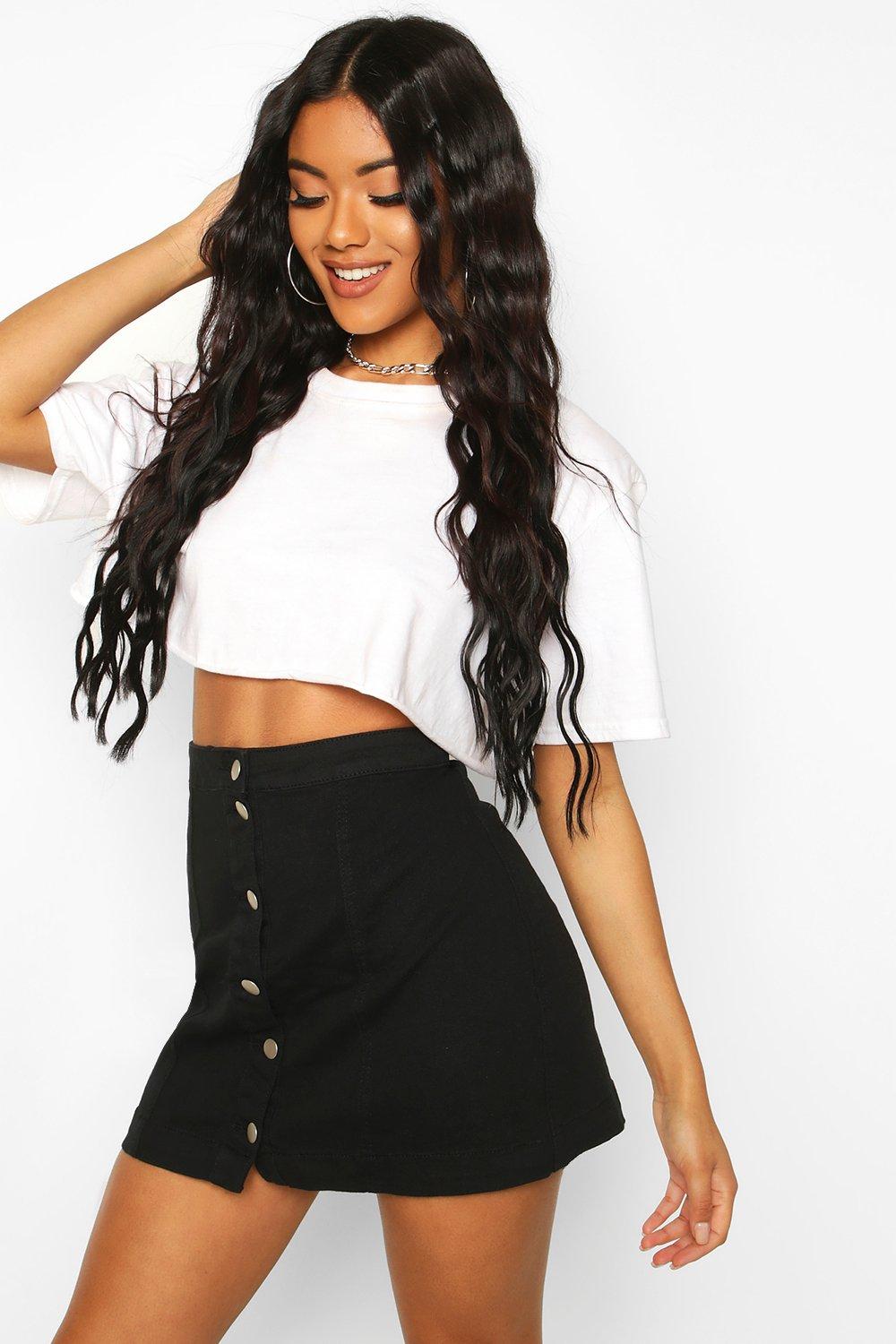 7) Even Pencil Skirts Can Be Denim
If you're a fan of denim skirts, then try out a long denim pencil skirt for work! The style is casual, yet still totally appropriate.
Get The Look: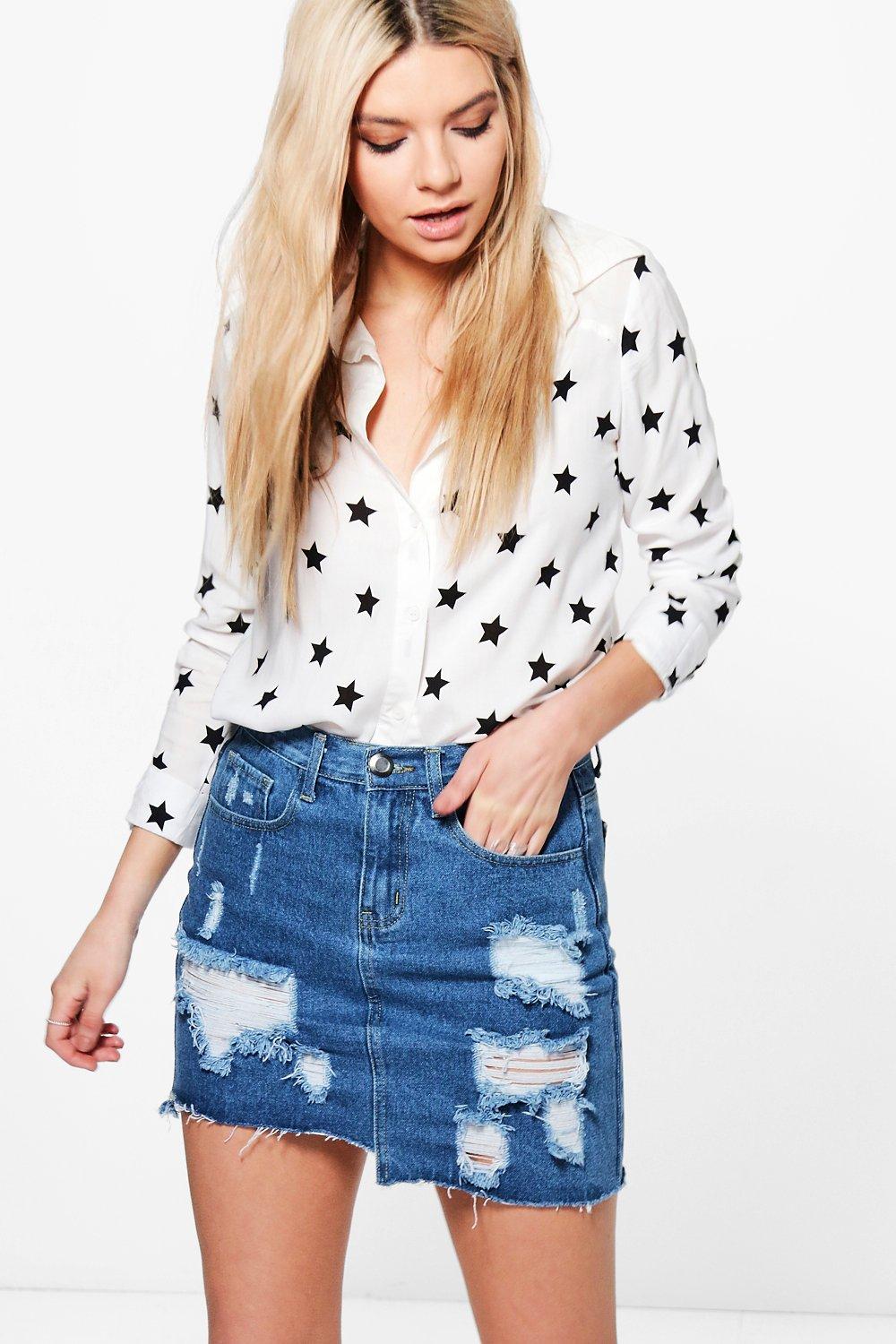 8) Cropped Tops & Denim Skirts
I'm not sure that there's a better combination than this! A high waisted jean skirt paired with a short cropped shirt is one of the best outfit combos, and perfect for an elevated everyday style.
Get The Look:
9) The Simple Style
Just because you're wearing a skirt, doesn't mean that you need to go all out! Pair your everyday denim skirt with a cropped sweatshirt and call it a day! This is one of my favorite denim skirt outfits for its simplicity!
Get The Look:
10) Pair Your Skirt With A Black Sweater
If it's a colder day, don't let that stop you from wearing your favorite denim. Instead, pair that skirt of yours with a sweater and some boots. That way, you can still show off those legs!
Get The Look: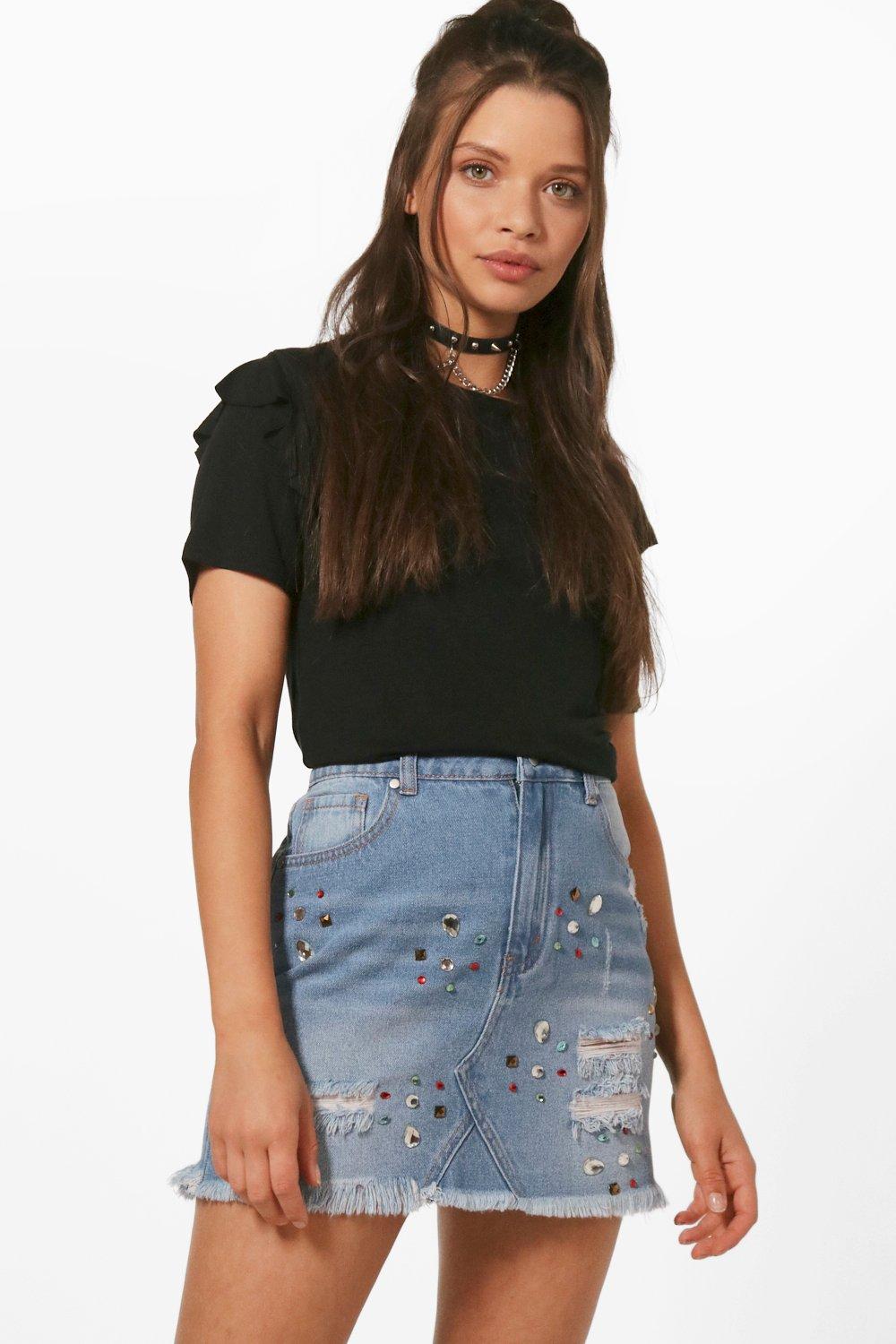 11) Honey, This Skirt Is Everything
Dare I say more? This light-washed holy denim goes great with a graphic tee!
Get The Look:
12) The Girl Next Door Look
You don't need to be edgy or sexy to wear a denim skirt. Keep your outfit simple with a girl next door look! Floral patterns are a great match for a cute denim style!
Get The Look:
13) This Fun Summer Style
This beachy boho style is everything when it comes to a denim skirt outfit. It's light, airy, and totally doable.
Get The Look:
14) Pink Is Always An Option
Pink is such a bright and fun summer color, and on a denim skirt? Just forget about! Your tan will go great with a denim outfit like the one below!
Get The Look: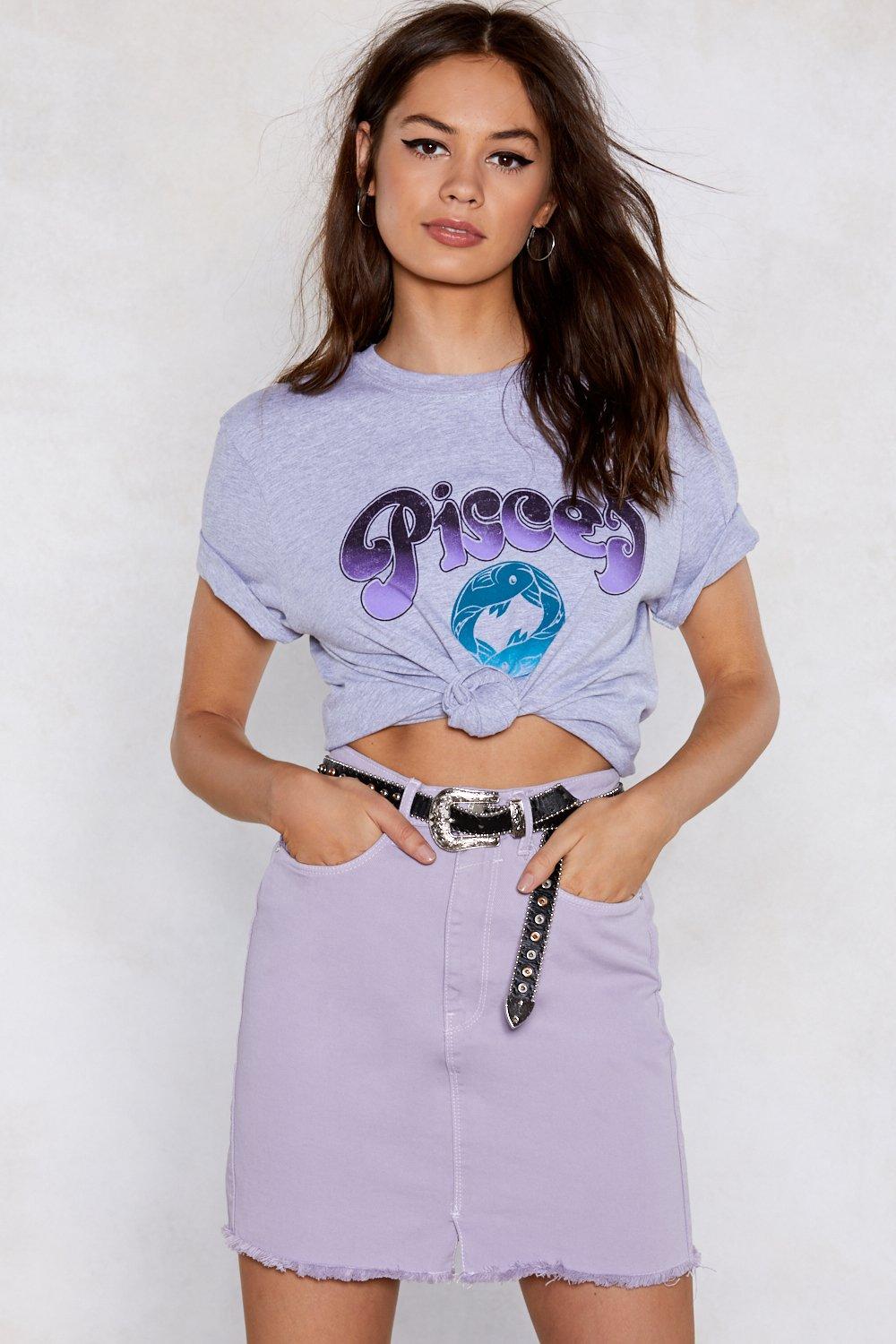 15) Yes, Cropped Tops Pair Well Too
You know what's even better than a regular skirt? A mini skirt. This mini skirt style looks great paired with a crop top and a good tan. Both in which, you can pull off!
Get The Look:
What do you think of these denim skirt outfits? Let us know in the comment section below!
*This is a sponsored post. All opinions are my own.
Featured Image Source: www. Pinterest.com
Haley Lyndes
Just a twenty-something trying to navigate life. Northern Vermont University graduate. Yes, I own Birkenstocks. No, I do not like maple syrup. Hoppin' around New England since 95', currently in MA.