20 Cute Winter Graduation Outfits For Colder Weather
Not all of us are fortunate enough to graduate in the spring or summer as a majority of college graduates do. For some, we have to graduate in December, a month known for sleigh bells ringing, 25 days of Christmas, and oh yeah – graduation. This month is a cold one, so finding the right outfit to graduate in is key (since those pictures will be up for, I don't know, the rest of your life). Here's some of the cutest winter graduation outfits for colder weather that are picture worthy!
1) An Adorable Sweater Dress And Boots
If you're looking for something warm, dressy, and just cute in general try out the sweater dress and boots look! Definitely one of the best winter graduation outfits!

Get The Look:
2) Fleece And Tights
A staple in the winter time if you want to wear a dress is of course, tights. Not to mention, a fleece lined dress is the perfect way to stay warm!
Get The Look: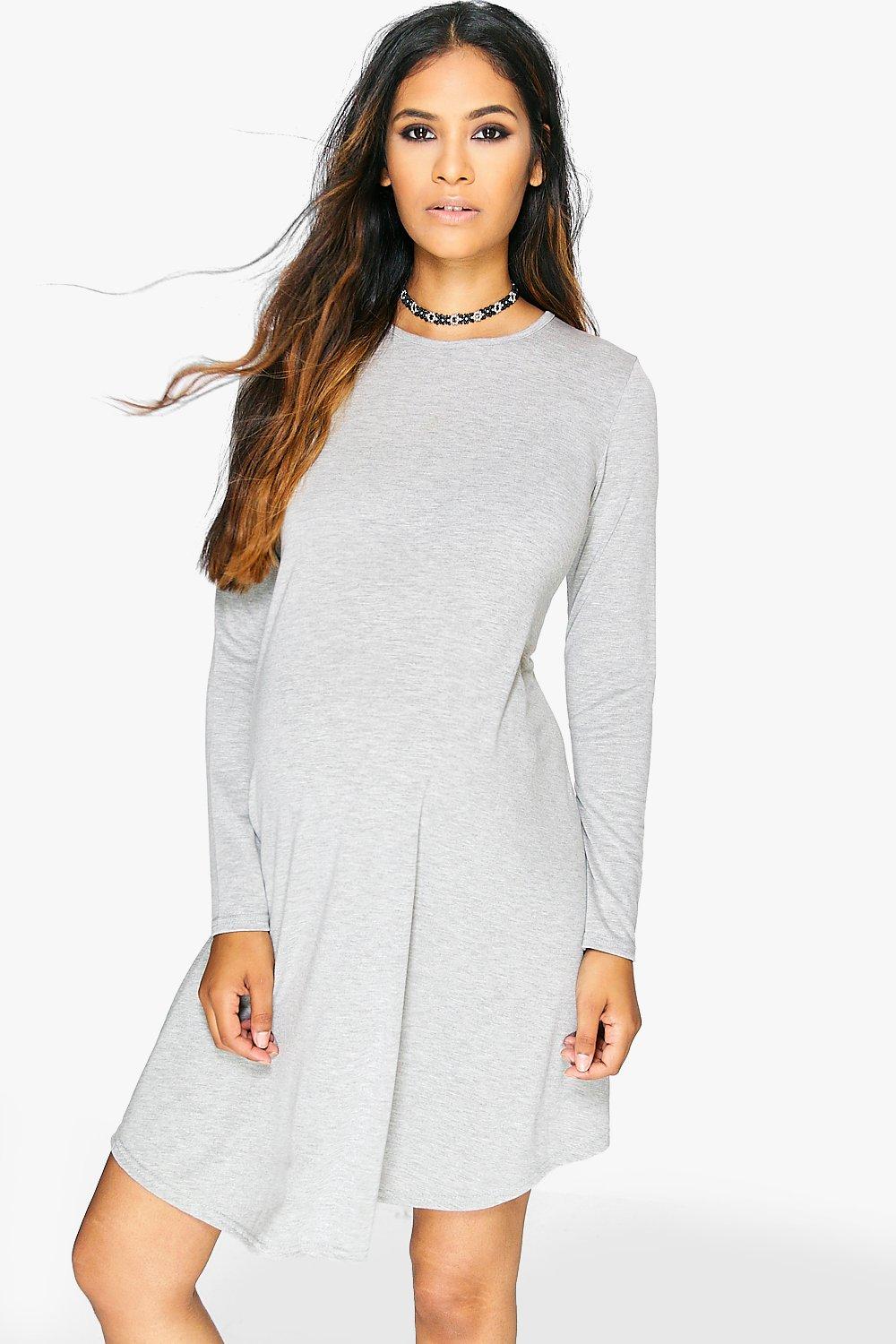 3) Off The Shoulder
Off the shoulder looks are always super cute, especially with a simple outfit like this.

Get The Look:
4) The Pencil Skirt
Pencil skirts are appropriate for any event that requires dressing up. Throw this skirt on with some heels and a cute long sleeve top and you're good to go!
Get The Look:
5) Boho Vibes
If you're more of a free spirit, try out a cute boho look. This outfit will look super cute at your graduation, and the thigh high boots go well with it too!

Get The Look: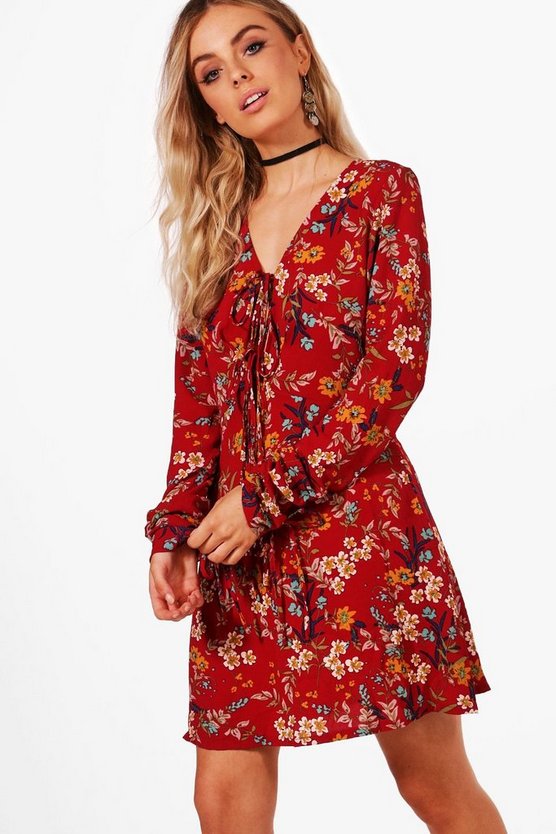 6) Accessorize
If you find your look to be too simple, try dressing it up with some accessories! A cute watch, belt, and bracelets always help!

Get The Look:
7) Sweaters And Mini Skirts
A large sweater and mini skirt is a super cute look, and to take it to the next level match it with some heels! Everyone will be complimenting your super cute and simple style.

Get The Look:
8) Classy And Casual
You don't have to go too overboard when trying to think up something to wear to your  big graduation day. This look just requires a cute sweater, jeans, and boots!
Get The Look:
9) A Long Sleeve Dress
You can never go wrong with a long sleeve dress, especially when searching for winter graduation outfits.

Get The Look:
10) Corduroy And Bell Sleeves
Bell sleeve tops are super cute, and paired with a corduroy skirt they're ever cuter. Definitely a classy and cute look for your big grad day!
Get The Look:
11) The Oversized Sweater
Curl your hair and let your sweater do the talking. To achieve a style like this is super easy, and won't cost you an arm and a leg!

Get The Look:
12) Preppy Casual
If you're more on the preppy side, try layering a knit sweater with a white collared shirt and some black dress pants. This is such a cute, warm, and easy look!

Get The Look:
   
13) The Suit
Go out and buy yourself a blazer and some matching pants, pair it with heels, and you'll have yourself a graduation outfit!

Get The Look:
14) Layers
When shopping for college graduation outfits, always think about layering! This style is super cute with its patterned collared shirt and wool dress!

Get The Look:
See Also
15) Collared Shirts For The Win
As you can see, there's a bit of a trend with collared shirts. Honestly, they're the definition of dressing up and come in so many different styles, it's hard to say no!

Get The Look:
16) Fancy And Fun
Grab yourself a blouse, khakis, and some cute accessories! Your grad pictures will be super stylin'.

Get The Look:
17) Dress For Success
This simple yet dressy outfit looks great with the added belt and bangles! Definitely an easy style to put together!
Get The Look:
18) Midi Skirts And Sweaters
I am absolutely in love with midi skirts as they're such a classic look and can be worn dressed up or down. This outfit below is a perfect example of a dressier look, and would look great for a graduation!
Get The Look:
19) Choose A Color You Love
If you want to keep your look simple, stick with a long sleeve dress in a color that compliments you. For example, turquoise is a color that looks great on lighter eyes like blue and green!
Get The Look:
20) The Classic
One of the most classic winter outfits is a sweater dress, and boots. But hey, I'm not against it for your graduation day!
Get The Look: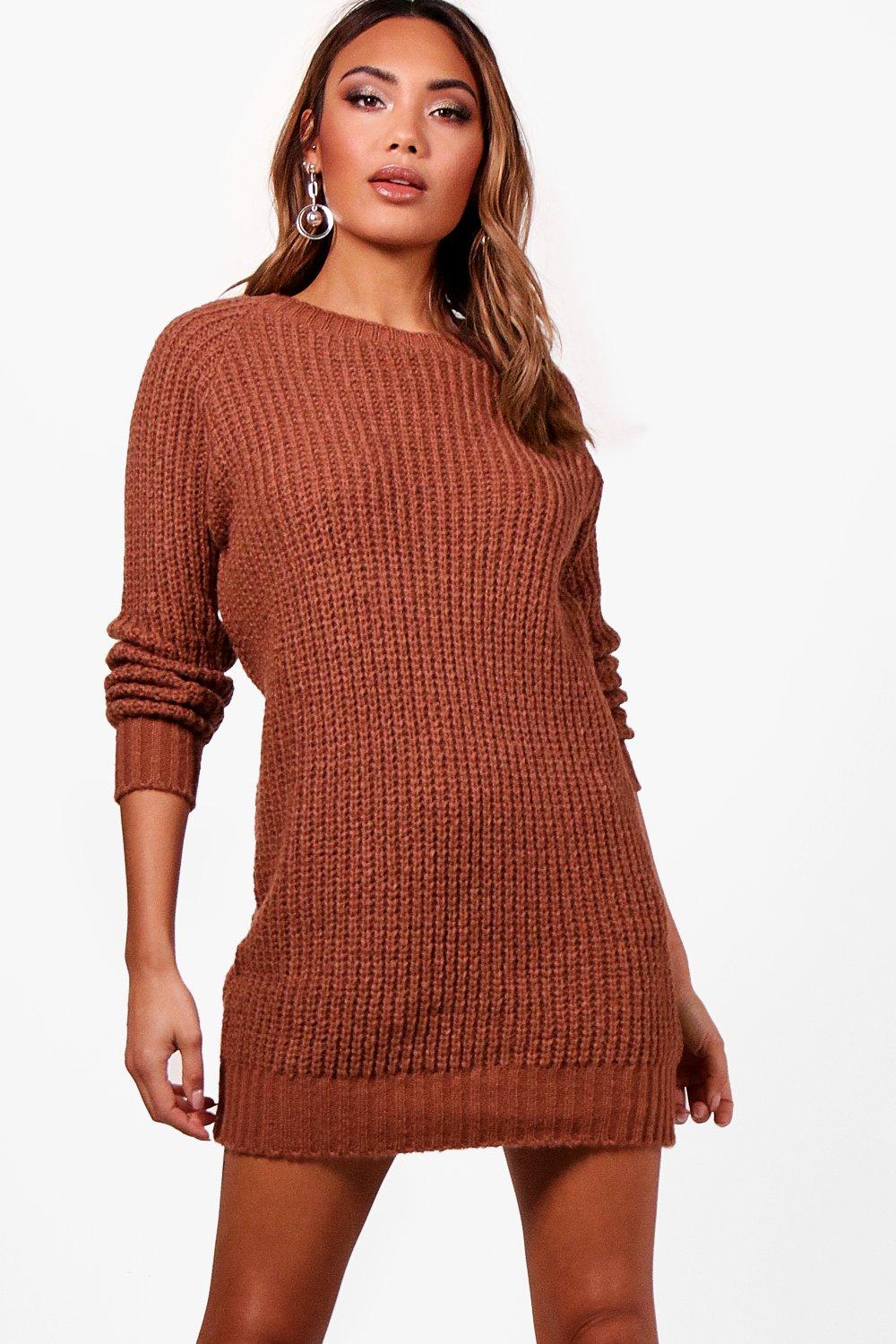 What are some of your favorite winter graduation outfits? Let us know in the comment section below!
*This is a sponsored post. All opinions are my own.
Featured Image Source: www. Pinterest.com
Haley Lyndes
Just a twenty-something trying to navigate life. Northern Vermont University graduate. Yes, I own Birkenstocks. No, I do not like maple syrup. Hoppin' around New England since 95', currently in MA.