10 Cute Touch Watches That Won't Ruin Your Style
Touch watches have been taking over and if you don't have one, it's not too late! Some of the smartwatches on the market can be a little too bulky and made just for active wear. If you're looking for a cute and trendy smart watch that will flatter your outfits, then these top 10 touch watches are ideal for you!
For all you rose gold lovers, this Michael Kors rose gold watch is perfect for those who want a traditional style watch but in a smart watch form. It does the basics such such as notifications for your email, texts, etc. It's ideal for those who want to layer this watch with your matching bracelets and charms.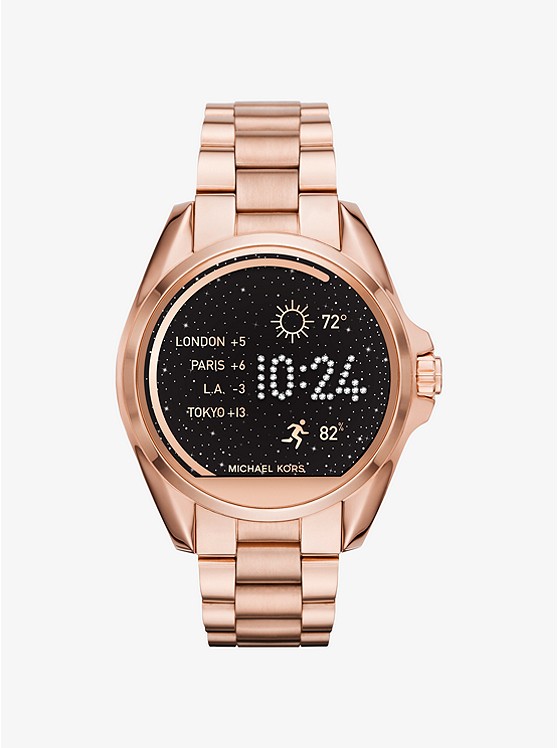 With a sleek yet sporty look, the Gear S2 is undoubtedly one of the best smartwatches out there. We love that you can personalize it with custom watch faces to create a smartwatch that is uniquely your own. The Gear S2 is also compatible with both Android and iOs.
If you are a college student, don't forget to take advantage of the Samsung student discount program: Sign up for a Studentrate account with a valid .edu email address from your current school. You will get access to Samsung exclusive student discount program with up to an additional 20% off regular pricing
Yes, this is a smartwatch. Don't be fooled by the appearance of a traditional watch and lack of the LED screen. It's a hybrid watch and vibrates when you receive notifications. Just look at that gorgeous quartz screen! If you're not into the confusion of using a regular smartwatch then this Kate Spade one is perfect for you.
Fossil offers numerous touch watches and this one has a silicone band that is perfect for active and daily wear. The features include a fitness tracker, LED flashlight, and voice activated Google.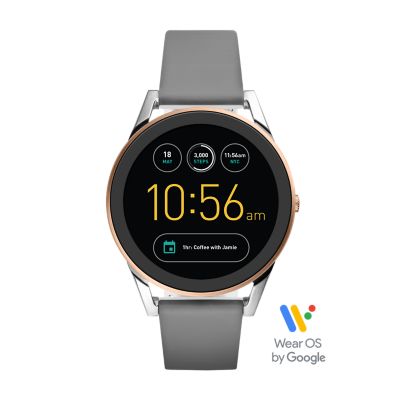 The watch is connected through Bluetooth so you'll receive notifications through vibration and even has a built-in activity tracker on the right hand corner of the watch. This product is perfect for those who don't want the hassle of charging it regularly and prefer something simple.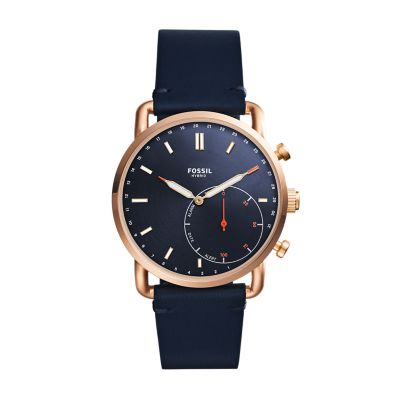 It's 5 o'clock all the time with this super cute Kate Spade watch. It's another hybrid design, because sometimes simple is better. I mean c'mon there's champagne glasses on the screen too, so that you'll look forward to leaving work everyday.
If you're on a budget and not completely on board investing in a flashy smartwatch then grab this simple waterproof one. It offers the basic functioning of touch watches such as notifications and fitness tracker. The stainless steel and sleek design will complement any of your outfits.
Look at this gorgeous beige color! The Asus Zen watch features a unique screen design that simplifies all of your basic features at one glance. It has the luxurious appearance so you can rock this watch on a night out or even hit the gym because it's waterproof.
This graphite grey color is must-have! If you're not into rose gold or jewel toned colors then grab this stainless steel LG Sport Watch for a cool simple look.
This Motorola smartwatch is a sleek and stylish choice. If you're not a fan of multiple buttons sticking out of watches then this one is perfect for you. It has a beautiful grey leather strap and a scratch resistant screen.
Would you wear these cute touch watches? Let us know in the comments below!
*This is a sponsored post. All opinions are my own.
Featured Image Source: www.pinterest.com