30 Cute Summer Outfits To Copy Right Now
Summer is finally here! Say hello to tanned skin, drinks by the pool, hanging out with your besties, and most importantly, no homework! Whether you're spending your precious summer days on an amazing tropical vacation, strutting down the streets in a big city, or hanging out at your local coffee shop from day to day, you're going to want to look cute and stylish no matter what! Below are some amazing summer outfits to draw inspiration from that you're definitely going to want to rock this year! Plus, every Instagram pic needs a good summer tan and the perfect outfit. Slayyyyyy. 
1. Frayed Denim Mini Skirts Are Back From The Dead
If you were a big fan of destroyed and distressed mini skirts back in the early '00s, you're in luck! Denim mini skirts are back and better than ever. Finally you can show off those tanned legs with one of your favorite summer staple pieces.
Copy this look:
2. The Basic T-shirt and Jeans Combo Never Fails
Somehow a pair of cut off jean shorts and a t-shirt always manages to look really good. Probably because you can style the look however you'd like, it looks good on everyone and never goes out of style. One of the easiest summer outfits to pull together!
Copy this look:
3. Golden Gladiator Gal
So gladiator sandals may or may not be your thing. But if they are, finish them off with gold accessories like arm cuffs and pendants to be the most stylish warrior princess anyone ever did see. Not to mention golden accents look amazing on tanned skin!
Copy this look:
4. The Floral Goddess
These divine summer outfits are for a true fashionista. There's nothing like a gorgeous floral printed maxi dress billowing in the summer breeze while you strut your stuff. This look is sure to make head turns and perfect for a hot summer date!
Copy this look:
5. Hello, Yellow!
Make no mistake! Yellow is in this season. And it's easier to rock than you think. Wear it all by itself, or keep it casual with a denim jacket and a cute pair of booties.
Copy this look:
6. A Touch Of The Wild, Wild West
Accessorize your outfit with a bandana neckerchief to instantly up the coolness factor. Keep the rest of your outfit simple with solid colors and top off with a denim jacket for the breezier days. Oh, and don't forget your iced coffee!
Copy this look:
7. Chic On Top, Sporty On Bottom
Don't be afraid to mix and match your different styles. This ruffly off-the-shoulder top looks perfect when paired with jean cut-offs and adidas for a super casual but chic look that will keep you cool and comfy all day long.
Copy this look:
8. Did somebody say Gingham?
Get ready for one of this season's hottest trends! The gingham print is back and it's making it's way through everything including cute mini dresses, crop tops, skirts and rompers!
Copy this look:
9. Overall, We're Glad These Are Back In Style
Okay, overalls made a serious comeback this year and we couldn't be happier. The best way to rock these is over a t-shirt or a crop top. Simple yet stylish and super comfortable to wear all day long.
Copy this look:
10. Show That Tanned Skin With Some Cutouts
Cut out clothing has become super popular these days! With cut out pieces, it's easy to be little flirty and show some subtle skin without going completely overboard.
Copy this look:
11. Accessorize A Simple Bodysuit
If you ever find yourself rummaging through your closet to find an outfit for a backyard barbecue, daytime fiesta or beach party, try accessorizing a simple bodysuit. When in doubt, pair a plain bodysuit with jean shorts and top it off with your favorite pair of shades and jewelry!
Copy this look:
12. Bardot Blues
Two of the biggest trends this season are the bardot frill top and chambray! So why not pair them together for a super chic and cute look? And nothing says summer like adding a pair of crisp white jeans!
Copy this look:
13. Rock That Street Style With Loafers
If you're a girl that knows fashion, you probably love rockin' your most trendy outfits down all the city side streets. This summer, street style is all about the 90s vibes, so pick up a pair of loafers and round sunnies to accessorize your outfit.
Copy this look:
14. Show Off That Back With Some Strappy Details
Something about strappy details always looks so flirty and cute! Strappy pieces can direct attention to anywhere you want them to and always make for great instagram pics.
Copy this look:
15. Dress Up Your Daytime Outfit
An easy way to take your outfit from daytime to nighttime is simply by adding a pair of heels. Whether you're looking to dress up a basic jean shorts and t-shirt outfit or need a quick change for the nighttime, just add heels, a blazer or jacket, and your favorite bag!
Copy this look:
16. Just A Hint Of Leg
If you're big on the fun and flowy maxi skirt style, kick your average maxi skirt up a notch with a super high side slit. This adds a flirty vibe to your look; perfect for going out at night or hitting the town for date night with bae!
Copy this look:
17. Lace-Up Details
There's nothing comfier than flowy casual dresses to keep you cool in the summer heat. Stay cool and stylish at the same time with a lace up dress that can also double as a beach cover up!
Copy this look:
18. Lace-Up Details Pt. 2
This trendy outfit is probably super popular because it looks good on anyone. Whether you're hanging with friends during the day or hitting the town at night, this look can work for both occasions. It's simple and comfy and you can accessorize it how ever you'd like.
Copy this look:
19. Vertical Stripes
Vertical stripes are a great way to elongate a petite frame! For a casual summer style, try a lightweight romper and add your favorite accessories for a super comfortable sweat-proof look! There will be no dying of heat exhaustion in these cute summer outfits!
Copy this look:
20. Show Off Your Sun-Kissed Shoulders
Off-the-shoulder dresses and tops are having a serious moment in the fashion world, they're literally everywhere…and for good reason. These cute dresses are a fun and flirty way to add a little flare to your style while also keeping cool all day long.
Copy this look:
21. Fringe Sandals For The Win
First there were fringe booties, and now these cute heels are taking over this season! Fringe is totally trending and what better way than to add some attention to those painted toes than some heels with fringe?!
Copy this look:
22. Stay Comfy All Day Long
There's nothing like getting out of bed in the morning and slipping into something just as comfortable as your pajamas, and these rompers will do just that. The great thing about rompers is that you don't have to worry about throwing an outfit together, and who has time for that in the summer when you could be spending your time doing much better things like going to the beach or hanging by the pool?
copy this look:
23. The Perfect Date Night Outfit
If you're wondering what to wear for that first date, look no further because these simple and clean looks will definitely leave a lasting impression. A minimal romper or girly lace skirt with a killer pair of heels is perfect for a date. Just add your favorite accessories, throw your hair in a cute bun and you'll be date-ready in no time!
Copy this look:
24. Make Life Easier With A Matching Set
Whoever invented two piece outfits is a true hero. There's nothing cuter than showing a little sliver of those tanned abs in the summertime with a matching outfit. You also won't have to worry about picking out what goes with what when you really just want to get out the door!
Copy this look:
25. Island Life
So if you're actually spending your summer days on an island, I'm super jealous. But if you're not, who says you can't dress like you are? This tropical bohemian vibe is perfect for those boho chic girls who loves prints, patterns and flowy clothing!
Copy this look:
26. Baby Got Back!
Another way to show off that tanned back is going with a backless body suit or tank. Pair these with a pair of jean shorts and sandals and you'll be set for the day! Such easy summer outfits to throw together last minute!
Copy this look;
27. Bonfire Ready
Hopefully you will get to enjoy as many summer bonfires as possible because we all know they are the most fun. If you're wondering what to wear just a throw on a cute hoodie or crew-neck sweatshirt and your denim cut-offs. That way if you get too warm , you can just take it off!
Copy this look:
28. Combine Textures And Prints
Don't be afraid to play with different pieces in your closet. Mix and match different items to see what looks good together. You won't know until you try! Who knew a ruffle top would look so darn cute with a pair of striped shorts?!
Copy this look:
29) Show Off Those Shoulders
This feminine and flirty style is sooo in this season! A ruffly off the shoulder top is perfect for a summer date night or for strutting around town during the day trying to get that perfect Insta shot.
copy this look:
30) Channel Your Inner Supermodel
We all know Kendall is always rocking the latest and greatest looks. So why not copy her? This casual outfit is perfect for a day of errands or hanging out with the girls, and can instantly be transformed into a nighttime outfit by swapping the sneakers for heels!
Copy this outfit:
Do you have any other suggestions for cute summer outfits? Share in the comments below!
*This is a sponsored post. All opinions are my own.
Featured Image Source: https://www.instagram.com/alexisren/?hl=en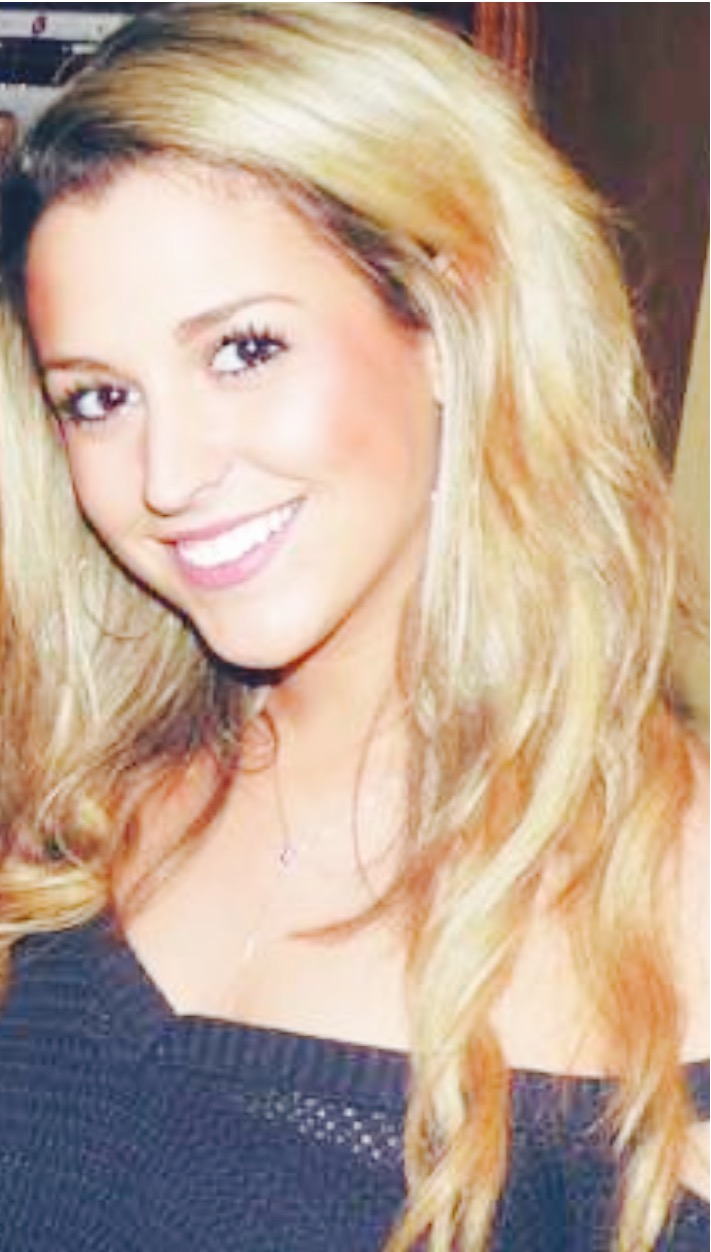 Erin Mahoney
Graduate of Emerson College '15 with B.S. in Multimedia Journalism. Originally from Haverhill, MA. Lover of dogs (and some cats), shoes, hot sauce and depleting my bank account.