Cute outfits are a must for your wardrobe. If you're like me and need some cute inspiration for cute winter outfits, here are a few ideas. Keep reading to find out the latest looks and 30 cute outfit ideas. You will find unique ideas that will suit your personal style. Fashion and style are about expression, and I know it can seem incredibly hard to do in the winter. Trust me, there are ways you can spice up your winter look to create a cute and unique outfit. Ready to get started?
Button-Up Under an Over-sized Sweater
This is a chic look that will keep you warm and stylish while working in your favorite coffee shop. Choose a bold undershirt that flares at the bottom; a button-up is always a good choice. Then pick a neutral or pastel color for the over-sized sweater. Wear your favorite pair of skinnies and boots. 
Want to get the look?
Over-sized Sweater Under Overalls
I know you may think overalls are only for spring and summer, but you can definitely style them to be warm enough for winter. Pick a long pair of overalls and a cozy, fuzzy over-sized sweater, and voila! You have a winter outfit that is cute enough to wear out around town. 
Want to get the look?
Flannels, Vests, and Rain Boots
Now, the trick with this look is to get lined rain boots. When boots are not lined, they can be very uncomfortable to wear all day long, and that's why barely anyone does it. If you want to be super cozy, grab a pair with foam bottoms and wool material inside. This will keep your feet cushioned and warm. If you want a pop of color, get some vibrant red rain boots. Grab a wool flannel and a neutral vest to add some cuteness. 
Want to get the look?
Sweater Dress With Thigh High Boots
Admittedly, if you live in New England or anywhere that gets below freezing, this is only good indoors. I don't imagine you'll be strutting the icy streets in this, but this is absolutely perfect for a holiday party. Find yourself an oversize sweater dress, your favorite belt, and some thigh-high boots for a warm and classy look. Try a soft cashmere for the comfiest result.  
Want to get the look?
Slouchy Sweater Dress
There is something so cozy about wearing a dress in the winter. Especially a warm one. If you have finals at home like most of us do before the Holiday season begins, this is the perfect thing to wear. Try a slouchy nutmeg dress with some thigh-high wool socks. 
Want to get the look?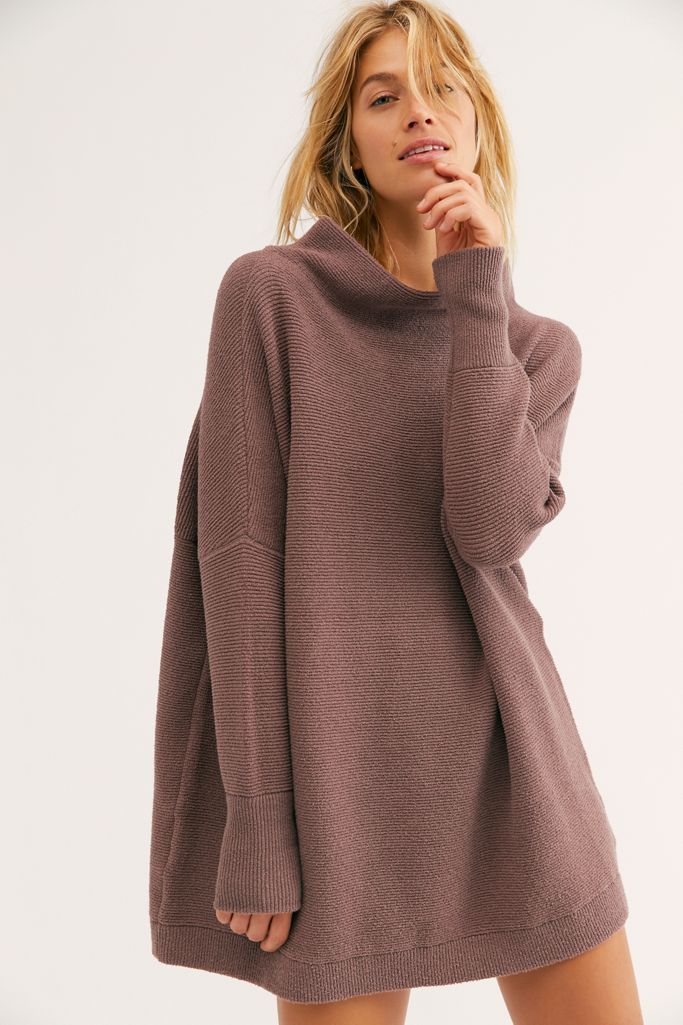 Triple-Layered Look
In the winter, layers are your friend. You can be cute and chic without giving up your comfort. Choose a bold undershirt; stripes or even a bright color would work best. On top of that, a cable knit sweater, and over that choose a blazer to tie it together. Choose your warmest pair of skinny jeans and boots.
Want to get the look?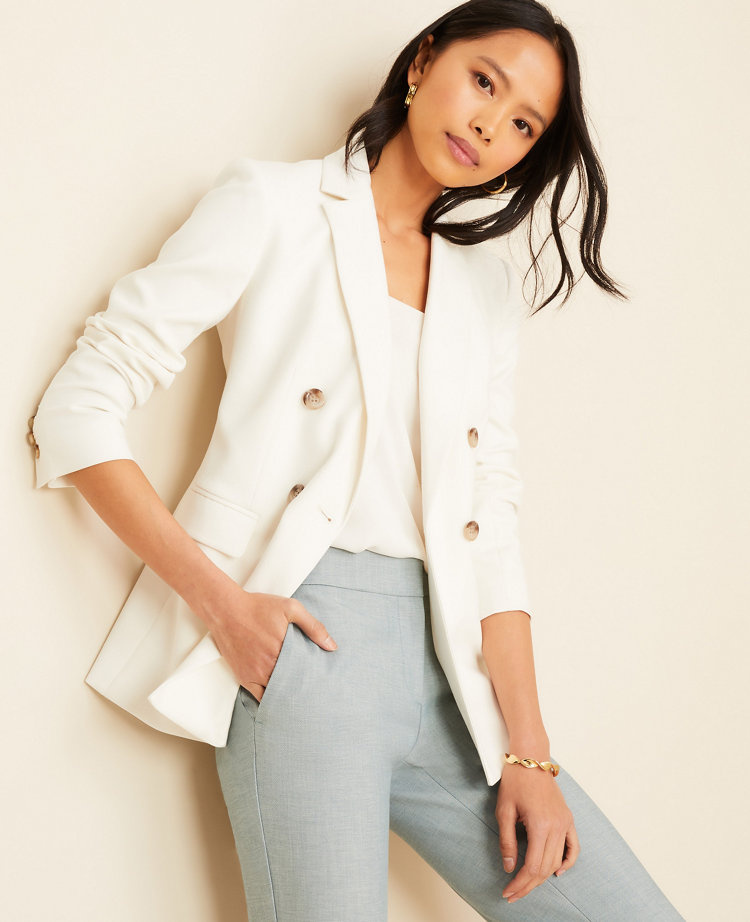 Chunky Sweater Over Dress
I know dresses are one of the classiest ways to get ready, but they are incredibly inconvenient for the harsh winter air. Fear not; there is a way to get around it. On top of your favorite flared dress, throw on an over-sized turtleneck sweater. This is one of the best ways to feel warm and still feminine.
Want to get the look?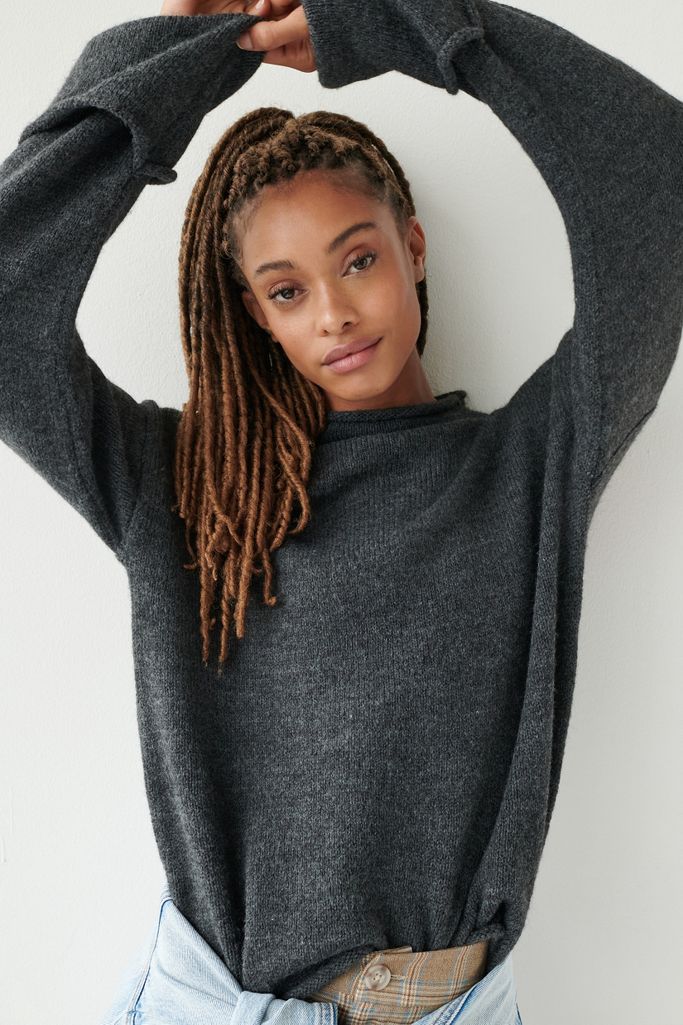 Blazers Paired With Trench Coats: Blazers are one of the best ways to be cute during the fall and winter. Adding a trench coat over it makes it warmer, classier, and of course, chic. You can choose a straightforward piece underneath, all black to give off sexy and sleek vibes. Then select two different patterns because sometimes the clashing look is the best way to throw people for a loop. 
Want to get the look?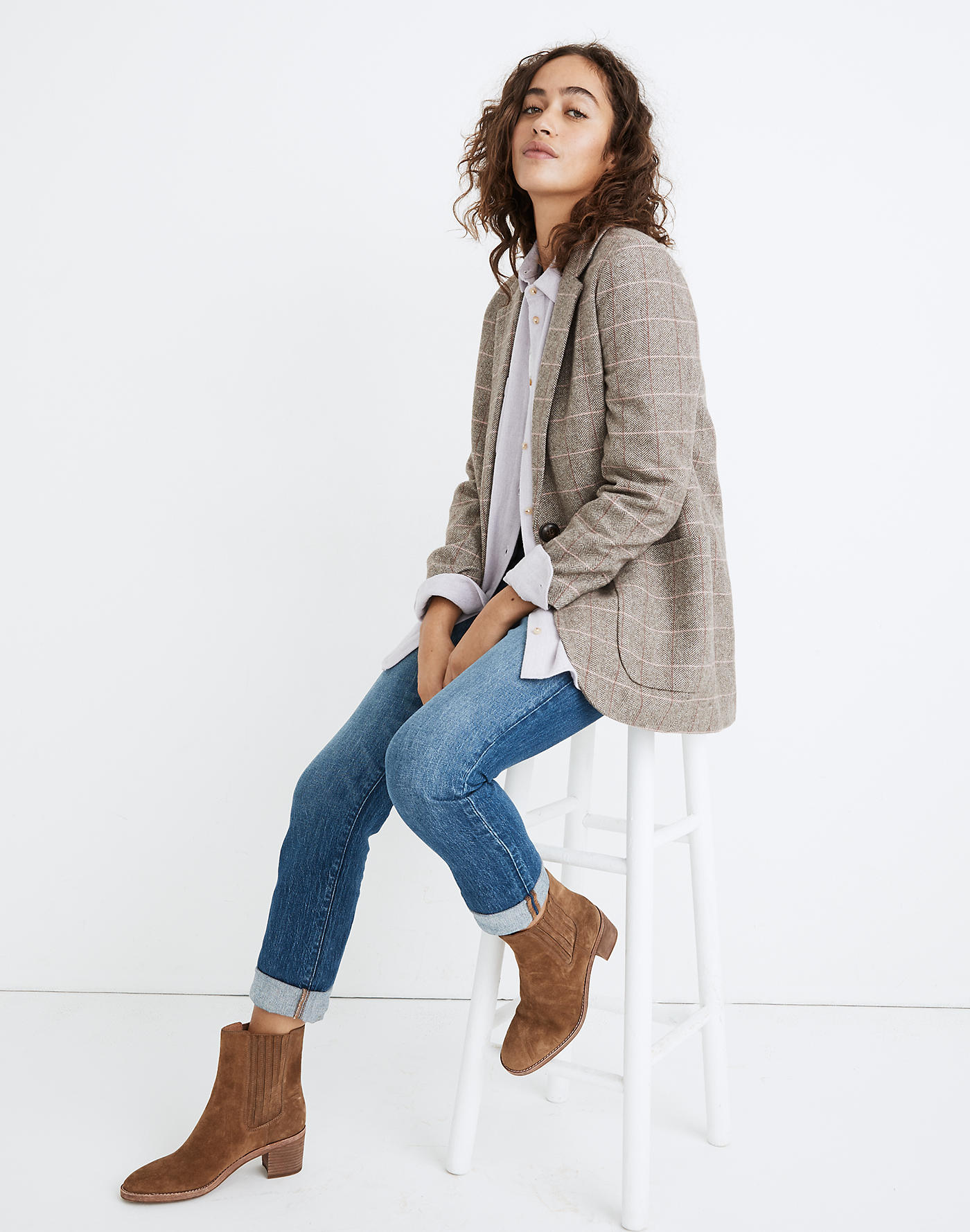 Leather Jacket And An Over-sized Scarf
No matter what time of year it is, leather is always a fashion statement. Gothic chic is always in style, and you can effortlessly achieve this look with a leather jacket. Underneath wear a wool sweater, and on top of that, you can add a thick scarf to keep you warm. Black on black is always a good look. But if you need something, a lively go for a deep maroon or your favorite color. 
Want to get the look?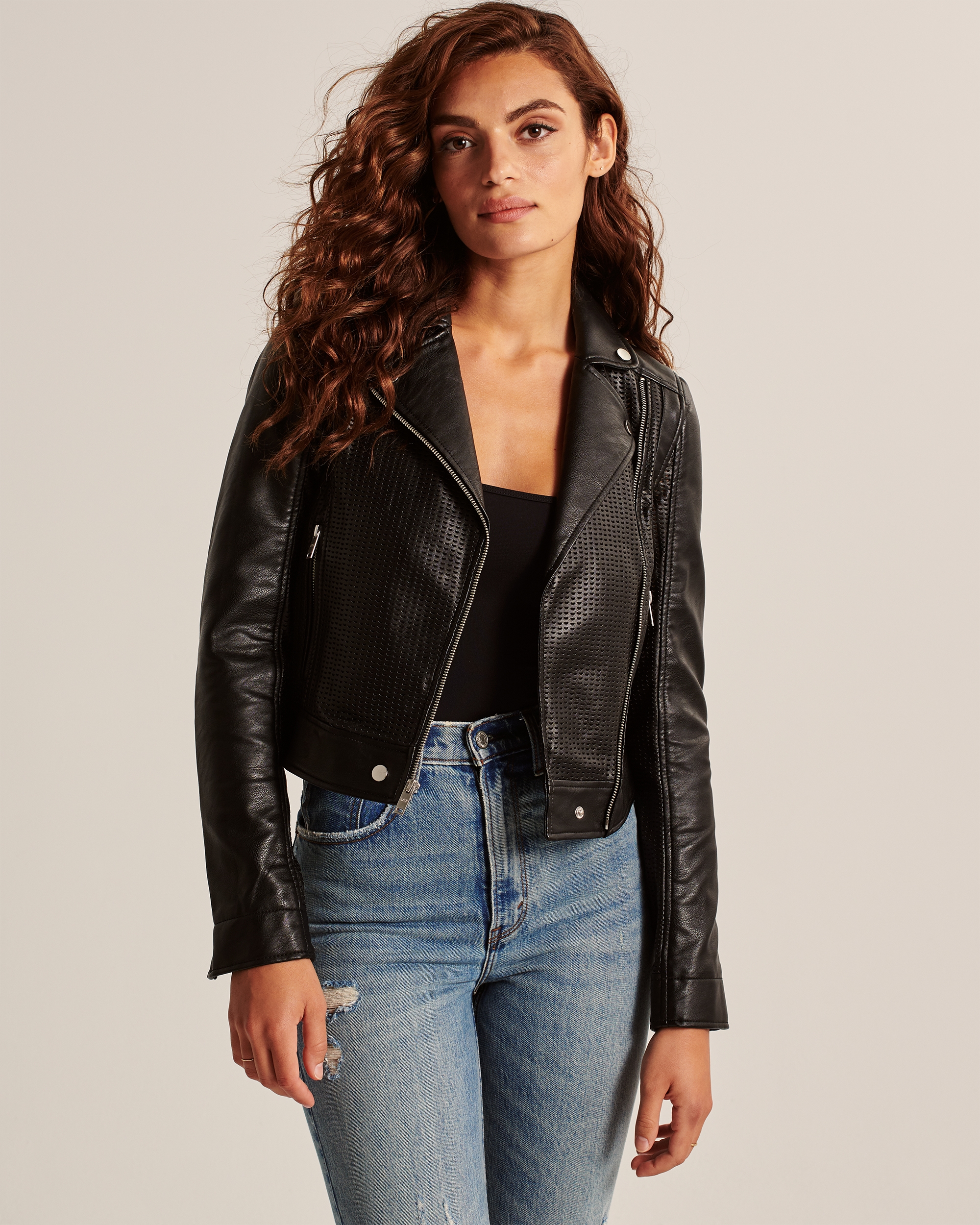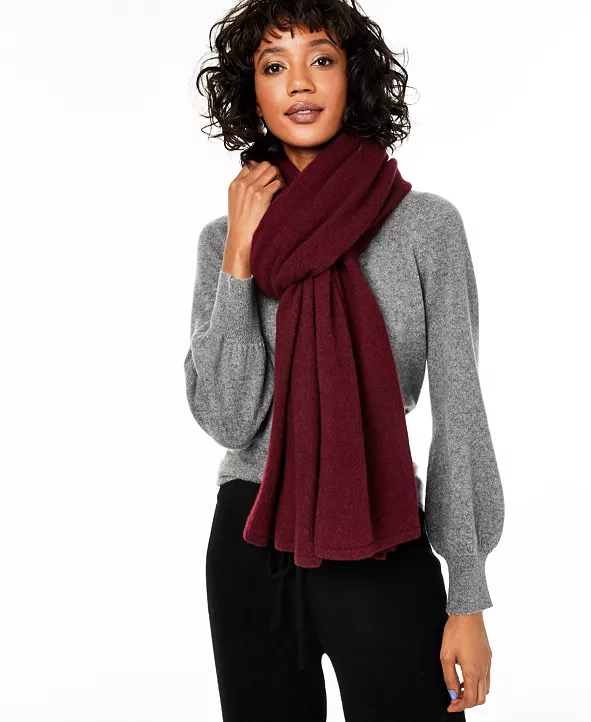 Houndstooth Mini Skirt and Wool Sweater
Grabbing a wool houndstooth skirt is always a way to stay classy. The best part of this skirt is it can be worn in the summer too. You can throw on some thick black wool tights to give it a preppy look and on top a ripped wool sweater in the winter. 
Want to get the look?
Leather Leggings With Olive Green Sweater
Now, when you wear these during the cooler months, something important to find is lined leggings. This can help add protection from the cold air and still allow you to feel trendy. One of the best things I have come across is lined pleather leggings. 
Want to get the look?
Burnt Orange Pants With An Oversize Sweater
One of the most eye-catching colors is burnt orange. Nothing says cute and classy like burnt orange slacks and an over-sized sweater with a bold statement necklace. Try these sizzling orange pants with a neutral over-sized sweater. It is the perfect outfit for a cold date or a coffee shop work hour.
Want to get the look?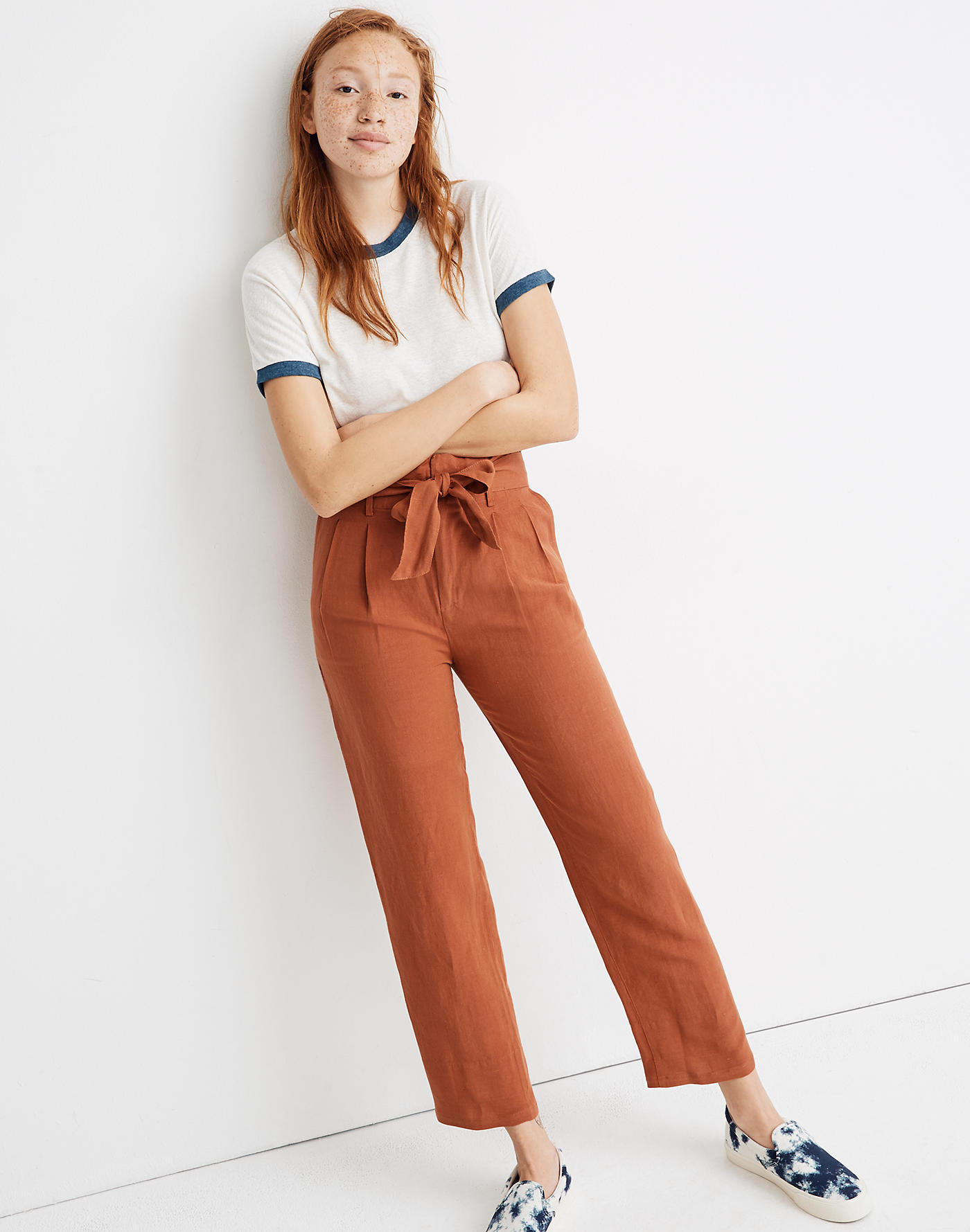 Sweatpants Paired With A Turtleneck
Now I know some of you may think sweatpants are super frumpy. However, adding a cute pastel turtleneck to the outfit is one of the best ways to dress it up for going out. This is a solid way to be cute and comfortable. 
Want to get the look?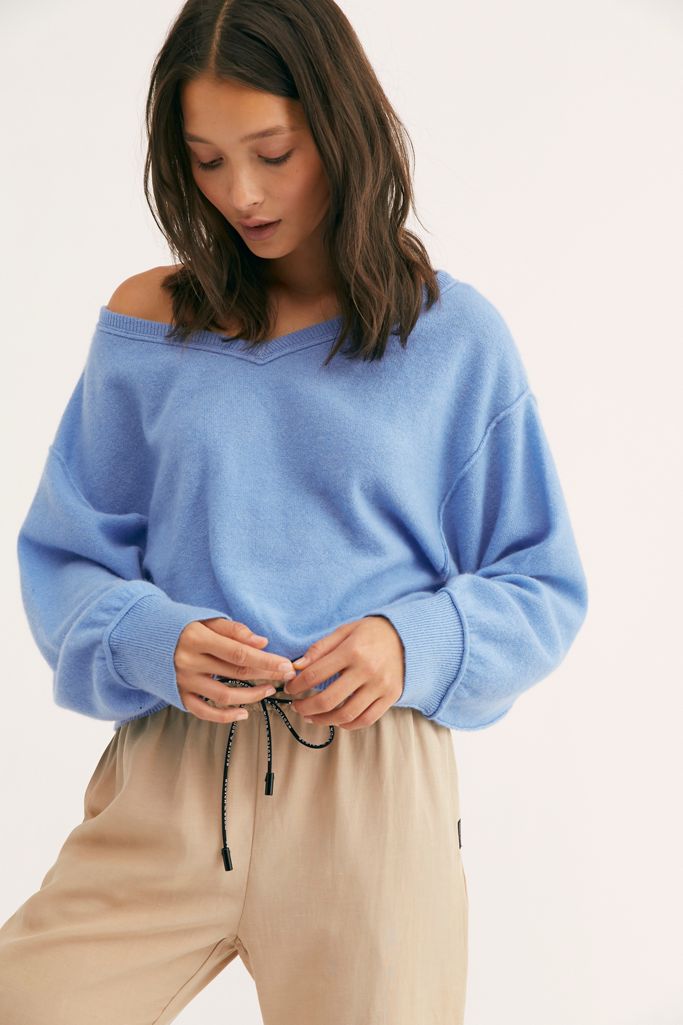 Cargo Pants And A Light Sweater
This is a cute outfit for school, work, or even a lunch date. The best part of cargo pants is they come in all sorts of different colors. If you are feeling feminine and chic, go with a light pair and a light cropped sweater. It will help give you the angelic bad a** look you've always wanted. 
Want to get the look?
The Cute New Years Look
Do you ever go shopping and realize every new year's dress is sparkly and spaghetti strap? Literally, every store selling any kind of new years outfits are meant for Hawaii or somewhere warm. Your best solution to getting one of those cute outfits you see in movies is by adding a fluffy white sweater. Grab a sequin dress or even a sequin skirt with some black leggings or tights, and boom! You've got a look.
Want to get the look?
Over-sized Sparkly Sweater and Leggings
I love this look because it screams classy, comfortable and makes you look well dressed. The perfect combination is a sparkly tan sweater with matte leggings and heels. If you are going to something casual, you can opt for ballerina slippers. If you want to jazz it up more, some statement earrings will go a long way with this look.  
Want to get the look?
The Layered Jumpsuit
Jumpsuits are so comfortable to wear. You throw it on, and your whole look is effortlessly put together. You can even wear these in the fall and winter. All you need to do is throw on a wool sweater underneath the whole thing. You can achieve one cute outfit in no time by adding a sweater or cardigan over the jumpsuit. 
Want to get the look?
Wool Cardigan Over Jumpsuit
Another option for one of the 30 cute outfits you can wear using a jumpsuit is pairing it with a wool cardigan. A black jumpsuit will look great with a bold color. Choose olive green for the best fall or winter vibes. It screams earthy and chic vibes.
Want to get the look?
Mid-Length Leather Skirt and Sweater
This outfit works wonderfully if you find a skirt with a slit in the side of the front, giving it that sexy yet shy vibe with the sweater. You can tuck the front of the sweater in, let the back hang loose, and add a pair of thigh-high boots for added warmth. 
Want to get the look?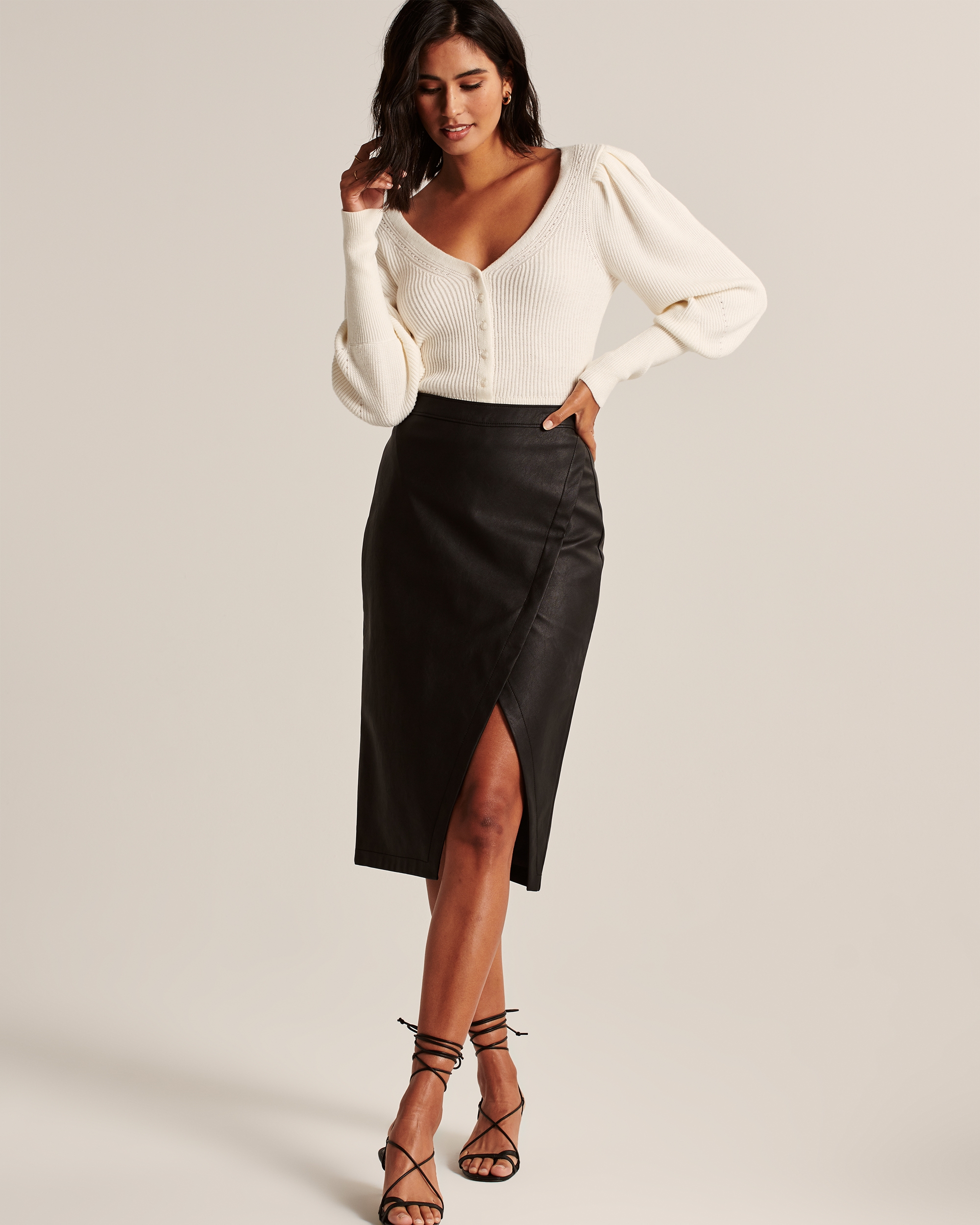 Jean Skirt With Tights and Boots
If you are just getting into the winter season, this is a great outfit to stay trendy. You can create a cute outfit by wearing a jean skirt with black tights and boots. On top, you can wear a plain t-shirt, leather jacket, and an over-sized scarf. This is a bold, biker chic look.
Want to get the look?
High-waisted Jeans And A Cable Knit
Something you can wear all year long are high-waisted jeans. Add a statement belt to dress them up, and a warm cable knit cropped sweater to throw in style. This is one of the go-to looks for many people during the winter. The best thing about this outfit is you can wear it with boots, heels, or flats for all seasons. 
Want to get the look?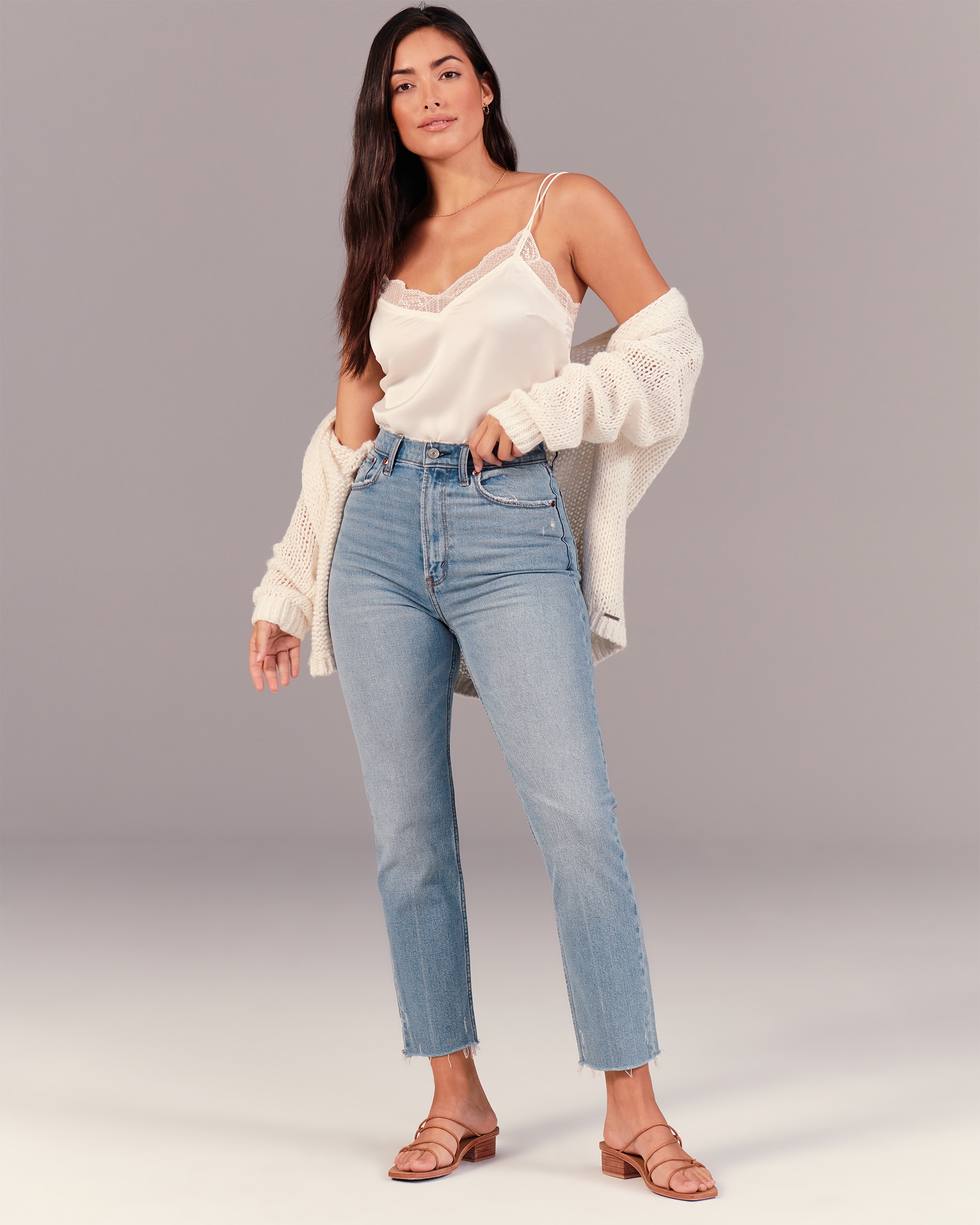 A Simple Blouse With Blue Jeans
Another one of the cute outfits involving jeans is using them simply. You can grab a pair of bold wide-leg jeans and pair it with a classy v-neck silk blouse. This is an effortless look that can be worn all year long. It makes you look put together, cute, and like you have your sh*t together even if you don't.
Want to get the look?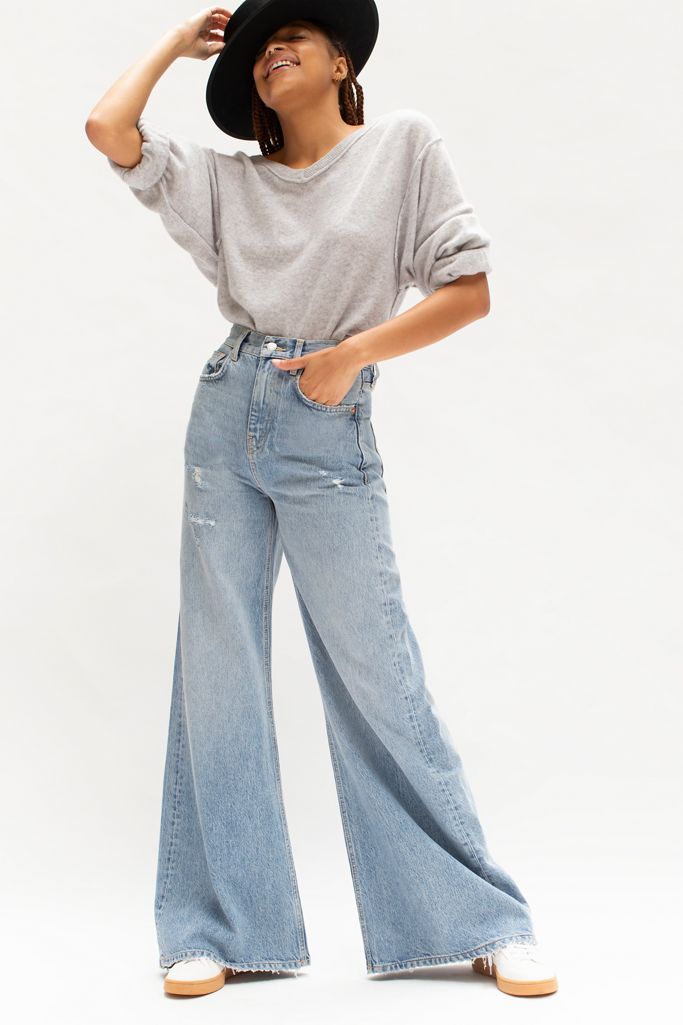 Black Ripped Skinnies With A Bold Top
This look is one of the cute outfits you probably already own in your closet. It is good for every day and can make you feel beautiful. My favorite is a burnt orange top with dark skinny jeans and boots. You can wear this look all year long; it is light enough to feel good in the summer yet can be paired with an over-sized coat in the winter. This is the perfect outfit for a bowling date or dinner with friends. 
Want to get the look?
High Rise Skinny Jeans With A Light Blue Denim Button Down
I love this look because it is so clashing it comes off as coordinated. You can pull this cute look off all year long, and it is simple. Most of us have these two staple pieces already in our closets and would never have thought of pairing them together. Tie up the button-down in a knot, and wear your skinny black jeans to create a stunning going out look.
Want to get the look?
Relaxed Tracksuit Sets
Sets can be the best investment you have ever made. Not only can they be one of the cute outfits to choose from they are also incredibly comfortable. They are already styled, and all you have to do is pair them with flats or sneakers for the perfect look. For a cute wintery look, you can choose a light sage green color or something multicolored. 
Want to get the look?
Over-sized Sweater With Denim Cardigan
Using a giant sweater with a belt is a fun way to add a twist to your casual wear. Throwing a denim button-down on top is one of the best ways to add a layer of heat and a layer of cuteness. Pair it with your ankle boots to throw an edgy vibe into it. The best place to get this style of over-sized sweater is in the men's section and grabbing XL or XXL and pairing it with a belt. 
Want to get the look?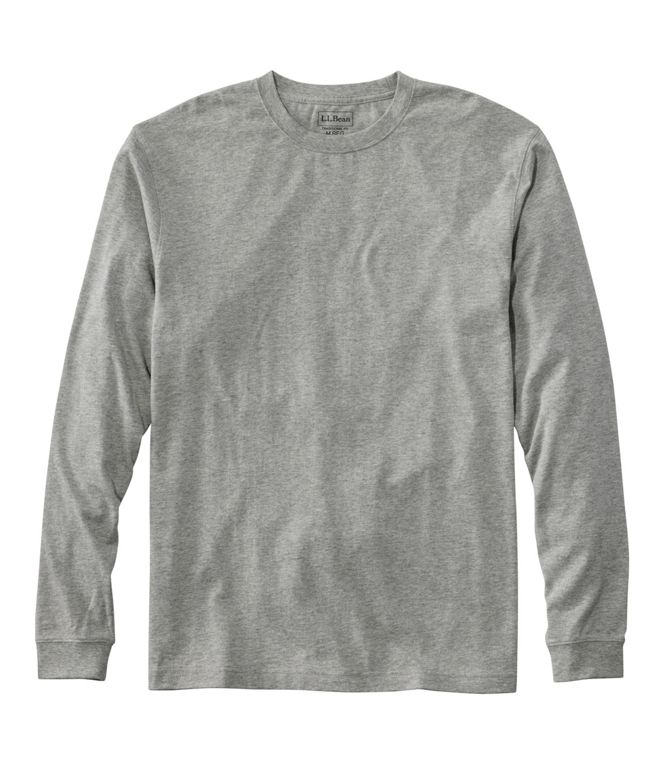 White Jeans And Cheetah Shoes
White jeans scream cute and classy. No matter who wears them, it is always an instant eye-catcher that leaves people jealous. It is simple yet daring. Adding in the cheetah or animal print shoes is a must for this look. Adding in the shoes helps you seem eccentric and fun but also classy and elegant. 
Want to get this look?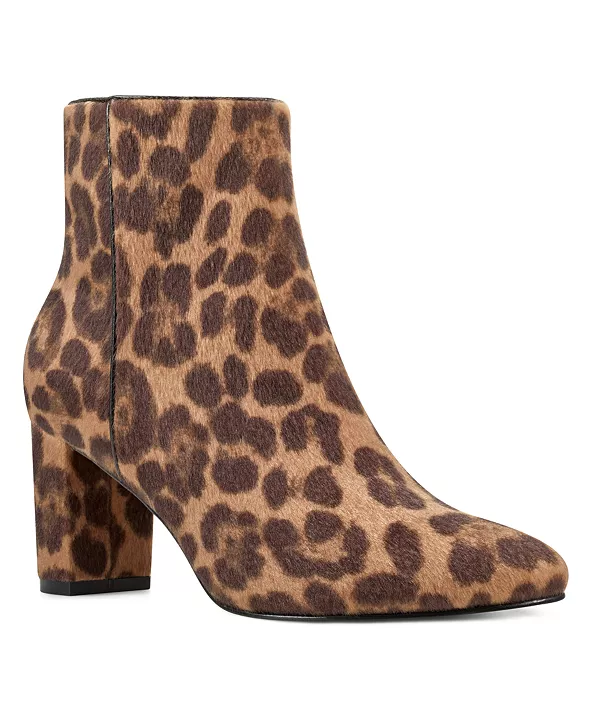 Classic Striped Sweater
Something cozy you can wear on a chilly day is essential in New England. I know many of you will be outside of New England, but who doesn't love a cozy sweater? Adding in a horizontal striped sweater can be a fun way to create a cute outfit to choose from. The best part is this type of sweater now comes in many different styles and colors. 
Want to get the look?
A Simple Dress With An Over-

sized Blazer
This look screams writer/editor/hardworking college student. Trust me, we LIVE for this look. It can be done with a simple black or white soft, silk dress and a chunky tweed blazer. You may already have a dress in mind, and that's perfect; whatever you have, use it! Though this is last, it is by far one of the greatest cute outfits on the list. 
Want to get the look?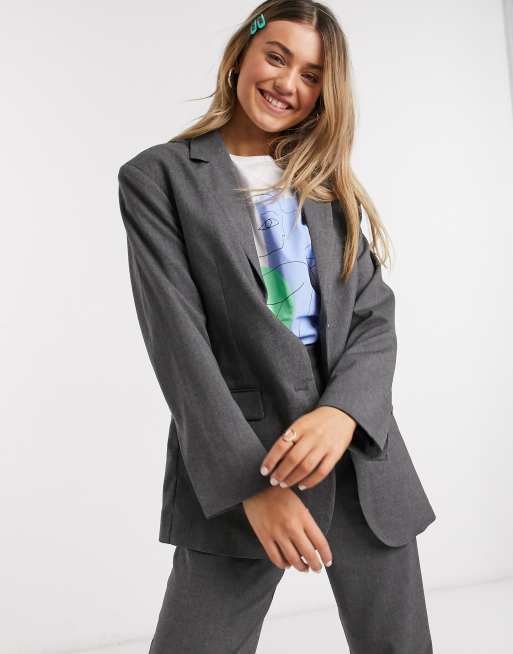 What are some cute outfits you love to wear? Are there any looks you take from summer and turn into winter outfits? Let us know in the comments below, and don't forget to share with your friends.
Kayla Eaton
Currently residing in New England, Kayla Eaton focuses on writing about her local area. Her favorite writing niches are in sustainability, clean beauty, and health. She writes for several online magazines and is a full-time freelance writer. Kayla Eaton wants to share her hometown with you while supporting some of the lesser-known shops and startups in the area. She believes focusing on the environment and the health of her community will create a massive change worldwide.