52 Cute Outfits For Any Look You're Going For
In today's world, whether you're heading to school, running errands, meeting your boyfriend's parents for the first time or hitting the city with your girls on a Friday night, cute outfits are always a must. After all, you always want to be ready for the perfect moment to capture a killer Instagram pic or for when you suddenly run into your crush around town. Showing off our own unique style gives others a sense of who we are and captures our individual personalities. So, we thought it'd be a great idea to round up some of the cutest outfits for a little #ootd inspiration whether you're going business-casual for the day, nailing the street style look or looking for that perfect date night outfit. Here are 52 cute outfits for any look you're going for!
1) Athleisure vibes.
The "athlesiure" look is super popular and trendy right now. This includes wearing gym attire without actually working out and still looking cute and feeling comfy. The best way to nail this look is by pairing cute athletic sneakers with your favorite casual clothes. Oh and leggings, don't forget the leggings! These looks make such cute outfits!
Copy this look:
  
2) I'm preppy and I know it.
Every preppy girl knows what's most important; pearls, plaid and a pretty purse. Preppy looks are best achieved by layering sweaters over collared shirts or adding girly accessories like monogram necklaces and cute totes!
 Copy this look:
3) If you're meeting your boyfriend's parents for the first time.
As if there's not enough anxiety when it comes to meeting his parents, you also have to worry about what to wear. Try not to worry too much, because these cute looks include the perfect staple pieces to look confident, stylish and impressive. A nice fitting pair of jeans (try to keep the rips to a minimum) with a shirt and cardigan are the perfect go-to outfit. Mix in your favorite pair of booties and heels, a good purse and any final accessories that you love!
Copy this look:
  
4) The "I Just rolled out of bed, but i'm still cute" look.
Sometimes we just don't want to try but still want to look cute. Whether you're heading to your 8 a.m. or just don't have it inside you to get dressed Sunday morning after your wild Saturday night, these outfits are perfect for nailing the comfy, casual but cute look. Just throw your hair in messy bun and keep the rest of your outfit simple. Oh, and maybe some shades to hide those Chanel bags under your eyes.

Copy this look:
  
5) All black everything.
Some of us just prefer to wear black…all the time (myself included.) Luckily for us, black on black on black always looks good no matter what pieces you pull together. And you always end up looking like a bad-ass chic. All black outfits can be completely casual or you can dress them up for a night out. Either way, you're going to kill it.
Copy this look:
  
6) The ultimate Street Style look.
If you dig the street style vibe, you'll know that all you need are some high-waisted cut off jeans, anything embroidered, some fishnets and a little bit of attitude. Just make sure you have your personal photographer on hand to capture that perfect candid photo.
Copy this look:
  
7) The perfect date night ensemble.
Picking out a date night outfit can be tricky. The first step is to figure out what you're doing. Next, is to keep the weather in mind and thirdly, how dressed up you should look. A few things that will always work are outfits that are classy with just a little bit of sex appeal like an off-the-shoulder top or a blouse that dips in the middle to keep him guessing!



Copy this look:
  
8) Running errands in style.
You never know who you're going to bump into while you're waiting in line at Walgreen's or at the school bookstore. If you want to look cute while running your errands, opt for a pair of cute sneakers since you'll be doing some walking, your favorite sweater and maybe a trendy ballcap if it's been a few days since your last wash!
Copy this style:
  
9) For a night out with the girls.
Girls' nights out are the best nights. There's nothing quite like 4 girls squeezing into one mirror to get ready while blasting music and trying on each others clothes. If you're looking for the perfect night out outfit, go for something that's a little sexy like a bodycon dress, a lace-up shirt or something with sheer fabric that will highlight that sexy new bralette you bought! Most importantly, make sure you feel comfortable in what you're wearing because nothing says confidence like being comfortable in your own skin!
Copy this look:
  
10) For the girl who loves graphic t's.
The graphic t-shirt style is quickly taking over the fashion scene once again. The classic rock band t-shirts are coming back from the dead, but this time with a twist. Girls are commonly knotting these tops, wearing them as dresses, distressing them or tucking them in for a 90's nostalgic, street-style glam look.
Copy this look:
  
11) T-shirt and jeans kind of girl.
There's nothing wrong with rocking a basic look. Sometime's these end up being the cutest outfits that everyone compliments you on. To nail this look, just grab your favorite basic t-shirt, a cute pair of jeans and a sweater if it's chilly out and you're good to go!
Copy this look:
12) Professional but chic.
Yes, it is possible to dress for an interview, a job or a presentation and still look cute and stylish. The perfect way to dress professional is by sticking to neutral colors and adding statement pieces like a necklace or a pop of color with a well-fitting blazer.
Copy this look:
13) Bringing Back the 90's.
We can all thank the 90's for some of our favorite fashion pieces today including plaid flannels, boyfriend jeans, choker necklaces, and overalls. 90's fashion is definitely coming back with a bang with so many cute outfits! We can even thank this decade for bringing our grandpa's sweaters back in style.
Copy this look:
 
Do you have any other ideas for cute outfits for any look? Share in the comments below!
Featured image source: http://www.justthedesign.com
*This is a sponsored post. All opinions are my own.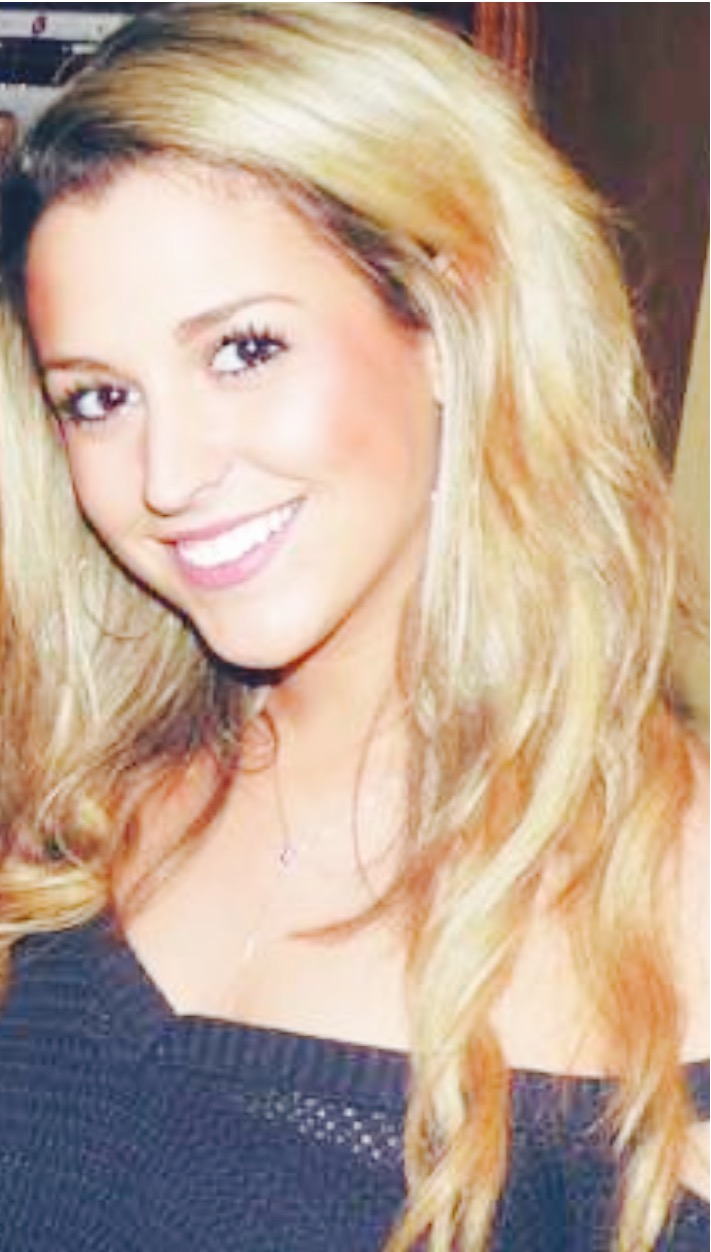 Erin Mahoney
Graduate of Emerson College '15 with B.S. in Multimedia Journalism. Originally from Haverhill, MA. Lover of dogs (and some cats), shoes, hot sauce and depleting my bank account.