35 Cute Music Festival Outfits You Need To Try
It's time to get your festival outfits ready! With the warmer weather comes our favorite music festivals, endless Instagram-worthy pics, amazing artists to jam out to, and most importantly, the putting together of your one-of-a-kind festival look! Whether you're headed off to Coachella, Bonnaroo, Stagecoach, Governor's Ball or any other festival this year, it's time to start planning your outfit. To give you a little inspiration and some awesome ideas, we recreated some of the most amazing festival fashion looks for you to make your own! Below you will find 35 cute music festival outfits that you absolutely need to try this year, have fun!
Crochet Looks
Crocheted outfits are basically a staple piece to have in every girl's closet this year! Casual, chic and totally cute, they're the perfect pieces for a musical festival while you're trying to keep cool under that hot summer sun!
1) Dress up a simple white crochet halter top with a matching choker and a delicate gold bodychain. Don't forget to accessorize with some flash tattoos!
Copy this look:
2) Pairing a crochet top with a bottom of the same color creates an illusion of a matching set and looks amazing topped off with silver chunky statement jewelry.
Copy this look:
3) Our favorite music festival celeb is rocking a crochet crop top with high-waisted shorts for a rather simple yet totally fashionable festival outfit!
Copy this look:
    
Fringe & Tassels
Fringe is totally taking off this year! Anything you can think of from jackets to crop tops to shorts and shoes, this bohemian 70s inspired vibe is perfect for dancing the night away at your next festival.
4) If you're stuck in colder weather, top off your festival outfit with an amazing fringe sleeve jacket and fringe purse! Basically, the more fringe, the better.
Copy this look:
5) I think it's safe to say fringe cardigans and gladiator sandals go hand in hand for the perfect festival fashion vibe.
copy this look:
6) Adding a fringe belt to your outfit is all you need to make it pop! You can easily add this to any look to instantly vamp it up, and you'll be festival ready in no time.
copy this look:
7) Adding just a little bit of fringe is enough to pull your look together! This cute denim vest is accompanied by a bandana around the neck and black fringe shorts…oh, and a big slice of watermelon!
copy this look:
The Right Accessories
We all know that no festival outfit is complete without the right accessories. One of the best parts about going to festivals like Coachella, Bonnaroo and Stagecoach is deciding what jewelry and additional accessories you're going to wear to pull the whole look together! Pura Vida Bracelets has some of the cutest bracelets, rings, and necklaces that are perfect for stacking and giving you that festival vibe. They have so many colorful options perfect for any outfit you want to accessorize!
*You can also use the code SRATE30 to get 30% off your Pura Vida Bracelets purchase!
Bralettes
The great thing about bralettes is that they can be an outfit all on their own! All you need is a super cute bralette paired with high waisted shorts or jeans and you've got one of the cutest festival outfits! Go for bright colors to stand out, and don't forget your sunnies and flash tats.
8) As you can see, the perfect combination is definitely bright florals and bralettes. Find a cute bralette with embroidered flowers and pair it with your shades. Layer some chunky choker necklaces for the ultimate bohemian vibe.
copy this look:
9) Chain bralettes are quickly becoming a thing this year! Silver or gold chain bralettes have that gorgeous metallic touch that makes a statement all on its own. Wear by themselves or pair with a cardigan or t-shirt if you'd like to be a bit more covered.
copy this look:
10) We love these pants! They're super comfy, look amazing on everyone and perfect for music festival outfits! With so many designs and styles to choose from, you're bound to find a pair you love. Pair with a bralette or crop top and you've got yourself a look.
copy this look:
Tie-Dye
I think it's safe to say that tie-dye will never go out of style. And why should it?! This psychedelic pattern comes in endless amounts of colors, patterns and styles and is perfect for your next music festival.
11) Combine your tie-dye print with the lace-up trend and you'll have one of the coolest festival outfits out there.
copy this look:
   

12) Go retro with a rainbow tie-dye print that will definitely make you stand out from the crowd! Wear it as a shawl or cardigan with a colorful crop top or bralette underneath to finish the look!
copy this look:
Fishnet Tights
Fish nets are quickly circulating intro today's street style and festival fashion looks! Chances are, you've seen many celebs rocking this trend, so now it's your turn! Fishnets can be paired with almost any outfit and are perfect for adding that touch of grunge that you're looking for!
13) Rock a pair of fishnets with a distressed t-shirt (that you can also make yourself) and vintage frames for a throwback 90s vibe.
Copy this look:
14) Dress up your basic black outfit with over-the-knee fishnet stockings, a gold waist chain and some bright sunglasses!
Copy this look:
Overalls
Overalls are such an easy and simple piece to work with and to dress up for any music festival! They're super versatile and you can style them any way you want. You can wear both straps or let one strap hang loose for a more casual vibe and to show off that crop top you're rockin' underneath!
15) Take a simple pair of overalls and let your accessories do the work! Go for a bralette or crop top underneath and layer on the body chains and necklaces for a super festival vibe.
Copy this look:
16) Sometimes, simplicity is key. A gorgeous white lace bralette looks amazing with a good tan and a light wash pair of overalls! Top it off with some gold accessories for a little sparkle and shine.
Copy this look:
Bodysuits
It's pretty clear why bodysuits are a go-to for so many girls! They are probably the easiest and most comfortable thing to wear and also the most versatile! No wonder why everyone loves them! Wearing a bodysuit is a perfect way to play with accessories and figure out what look you want to go for. Just add some cut off shorts and you're good to go!
17) A bodysuit that dips low in the center shows just enough skin without going overboard. Emphasize the cut-outs in your bodysuit with bodychains and pendant necklaces to give you that bohemian vibe.
Copy this look:
18) You can't go wrong with this look for any festival! Trendy and totally comfy, you'll be able to last all day in this outfit that's super easy to create!
Copy this look:
19) Let your back do the talking in this outfit! All you need for this cute festival outfit is a strappy backless bodysuit. Add a black wide brim hat to finish off your look and shade you from the harsh rays.
Copy this look:
Waist Chains
Waist chains are one of the hottest accessories in the game right now! Whether gold or silver, they instantly jazz up any outfit and give it that bohemian, festival flare! You'll definitely want one of these for your festival outfits this year.
20) Adding a waist chain to your outfit can instantly transform it into a festival ready outfit!  Add a head scarf and you're favorite pair of shades and you'll be boho glam in no time!
Copy this look:
21) Adding a chunky silver waist belt to your look will immediately draw attention to your outfit and that gorgeous maxi skirt you're wearing!
Copy this look:
22) Another way to wear a waist chain is by wearing it over a flowy dress. This will immediately cinch your waistline giving you that hourglass shape! Not to mention, it looks amazing.
Copy this look:
    
Graphic T-Shirts
There are so many graphic t-shirts out there and so many ways to style them! They are the perfect festival outfit choice because they are not only super comfy, but they're totally trendy as well! Cut up, distressed, bleached, cropped…you name it. You can create a unique look of your own with any graphic t-shirt to ensure that no one will steal your look!
23) You can create one of the most bad ass festival outfits with a simple graphic t-shirt! They have that grunge appeal that can easily be played up with flannel shirts and distressed cut-off shorts for ultimate cool girl style.
Copy this look:
24) For a western vibe, pair your graphic tee with jean shorts, booties, and a wide brim hat to top off the look. A bohemian printed chiffon kimono will also look great with this style!
Copy this look:
   

Statement Pieces
One of the best parts about music festival outfits is that you can play up your accessories so much that they can be the focal point of your outfit! There are literally no limits when it comes to accessories, so layer those chunky necklaces and bracelets, rock those vintage sunglasses and wear those head wraps like a boss. Everyone will be complimenting your style.
25) Combining multiple accessories like chunky statement necklaces, western buckle belts, your Ray Bans and face jewelry can actually create an amazing outfit!
Copy this look:
26) These vintage style sunglasses are a hot item right now! They're being rocked by all the celebs and also give off that perfect festival fashion vibe. With a throwback 70s style to them, you'll be leading the fashion forward trend at your festival.
Copy this look:
27) If you're going for an earthy, natural look, try adding a head wrap to your outfit! Throw some braids in your hair and pull it back to give off that "I just woke up , but still look flawless" look!
Copy this look:
Two Piece Outfits
There's nothing better than waking up in the morning, knowing you're wearing a two piece outfit that day. They require the least amount of effort but somehow, always manage to look the cutest! Just add your favorite accessories and you're done!
28) A flowy floral set with bell sleeves is perfect for festival fashion! This adorable bohemian print looks amazing all on its own, the only thing you'll need are your shoes and your smile!
Copy this look:
29) Another adorable two piece set! Wear a fitted crop top with flowy shorts to balance it out and just add finishing accessories! This red set looks so cute with a tan fringe purse.
Copy this look:
Sheer Fabrics
Anything sheer is so hot this season. Whether you're doing a bodysuit, crop top, flowy shirt or dress, this look is so cute! Sheer fabrics are great for layering and showing off those cute bralettes underneath!
30) This white sheer tunic is the perfect shirt/dress combo. All you need is a bralette and a pair of denim cut-offs underneath!
Copy this look:
31) Whats better than sheer fabric and lace-up combined? Umm..nothing! Go all black with a matching hat and add a pop of color with red lips for a sexy twist!
Copy this look:
32) The sheer bodysuit and bralette never fails. This cool fishnet style bodysuit is definitely festival fashion appropriate. Make the look your own by adding a bandana and your favorite pair of sneakers to keep it casual!
Copy this look:
Bohemian Prints
Paisley prints and fun patterns will forever be a top choice for all of those rocking their festival outfits! These prints always give off free-spirited, happy vibes to anyone who's wearing them, hence why they're so perfect for music festivals!
33) An off-the-shoulder top and boho patterned high-waisted shorts is a great outfit choice! Mixing a solid color on top with a print on the bottom and adding accessories is an easy look to put together, but there's also nothing wrong with mixing and matching patterns!
Copy this look:
34) Vanessa is back at it again! And, this time with a gorgeous bohemian printed romper. Copy her style by adding a wide brim fedora, some bright red shades and tons of bracelets!
Copy this look:
35) These belly dancing inspired tops are so fun and trendy! They come in so many colors and go hand-in-hand with that festival look you're going for. Shake and dance the night away in one of these amazing tops that can double as a scarf or skirt!
Copy this look:
Do you have any other fun ideas for festival outfits? Share your festival outfits in the comments below!
*This is a sponsored post. All opinions are my own.
Featured Image Source: http://thefashiontag.com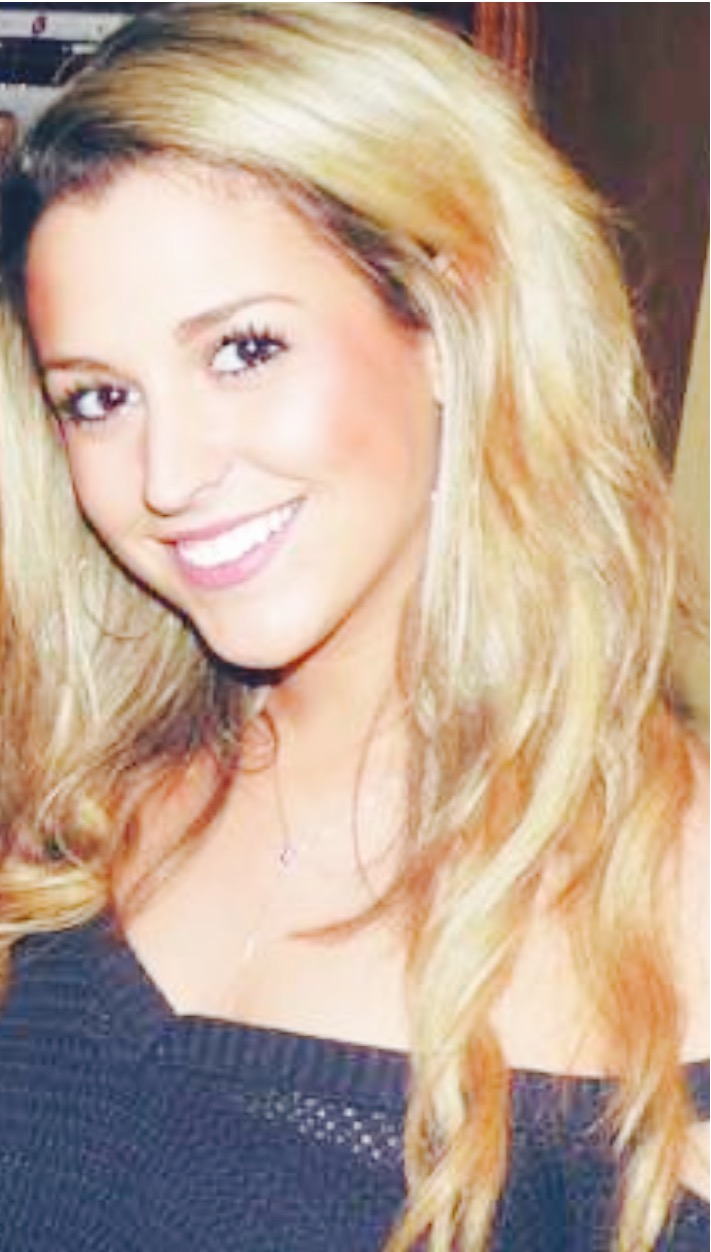 Erin Mahoney
Graduate of Emerson College '15 with B.S. in Multimedia Journalism. Originally from Haverhill, MA. Lover of dogs (and some cats), shoes, hot sauce and depleting my bank account.