15 Cute Holiday Decorations To Light Up Your Dorm Room
When it's that time of year, holiday decorations can really pull a room together and spread more love and joy. Dorm rooms are no different, whether you're staying behind for the holidays or just preparing for them. Although you have a rather smaller space to work with, the possibilities of tricking out your dorm are endless. Here are 15-holiday decoration ideas to give your dorm room that extra sparkle, and maybe help spread more holiday cheer.
1. Fairy Lights
First up, to give your dorm room that same sparkle you would get from a Christmas tree… On top of that, there are several different ways that they can be hung for the holidays. They could simply be hung around the entirety of your room to amplify the general feel. Or, you could hang them to look like part of a mural, if not its own. They could just as easily be hung like a lit-up Christmas tree or part of the leash for Santa's reindeer.
Copy this look:
2. Tiny Christmas tree
Speaking realistically, no college student wants to spend hundreds, if not thousands, on holiday decorations that are only going to be seen once. And they certainly don't have room for a humungous tree in their tiny square space. But, if you still want to add that glitz, you can never go wrong with a miniature Christmas tree.
Copy this look:
3. Christmas Movie Door
One thing that's just as wonderful as the holiday decorations being put up is the many holiday movies that come with and are especially fun to watch during the festive season. Classics such as The Grinch, Elf, A Christmas Story, and even Nightmare Before Christmas make for awesome holiday decorations on their own. To save the space needed for studying and snoozing, the door facing the hallway would make the perfect canvas to give your room that nostalgia that is the holidays.
Copy this look:
4. Wall of Snowflakes
When one thinks of the holiday seasons, one of the first things that may come to mind is the snowfall that may or may not come with it (depending on where they reside). So, naturally, snowflakes make a bomb decoration. What they're made of is totally up to you; wooden, paper or plastic. And if you don't have enough room on your walls, they would also make wonderful window decorations.
Copy this look:
5. DIY Winter Wonderland
If the location you're studying in doesn't have snowfall even on the holidays, why not create your own little winter wonderland? All you need is some fake snow and everything that you would depict a winter wonderland. The way the snow glistens on the trees, the way it covers the ground in a thick white blanket, why wouldn't you want to enjoy it from your own dorm room?
Copy this look:
6. Throw Pillows
In terms of dorm décor, changing up your bedding a little bit is a good direction to head into, especially if the size of your room prevents you from decorating more elaborately. And, whether it's one throw pillow, two, or seven, make sure it doesn't clash too much with the color scheme you gave your room. But, really any design similar to the color scheme holiday decorations provide would go just as well with it.
Copy this look:
7. Blankets
If you still need a cozier factor added to the mix, that's nothing a warm blanket can't solve. Similar to throw pillows, any patter associated with the holiday color schemes would go just as well with the other holiday decorations you choose to put up.
Copy this look:
8.Wreath/Garland
Probably one of the most iconic door holiday decorations there is, it's also super easy to hang up. It's perfect if you prefer not to step around even a miniature Christmas tree. It'll compliment not only the room, or the door, but the fairy lights you could also hang on or around it. And, if you want to get really creative, you could even create your own wreath out of red Solo Cups!
Copy this look:
9. Elf stuck in the wreath
Of course, you can never go wrong combining festivity with comedy to give your holiday decorations that same flare. Especially if you want to fool your neighbors or any new people who may be visiting. It actually looks like someone went straight through your bedroom door! Using a simple plush tree ornament, you can easily tie the string that comes with it on the same hook you would hang the wreath from the door.
Copy this look:
10. Santa Claus Door
Perhaps the face of the Christmas holiday, this décor idea can be either a DIY project, or you can get a simple vinyl poster with the jolly good man with the big belly. Don't forget to leave out the milk and cookies!
Copy this look:
See Also
11. Christmas tree door
If you really don't want to use too much effort making your door look pretty, take a look at this hack. Simply hang it on your door and bam! You're sitting under fir next to a fireplace on Christmas morning. Maybe even tape fake presents to the door to make it seem more real.
Copy this look:
12. Ornaments
While holiday ornaments are used to make a tree sparkle, there's no saying it can't brighten up the room. And there's definitely more than one way to do it. You can hang a bunch from a long string on your window or hang them on hung up fairy lights.
Copy this look:
13. Stockings over the fireplace door
This is a good option if there's really not much room to work within the actual dorm room. And it's a sure win if the dorm is doing any holiday door competition. You can make your own stockings, or use real ones for the effect, and make the rest of the chimney and Yule log your own, whether it's more classic or more modern.
Copy this look: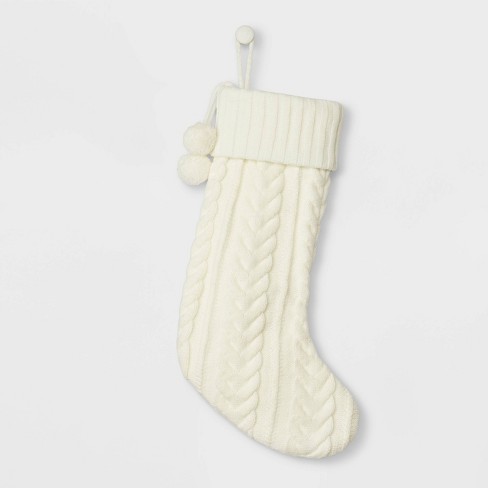 15. DIY Snow Globe
It's amazing how much joy a glass bubble filled with water with a little scene inside it can fill a room. But why buy one for probably more than you're wanting to spend, when you can just make one yourself. It can be wet or dry, whichever you prefer, and use any kind of material you want to make the scene you feel will come the most alive. And, you can't go wrong with fake snow.
Copy this look:
15. Sticky note Christmas tree
Who said school supplies had to just be used for studying and taking notes? It's super simple f you're looking to save a little more money on decorations that are the simplest to apply, and you add on to it as much, or as little, as you want. Maybe change up the color scheme a little bit with the design of the tree. Or, if you're wanting to look to inspire yourself more, write a positive message, or two, on some of the sticky notes.
Copy this look:
Do these holiday decorations express the love you have for the festive season? Leave a comment below! Happy Holidays!
Feature Image Source: https://christmas-ide4s.blogspot.com/2015/10/christmas-lights-dorm-room.html