21 Cute Dorm Rooms We're Obsessing Over
With the new school year approaching comes the mad dash to find the perfect dorm room decor and accessories to spruce up an empty space. Nailing your aesthetic and vibe is absolutely essential for a dorm room that feels just like home. If you're brainstorming what your ideal dorm room will look like, we're here to help. Below you'll find 10 cute dorm rooms to give you instant dorm #inspo. These dorm room ideas are filled with chic and trendy decor that you can get for your own dorm to make your space unique to you!
1) Add A Pop Of Color
A great way to keep your dorm room looking chic and trendy is by sticking to mostly one color (white is chic AF) and adding a pop of color! Bright green is trending this year and the perfect accompaniment to green is greenery! So add some plants, real or artificial, and you'll be living in paradise.
Copy this look:
2) Floral Heaven
If you find that your room is rather plain, a great way to dress it up is with floral decor! Whether you DIY your floral accents or buy some, they will instantly brighten up your room and put a smile on your face! Floral finishes are essential for cute dorm rooms!
Copy this look:
3) Garden Party
I'm loving the removable wallpaper on this wall (just make sure you buy some that's easy to peel off and won't ruin walls!) By adding the wallpaper to one side of your dorm, you're instantly making your space appear bigger with an accent wall.
Copy this look:
4) Celestial Accents
There's something about adding warm lighting, stars, dream catchers and other celestial decor to a room that makes it feel so inviting and relaxing. Keep your tones neutral and add some boho elements for the ultimate cool-girl vibe.
Copy this look:
5) Mellow Yellow
If you haven already gotten on the yellow bandwagon yet this year, prepare to. Bright, "buttery" yellow is in this year. From florals to stripes to polka dots…it's hard to go wrong with this cheery color.
Copy this look:
6) Mix And Match
Can't decide on a certain aesthetic? That's okay – just combine them all! As long as you stay in the same color scheme, your contrasting prints and patterns will fall perfectly into place.
Copy this look:
7) Chic and Dreamy
Shades of lavender are the perfect colors for decorating your dorm. Lavender is not only aesthetically pleasing, it gives off a very relaxed vibe to make sure you're always comfy in your own space.
Copy this look:
8) Modern Vintage
Combine vintage elements of your dorm with more modern accents and it will look amazing. The rustic wooden pieces mixed with orange velvet and tassels make your space unique. And the quotes add the perfect modernized touch.
Copy this look:
9) The All Grown Up Girly Girl
So you may still be in love with pink, and that's okay! Just swap out your Barbie and hot pinks with more neutral, softer pinks. Greys, golds, black and whites are the perfect accompaniment to a soft pink.
Copy this look:
10) The Organized Chaos
Sometimes using things you already have is a great way of decorating your dorm, especially when it comes to your walls. If you have old pamphlets, cards, posters, artwork…anything really….just paste it to your wall and the collage will come together to create a one-of-a-kind room incapable of being copied by anyone!
Copy this look:
11) Sun Babe
Perfect for a girl who loves her sandy hair and sun bathing! If you want to brighten your drab dorm room, go for oranges, yellows and tans which will not only liven up your space but remind you of summertime too!
Copy this look:
12) Sunflowers And Sapphire
Two colors that unexpectedly looks gorgeous together are yellow and blue! Find a cute printed duvet that incorporates both colors and add the finishing touches with your decor.
Copy this look:
13) The Palm Leaf Trend
Palm leaves this year are IN. Whether it's on throw pillows, a throw blanket, a tapestry or the actual plant, this pattern will instantly brighten any room. (All while transforming it into a tropical oasis.) Mixing your palm leaf prints with a contrast color like baby pink will add dimension to your room as well!
Copy this look:
14) Play With Prints
Boho, floral, tropical – you name it. As long as you stick within the same color scheme, no amount of prints and patterns is too many when it comes to cute dorm rooms! Give your room a more cozy atmosphere with string lights.
Copy this look:
15) The Monogram Queen
A cute way to decorate your dorm room is by adding your monogrammed initials! This is such a cute look for any dorm and is the perfect centerpiece for going above your bed.
Copy this look:
16. Pink Paradise
It's true what they say, there's no such thing as too much pink! If you're planning on creating a pink dorm room theme, the best accent colors that always look #fire are golds, silvers and whites!
Copy this look:
17) The More Pillows, The Better
Who isn't a fan of a good throw pillow?! If you can't decide on just a few, grab a bunch! They'll transform your space into a posh oasis. There's nothing like coming back from your last class of the day and tossing yourself into a pile of pillows. So go ahead, get the pillows.
Copy this look:
18) The DIY Wall Collage
Not a fan of tapestries? Don't panic – because you can easily take any old photographs, magazine clippings or wall prints you've had lying around and create a wall collage with them! Finish off the look with cute string lights and maybe even some plants!
Copy this look:
19) Let Your Tapestry Do The Talking
One of the easiest and cheapest ways to decorate an entire wall is by simply covering it with a tapestry! Let it be the centerpiece of your room by first choosing your tapestry and deciding on your color scheme after.
Copy this look:
20) Relaxing Neutrals
Sometimes, you don't need a boatload of vibrant colors and prints to dress up a dorm room. If you have more of a relaxed vibe and a calmer personality, coming home to a soft and peaceful space is what you need! And don't worry, all neutrals go together so it's impossible not to look good.
Copy this look:
21) Wordly Vibes
If you've got a case of wanderlust or just love everything about this earth, this is the perfect room for you! A black and white world map tapestry will look awesome  with any other colors and you'll get a chance to cover up an entire ugly door room wall!
Copy this look:
Which one of these cute dorm rooms is your favorite? Let us know which one you love down below! And if you see anything you love that you can't find online, just leave a comment and we can find it for you!
featured image source: pinterest.com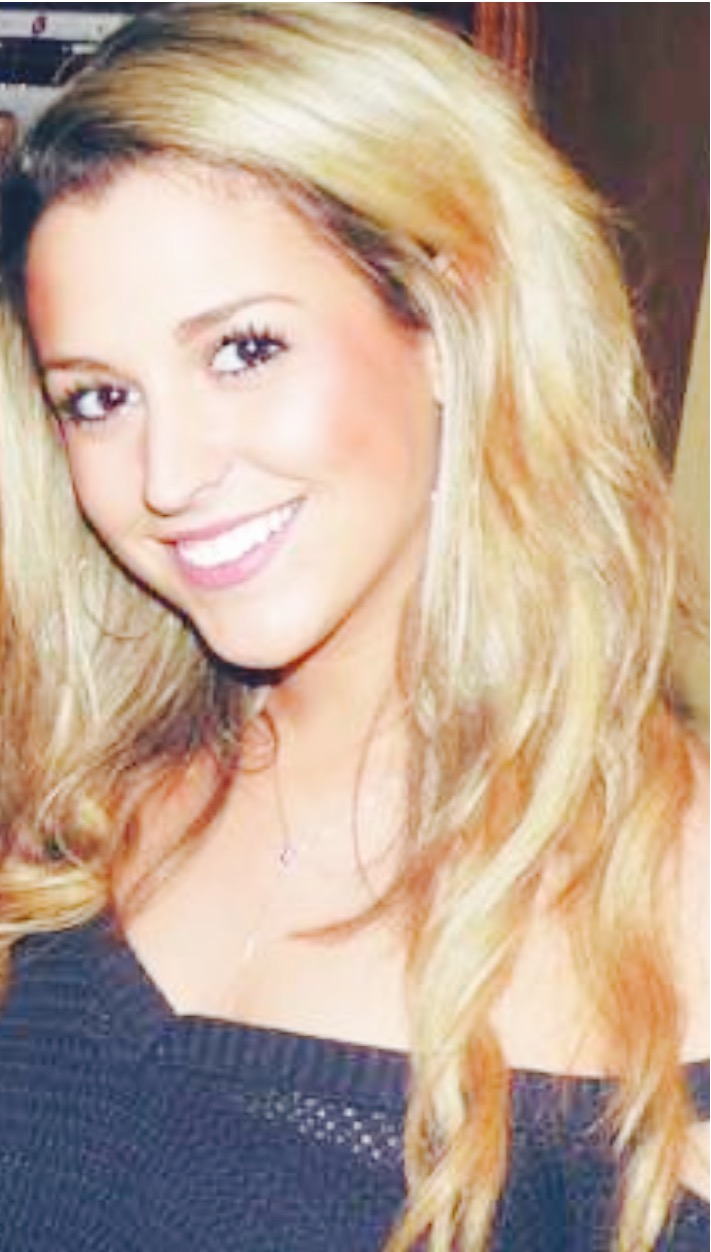 Erin Mahoney
Graduate of Emerson College '15 with B.S. in Multimedia Journalism. Originally from Haverhill, MA. Lover of dogs (and some cats), shoes, hot sauce and depleting my bank account.