25 Cute Crop Tops For Any Body Type
Despite the decade, the tried and true crop top shirt has remained a staple piece in many girls' wardrobes every year. From 70's inspired boho crop tops and 90's cut off t-shirt crops to the widely popular choker crop tops of today's world, cute crop tops just seem to make their way to the top of the fashion chain each year. And the best part about these tops is that it is possible to wear them with any body type and with a variety of outfits because they are just that versatile. So to give you some inspiration, below are 25 cute crop tops that can look good on anyone!
1) The knotted t-shirt.
This cute crop top is a spin off from your average basic t-shirt. Knotted in the middle to instantly cinch any girl's waist, this look pairs well with high waisted jeans or shorts!
2) Try a bustier crop top.
A bustier crop top is perfect for defining your curves and giving you a lifted look. Whether you want to play up this sexy top for a night out or save the delicate lace for a day look with sandals and shorts, it's guaranteed to look killer on anyone!
3) Bohemian vibes.
Stay chill and relaxed with this boho chic halter crop top. This top is perfect for hot summer days and always looks amazing with high waisted shorts!
4) The front knot.
The off-the-shoulder look is so hot right now! These cute crop tops with a tie in the front are super contemporary and perfect for the fashion-forward chick.
5) Strappy details.
Show off your curves with this sexy little number! Perfect for a night out with the girls or a hot date with your boo! Looks amazing with high waisted black or blue jeans.
6) Add a flannel.
If you wanted to keep a bit more covered, top off your crop top with a cute flannel. That way you can keep it on if it's cooler out or tie it around your waist if it's warm out!
7) Lace.
Girly, chic and always beautiful, lace never goes out of style. Pair a lace embroidered crop top with jeans to keep it casual or with a high waisted skirt for a special occasion!
8) Pair it with a high waisted skirt.
Take a mock neck crop top and add a high waisted skirt to it for a feminine look that's also sophisticated enough for a coffee date or dinner!
9) Go vintage.
Show off your street style with a vintage inspired crop top. You might not be Bella Hadid but that doesn't mean you can't look just as cool as she can. Throw on some leggings or jeans and sneakers and you've mastered the street style look.
10) Tie Dye.
If you love the tie dye print, incorporate it into your wardrobe with a tie dye crop top! These tops are perfect for the summer and look so cute when paired with high waisted denim cut offs!
11) Keep it sporty.
If you're an athletic chick or just like to rock the athleisure style, go for a cropped sweatshirt. Pair it with some sweats for a lazy day-chic look or jeans and sneakers for a comfy-cute everyday look.
12) Show some skin with cutouts.
This cut out crop top is perfect for showing a little extra skin! Cut outs are trending hard right now so why not combine them with a crop top for a look that's right on point with what's in style?
13) Wear it under overalls.
In addition to the crop top, overalls have managed to make a super huge comeback from the popular 90's style. For a cute, effortless look throw on a crop top under your overalls.
14) Go bohemian with a kimono.
Take your crop top to the next level with this 70's inspired look. All you need is a pair of flared jeans and a cute kimono cardigan!
15) Ruched.
You may be thinking ruched tops are for little girls, but just like many other styles on this list, the ruched tops are coming right back in style. Go for an off-the-shoulder crop top and you'll be perfectly in line with the current trends!
16) With Sleeves.
It's still totally acceptable to rock crop tops in the colder months! Just add sleeves! Long-sleeved crop tops are perfect for a night out with some high waisted jeans.
17) Ruffles and a maxi skirt.
Ruffles are more in style now than they have ever been! Take advantage of the ruffle craze with these cute crop tops which look amazing with long maxi skirts for an effortlessly chic look.
18) Sheer Vibes.
The sheer print is so in right now. These sheer black crop tops look amazing when paired with a cute black bralette underneath or all on their own! These tops can easily transform into a sexy outfit for a hot night out.
19) The sweater crop top.
Rock a sweater crop top in the winter to stay warm and fashionable! Pair it with a skirt and tights for a girly look or add a scarf if it's super chilly out!
20) With a cardigan.
This is probably the easiest look to recreate since all you need is a crop top and a cardigan. This look is great for spring and summer and shows just enough skin in all the right places!
21) Leather.
Lace-up tops are having a moment. For an ultra sexy look, go for a leather lace-up top and no one will be able to keep their eyes off you!
22) The side tie.
The side tie crop top is a great option for girls with smaller busts. If you're looking to show just a little bit of skin (or side boob) try one of these super cute crop tops!
23) Add words.
Let your crop top do the speaking for you! Perfect for a chick with a little bit of attitude or one who just wants to get her message across without opening her mouth.
24) Crochet Cutie
Crocheted tops are perfect for giving off that bohemian chic vibe! If you have an upcoming music festival or are spending the day at the beach, these cute crop tops are a must-have!
25) The caged crop top.
Caged bustier tops are perfect for emphasizing all your curves with a little extra pizzaz for a look that will work for anyone!
Do you have any other favorite cute crop tops that should be on this list? Share in the comments below!
*This is a sponsored post. All opinions are my own.
Featured Image Source: http://www.wlnls.com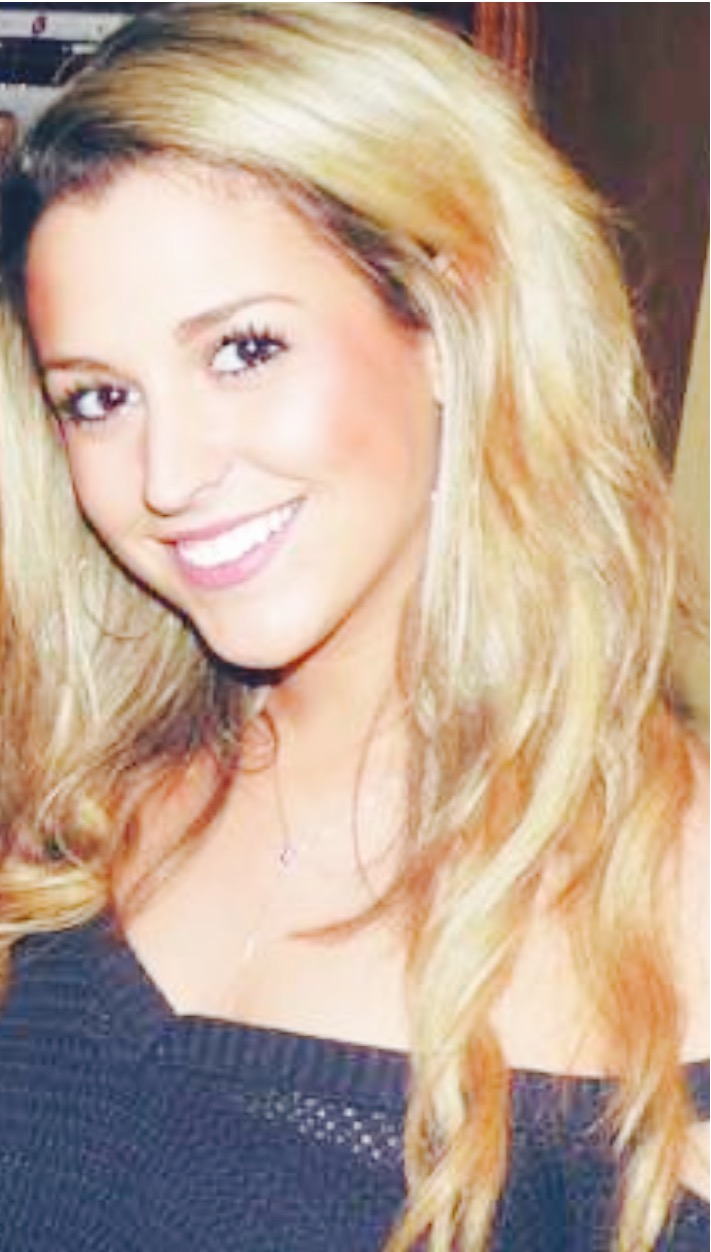 Erin Mahoney
Graduate of Emerson College '15 with B.S. in Multimedia Journalism. Originally from Haverhill, MA. Lover of dogs (and some cats), shoes, hot sauce and depleting my bank account.