10 Creative Secret Santa Gifts That You Can Give Your Friends
Secret Santa doesn't have to be as much of a burden as some make it out to be. Don't overthink it! Have fun with it – and make sure that whatever you end up deciding to do is something that stems from your heart. Consequently, that's easier said than done – especially when you're a bit of a perfectionist. But if you still find yourself stuck then check out these 10 creative secret Santa gifts that you can give to your friends for inspiration.
1. Give Them A Collage Of Memorable Photos. 
There's no better way to show your friends you care than to gift-wrap all the picture-perfect memories that you've shared with them. This also makes the gift that much more memorable – by making it into something that they definitely won't forget. Not only that, but you'll find that they'll be surprised and overjoyed that they got you as their secret Santa. 
2. Decorate A Bottle Of Their Favorite Wine. 
The best thing about this is that you can customize the outside of the wine bottle – by personalizing it to fit the person that you're giving it to. I have a friend who got me a hand-painted wine glass one Christmas – and now I can't help but to cherish it every year after – because she'd put so much thought into it; the same will go for your friend when gifting them something that's from the heart. 
3. Give Them A Good Book To Read – Or A Journal. 
This is perfect if you have friends who enjoy reading – and even better if you happen to know their favorite genre. Not only that but remembering such small details shows that friend that you care enough about them to pay attention. As for the journal set, this is great for those who take a lot of notes, work in an office-like environment, or simply enjoy writing; you can even write them a note on the inside cover – or first page. 
4. Give Them A Portable Hot Sauce Keychain. 
Okay now, this is a gift that I would secret Santa myself for because – let's be honest – this is not only inexpensive but realistic. In fact, your friend will more than likely ditch their keychain hand sanitizer – in favor of this. Then if they ever find themselves in a situation where there is no seasoning in sight – Jesus, fix it! – then they can sneak their hot sauce in their purse to spicin' up their plate. 
5. Give Them A Movie Night Bundle. 
Here's something that you would not only be giving them – but something that the both of you could share in together. First, you'd buy them a couple of classic Christmas movies – that you know they'd like – to add to their movie collection; then you'd put together a snack pack with some of their favorite candies – and popcorn – so that they can have their own movie night right from their home. This is especially perfect for all your friends who are movie lovers.
6. Give Them A Miniature Christmas Tree. 
Consider getting them a desk size – miniature – Christmas tree; and buying a couple of ornaments that would be meaningful to them. Don't be afraid to get creative; for example, if they like Snoopy – then try and see if you can find them a Snoopy ornament. In fact, the more personal you get – when putting their little tree together – the more you'll warm their heart. You can even make a tradition of it by adding one friendship ornament each year till their tree is full; then they can have something new and exciting to look forward to – as well as cherish.
7. Give Them A Homemade Christmas Pillow. 
This one is great for those who are good with sewing, patchwork, DIYs, and so on; all that you have to do is get a plain throw pillow – and decorate it to fit the holiday season. But before you begin don't forget to pick what color background that you want; one of the best shades to choose would be tan/beige because then the Christmas colors that you place on top will pop a whole lot more. All in all, don't be afraid to get too festive. 
8. Give Them A Mobile Lens Kit Keychain. 
This is perfect for any – or all – of your photographer friends, as it helps them to take better pictures while on the go. Then if they find themselves somewhere where they don't have their camera – they can pull out these emergency lenses and think of you. In fact, they will be glad that you thought of them in such a way – and went as far as to give them a gift related to their passion. If anything this shows that you are there to support them – and got their back.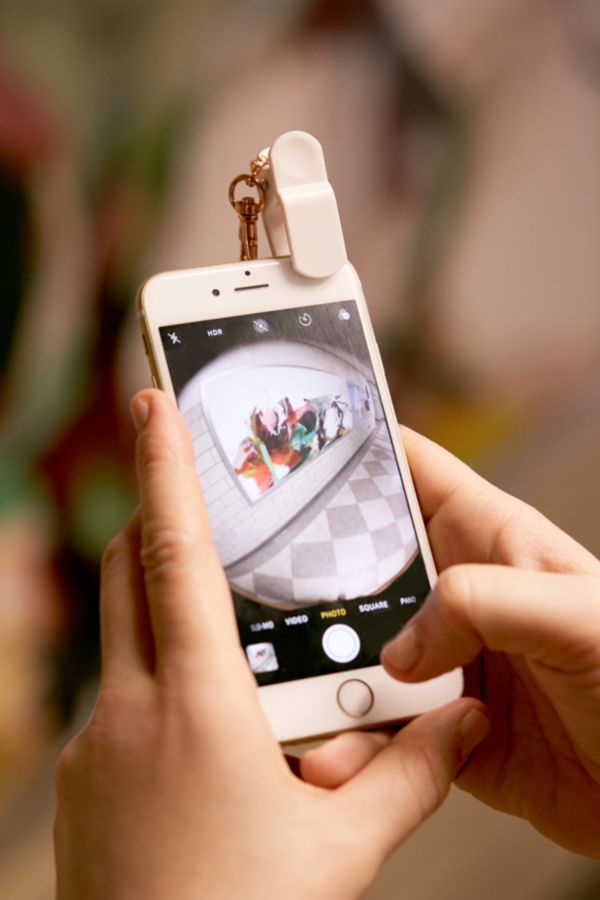 9. Give Them A Candle Of Their Favorite Scent.
If your friend has unknowingly verbalized to you how they like a certain smell – then don't miss the opportunity to take advantage of such. After all, there's a candle out there for everyone – and my favorite scent just happens to be sweetpea. But even if your friend says they like the smell of pumpkin spice don't let that limit you – cause as I said before there's a candle for everything – even chocolate cake. 
10. Give Your Friend A Hat, Scarf, Socks, Or All Of The Above. 
Anything fuzzy is the rule when it comes to Christmas and as much as we may have disliked getting socks – instead of toys – throughout our childhood, we sure appreciate them now. I guess it's all a part of growing up – when you wish you hadn't taken for granted the sock days as a 4th grader. In other words, do your friend a favor and get them something that will keep them warm during the winter months; their shivering body will appreciate it.
We hope that these 10 creative secret Santa gifts help you when it comes time to decide on the perfect present to give to your friend. Don't forget to share – and let us know your own secret Santa experience(s) – in the comments below! 
Featured Image Source: https://www.pexels.com/photo/woman-in-gray-cardigan-giving-white-gift-box-1261373/
Whitney Crinklaw
Whitney is a senior at Missouri State University - majoring in English/Creative Writing and minoring in Journalism. In her free time she enjoys freelance writing - and creating content for her blog. She writes to encourage/uplift others - and hopes to one day have her own magazine column.