Classic Outfits Every Wardrobe Needs
If you're cycling through clothes every season and buying a new shirt every month because it feels like nothing looks good, I've come up with classic items your closet needs. My mom loves to shop, and I love new clothes too, but it's important to limit yourself and have staple items in your closet so you have classic outfits that fit well and you feel good in. I've come up with a few outfits I think every closet needs, so let's just jump right into it!
White T-Shirt And Dark Jeans
To me, this is the most classic look in America. A nice fitting white t-shirt with jeans (that don't have to be dark, but I like the look of white with dark) is something everybody needs in their closet. They don't have to rock it every day or every casual Friday, but I think it's essential to your wardrobe because it's appropriate for every casual occasion. First date with someone online? This is a great outfit, especially if you two are going to grab coffee and chat. A friend invited you to grab drinks last minute? Throw this on without any worry and you are good to go. It's versatile and great for casual occasions.
One thing I stress about this outfit and all the other outfits on this list is to make sure they fit you properly. I know that sounds obvious, but finding jeans that properly fit you is so important to make your outfit look good. The same thing goes for shirts. Don't get something that it baggy in certain parts, but fine in others, get something that fits nicely on every part of your body, not just the main parts. You will look more put together and it will feel better on you as well.
Get the combo below:
Solid Colored Blouse And Medium Wash Jeans
The color of your jeans in all of these outfits does not need to match what I say, but I wanted to include multiple jean washes so that your wardrobe included them. You can definitely mix and match the jean washes with each top, or you can exclude certain washes, but I think having different jean washes is essential to mixing and matching your wardrobe up without having a stuffed closet.
A blouse in any color is an essential part of your wardrobe in my opinion, because it can be worn in professional situations but can also be worn on a dinner date or a night out with friends. You can wear it in many different situations and it looks good. You can tuck it all the way in for a more professional and put-together look, or tuck in the front for a relaxed look that shows off just enough of your figure to make it sexy or leave it all untucked for a casual look. Play with the blouse each time you wear it and mix and match the style you're going for.
I personally don't like medium or light wash jeans because my thighs are huge and they make them look even bigger, but I do own a pair of each wash to mix and match my outfits. I've asked friends if they look big in the jeans, and they tell me no, so I just need to get over my own thoughts, but I still prefer dark wash jeans. Just having one pair of each wash will open up your outfits to so many more options and is a great way to spice up your wardrobe with only a few items in it.
Get the pair below:
A Dress Or Suit For Any Occasion
Everyone needs a classic dress or suit to wear to the company party or for that date where you're going to a fancy dinner and dancing. The style and print don't necessarily matter, although if you want to be able to wear it to work events and date nights, I would stick to solid colors or classic patterns like stripes or chevron. The important thing is to find something that fits you properly. One that drapes or hugs your body, but doesn't consume your body or make you look like a sausage. Both of those are definitely looking you can get with dresses or suits, but for one that can be used in multiple situations shouldn't fit you that way. You should feel comfortable moving n any position in the dress or suit and you shouldn't constantly be moving or adjusting it.
Shop the look: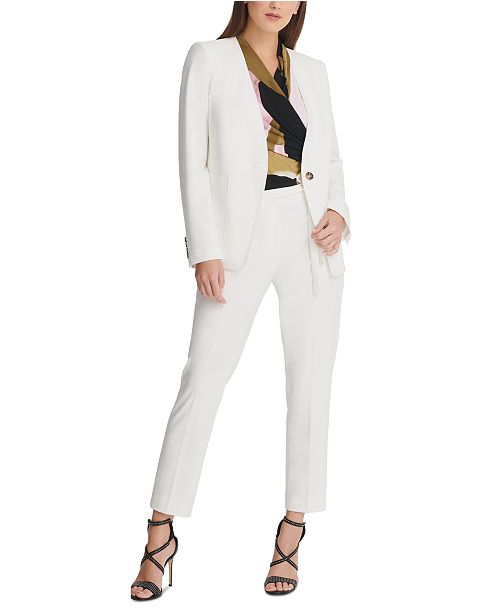 Plain V-Neck Black Sweater And Light Jeans
This look is my personal favorite because I love sweaters, solid colors, and layers. The sweater will keep you warm during the fall and winter months and is appropriate for the seasons, but can also be worn with a tank underneath in the spring or on summer evenings for a cute look, depending on where you live and what the temperature is like.
I think this is essential for any closet because black is a neutral color (you can use any color that goes with your skin tone, but black is great because it goes with everything) and having a sweater that looks cute and fits you nicely is an easy thing to throw on.
Light wash jeans are great for every wardrobe because they look great and provide contrast if your tops are dark. To me, they're also great during summer and springtime and you can pair them with tanks and thin cardigans for a cute and casual summer look. This is one of the best classic outfits!
Get the combo below: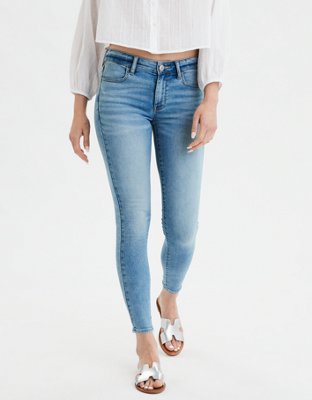 Classic outfits you look and feel good in are things I think everyone needs in their life, and the sooner you establish that, the more comfortable you'll feel and the easier shopping will feel. Let us know in the comments below if you got any of these classic outfits and also what outfits you think every closet needs!
Featured Image Credit: https://www.collegefashion.net/fashion-tips/15-must-have-items-for-a-classic-and-timeless-wardrobe-plus-45-outfit-ideas/