35 Best Christmas Gifts For Your Girlfriend 2019
We've rounded up the best Christmas gifts for your girlfriend for 2019 so you are guaranteed to find the perfect gift for her this holiday season. Whether you are on the hunt for a gift for a new girlfriend or someone you've been spoiling for years, you will find a great gift idea for your girlfriend in our unique and curated list. Our picks will also fit any budget so you are sure to find a gift you can afford. Here are the 35 best Christmas gifts for your girlfriend for 2019.
1. Winc Wine Subscription
We all have that one wine-connoisseur friend. If you know them well enough to answer 6 questions about their taste preferences, then congrats! You have found their perfect holiday gift! The company puts together a few wine options for you and you have the option to customize their wine box! They will love you forever.
Get it here:
2. Le Creuset Enameled Cast Iron Heart Oven to make cooking a little sweeter
This is the cutest heart shaped cast ironed dish ever invented. The perfect Christmas gift for your girlfriend who loves to cook! Show her how much you love her and her cooking this year!
Get it here:
3. Black Zip Around Purse
Looking for an affordable gift option? Have a friend who loves going out almost every night? Get them a cute purse! No one wants to be carrying around a huge bag all night when they're at a club. Show how thoughtful of a friend you are by giving them a gift they are bound to use. And black goes with everything, so they have no excuses!
Get it here: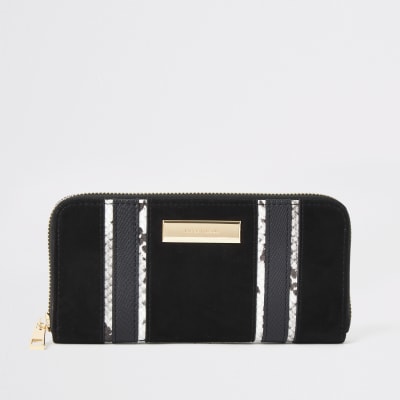 The perfect Christmas gift for badass women! The 100 revolutionary women highlighted in this book changed the rules and challenged their time. Show your girlfriend how badass you think she is this holiday season with this great read!
Get it here:
Aahhhhh… I bet you can almost smell the store when I say the word "Lush." For that friend who appreciates long, warm baths after working overtime almost every day, get them the "Relax More" Lush gift set! It includes 13 beautiful products ranging from bath bombs, to massage bars, to body lotions. Show them how easy relaxing really can be!
Get it here:
6. UGG Genuine Shearling Slipper or UGG Cozette Genuine Shearling Slipper
This slipper is so cozy, you'll want to keep it all for yourself! But you won't, because you love your friend too much. Genuine Shearling Slipper from UGG might be on the pricier side, but it will surely last them years and they'll think of you every time they slip it on! They will love waking up to this gift on Christmas morning!
Get it here:
7. Le Mini Macaron Maxi Deluxe Gel Manicure Kit
Help your manicure-obsessed friend (we don't blame them) save a few bucks with this Gel Mani Kit from Urban Outfitters! It's packed with everything they need for the perfect gel mani-pedi, including a perfectly compact LED lamp to cure! Gel manicures at home have never been so easy.
Get it here: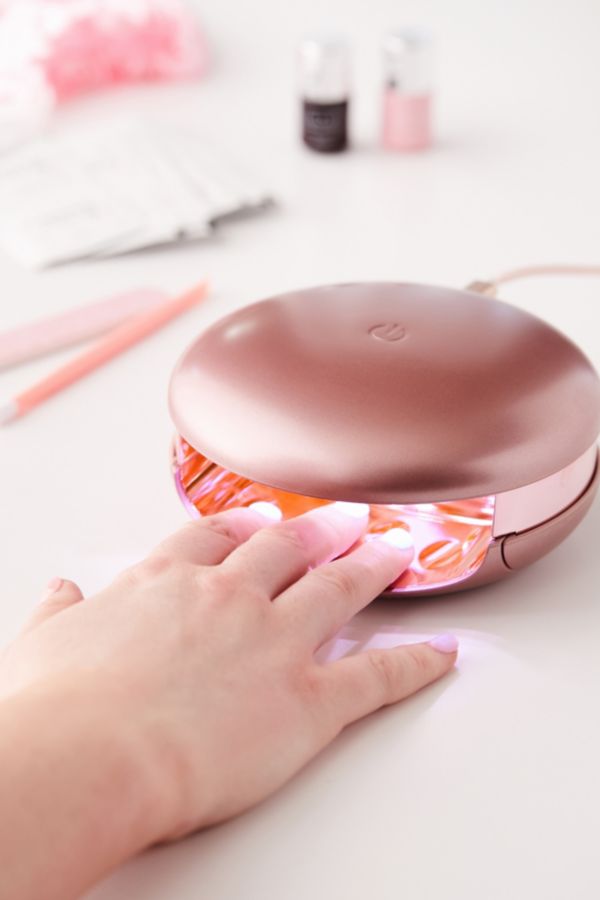 8. FujiFilm SQ20 Instax SQUARE Instant Camera
Polaroids have been all the rage these past few years, and this square instant camera changes things up! The sleek new design and colors (now available in cream and black) are to-die-for! For that photographer friend, get them this fun and compact camera to spice things up and away from the bulky DSLR they carry around!
Get it here:
9. The Refinery29 Money Diaries book
If your girlfriend loves reading the Money Diaries, she will totally dig the new book from Refinery29. One of the trendiest Christmas gifts for your girlfriend in 2019… everyone's talking about it!
Get it here: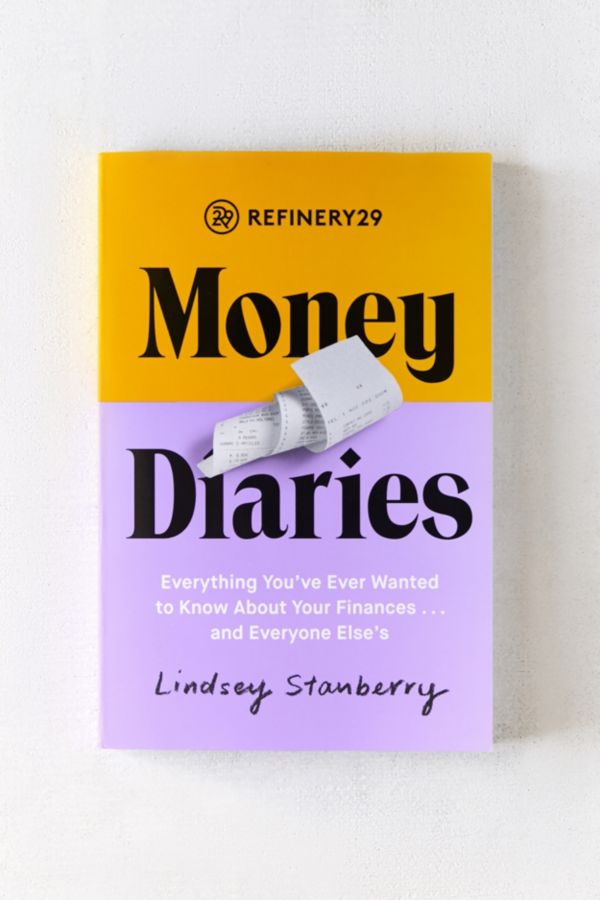 10. A pretty floral watch from Olivia Burton
We love these classy (and oh so dainty) rose gold floral watches from Olivia Burton. This is a classic girlfriend gift, but it never fails!
Get it here:
11. A Venus Et Fleur Bouquet
This gift is pricey but totally worth it because it is one of the most unique gifts for your girlfriend you can find. These roses will last for other a year and look as good as new. If she loves flowers, she will definitely swoon over these.
Get it here:
12. Baies & Roses Carousel Candle Set by Diptyque
Nothing screams fall/winter more than a cozy and warm-scented candle. But I bet you've never seen one like this before; This candle is a limited-edition set, featuring the diptyque carousel, adorned with five lucky tassels that glow and turn in the heat of the flame. It's a candle and a beautiful decorative piece. We're definitely hoping our friends are amazing enough to get us this gift!
Get it here:
13. A Classpass membership
If your girl is into fitness and loves going to classes, Classpass is the perfect Christmas gift for her! She'll be able to access every fitness class a full member has access to so she can book the workouts you want.
Get it here:
14. Edible Gold Lollipops
These edible gold lollipops are totally extra. This is one of the gifts to get your girlfriend for Christmas that she'll love considering they're absolutely delicious and fabulous at the same time!
Get it here:
15. A pretty phone case
What girl doesn't want their phone to be beautifully decked out? A pretty phone case is one of the best Christmas gifts for her that you can guarantee will put a smile on her face! This cute Christmas gift for your girlfriend will have her thinking of you every time she takes her phone out!
Get it here:
16. A Huggable Llama Heating and Cooling pad
You can be sure that this is a Christmas gift your girlfriend is going to love. Cramps can be a total killer, but an adorable heating and cooling llama will help make all that pain go away! This is a thoughtful Christmas gift that she's seriously going to appreciate you for getting her.
Get it here: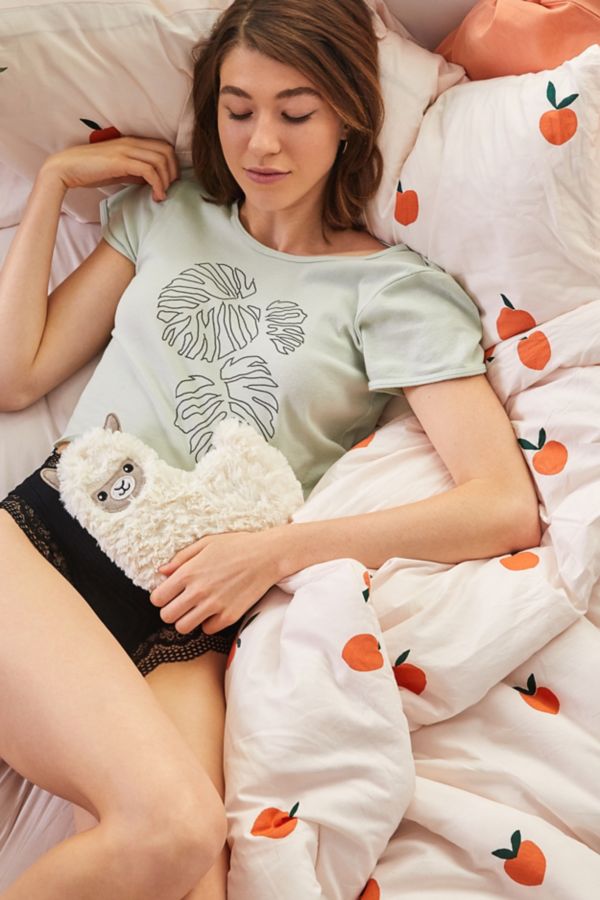 17. Beauty Sleep To Go! Pink Travel SLIP Travel Set
'Tis the season of travel! The holidays are coming up and most people are constantly traveling around, visiting friends and family all over the state—and even all around the world! Give a thoughtful gift this season to a friend that is constantly on-the-go. This beautiful, silky sleep travel set is anti-creasing, anti-bed-head, and anti-aging. Trust us, they will thank you in their sleep.
Get it here:
18. A Bubble Tea Kit to make your own boba
Boba is all the rage right now, and your girlfriend is probably one of the people loving this delicious drink! So, why not get her her own bubble tea kit? This Christmas gift for your girlfriend will let her make her own boba whenever she wants instead of needing to run out and buy some!
Get it here:
19. Wine soaps because that's a bougie gift
Yep. Wine soaps are seriously a thing, and they're going to be the perfect Christmas gift for your girlfriend. After all, what girl doesn't want to soak in a warm bath with wine this chilly holiday season? These soaps will have her loving wine even more than before!
Get it here:
20. One Question a Day Journal
If your girl is creative and loves to write, then getting her a journal for Christmas is a great idea! This unique diary will allow her to ask herself one question a day as a way of tracking her life story. This thoughtful Christmas gift for your girlfriend will show her just how much you care about her creative side!
Get it here: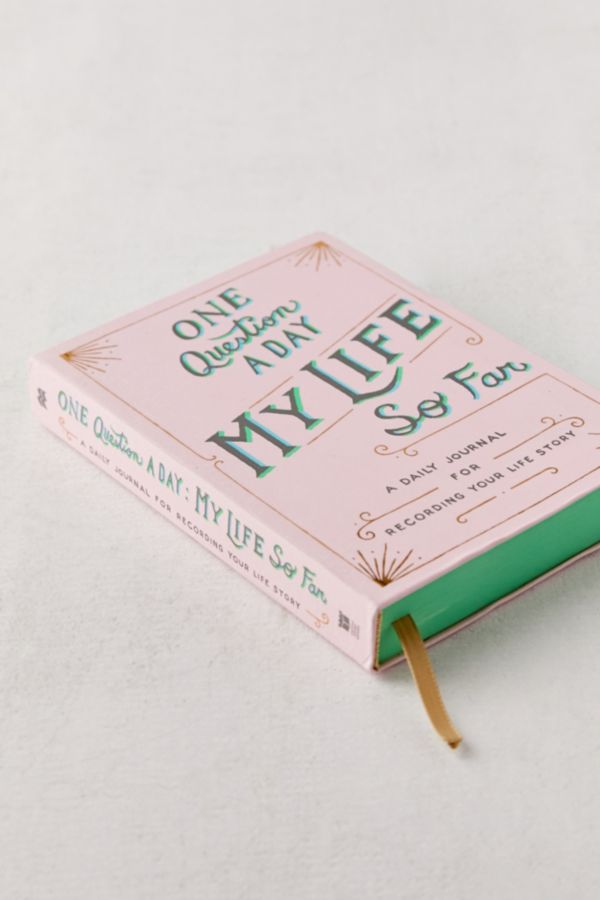 21. Instagrammable Away Luggage
If your girlfriend is an Instagram lover, then give her something for Christmas that she can show off in pics on her account! This away luggage will make for a great addition to all of her world travels. Maybe you can even take a romantic vacation for two with this away luggage!
Get it here:
22. A DIY Mochi Ice Cream Kit
Mochi ice cream is a unique, sweet dessert that your girlfriend will love! Giving your girlfriend this DIY mochi ice cream kit for Christmas will have her making her own chilly treat this winter, even with the snowy weather! That's how good it is!
Get it here:
23. A unique Kate Spade watch
A Kate Spade watch is guaranteed to be one of the best Christmas gifts for your girlfriend this year! The stylish look of this watch will make all of her friends jealous of the amazing boyfriend she's got who would get her something like this!
Get it here:
24. A Mini Fondue Set
Who doesn't love fondue? This mini fondue set will definitely put a smile on your girlfriend's face this Christmas! Whether it's cheese fondue or chocolate fondue, you and your girl will be enjoying this delicious treat together this holiday season.
Get it here:
25. A cute Light box
A cute light box will be the perfect decor for your girlfriend to add to her stylish room this Christmas. This is one of the Christmas gifts for your girlfriend that she'll seriously appreciate if she's into home decor!
Get it here:
26. A fitbit Alta HR
It seems like everyone has a Fitbit these days, and if they don't have one then they definitely want one. That being said, your girlfriend will love you for getting her this Fitbit Alta HR this year! The sleek, stylish look will be perfect on her wrist, and the adorable shade of pink will make her giddy! Definitely get her this as a surprise Christmas gift!
Get it here:
27. A Plush UGG Robe
Everyone loves a comfy robe to cuddle in during the cold December nights. Your girlfriend will be sure to adore this plush UGG robe as a Christmas gift from you! She'll be snuggling up beside you in this warm robe during the winter evenings for sure!
Get it here:
28. An Amazon Prime subscription
Amazon Prime is way more useful than you might realize. If your girl is a big online shopper then a subscription to this helpful service will be a lifesaver for her! She's going to be loving that 2-day free shipping, along with all the other luxuries Prime offers! This is definitely one of the best Christmas gifts for your girlfriend!
Get it here:
29. The Glossier Phase 1 Set
Most boyfriends don't think to buy their girlfriends skincare products for the holidays. That's where you can make a difference! If you get your girlfriend the Glossier Phase 1 Set this year, she's going to love how thoughtful you are! And you're going to love how soft and gorgeous it makes her skin!
Get it here:
30. Mahli Diffuser Speaker
Everyone should have an essential oil diffuser. The cuter, the better. And if it's also a bluetooth speaker, then you've hit the jackpot! This marble Mahli diffuser is the perfect gift for anyone at all, really. For only $29, allow your friends to relax with chill music, as lavender steam brushes their soft skin.
Get it here: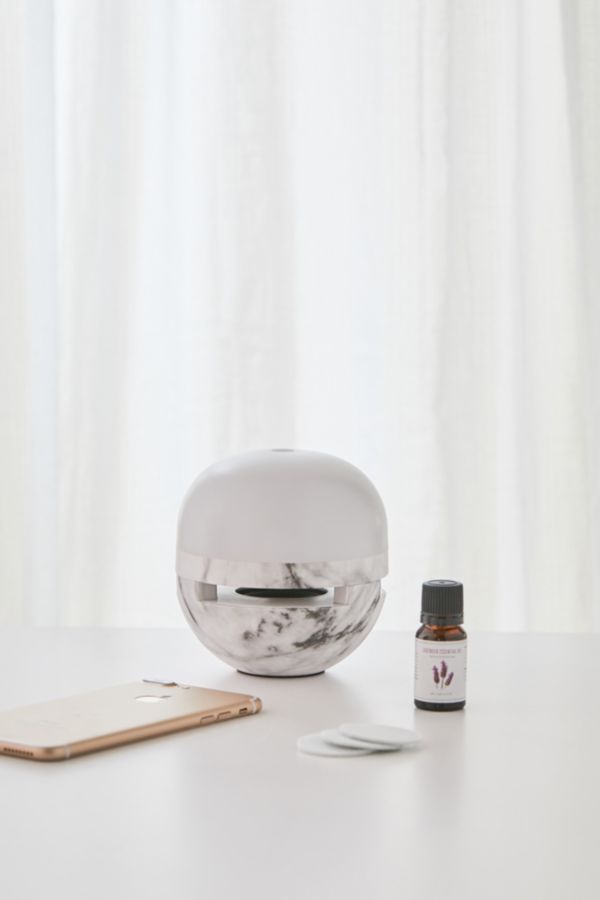 31. A Fruit Infused Water Bottle To Take Anywhere
Water is good for everyone, and so is fruit. Therefore, this fruit infused water bottle is definitely something your girlfriend deserves. You know, for her health (and taste buds). She won't be able to put it down once she picks it up!
Get it here:
32. A mug cake recipe book
Mug cakes are both adorable and totally delicious. Not only will you be giving your girlfriend the gift of great recipes to try out, but also the potential for awesome mug cake Instagram pics! She'll be bragging about the awesome mug cake recipe book her boyfriend got her all the time! This is a must-have Christmas gift!
Get it here:
33. A Kindle E-Reader
There's nothing better than curling up with a good book on a cold night, so why not give your girlfriend a Kindle E-Reader for Christmas? She'll love being able to download anything she wants to read without constantly needing to worry about making the extra trip to the bookstore or the library! This is one of the best Christmas gifts for your girlfriend on the market if she loves to read!
Get it here:
34. A Personalized bracelet with her birthstone
Trust us, your girlfriend is going to fall for you even harder than before if you but her this beautiful bracelet for Christmas. Not only is it personalized with her name, but with her gorgeous birthstone, too! There are fewer things more thoughtful than jewelry, but the personalization of this bracelet goes the extra mile! You can thank us for all the kisses you'll get later.
Get it here:
35. A Birchbox Subscription
We already mentioned that a lot of guys don't think to get their girl skincare products, so why not go a step further and get her a subscription to this skincare and makeup service? She's going to adore having all of her products delivered straight to her doorstep every month! Out of all the Christmas gifts for your girlfriend out there, you can be sure she's going to appreciate this one most of all.
Get it here:
What do you think are some of the best Christmas gifts for your girlfriend? What gift ideas for her did we miss? Tell us in the comments section below!
This is a sponsored post. All opinions are my own. 
Alexandra Smith
Alexandra Smith is majoring in Psychology, with a minor in Creative Writing. In her free time, she enjoys running, hanging out with family friends, and roaming the world with her camera in hand.