10 Chic Shoes To Wear To Your Internship
Looking for chic shoes to wear to your internship? If so, we've got the list for you!
1. Suede Soft Pink Pumps
Pink and neutrals are a huge summer trend, so wearing these chic shoes will show everyone at the office how fashionable you are. Soft pink is also such a great color because it goes with many different outfit color schemes, allowing you to wear them with endless different looks!
Copy The Look:
2. Metallic Accent Heels
If you're looking to add some personality to your outfit, this is the shoe for you! The metallic accents are just bright enough that they'll capture everyone's attention without being too gaudy. Black and gold go so well together and will pull together your outfit in such a stylish way!
Copy The Look:
3. Kitten Heel Mules
These chic shoes are so unique that everyone in the office will be asking you where you got them. This style of shoe is so fun and allows you to experiment with fashion while still being professional for the office. The kitten heels are small, so you'll be comfortable all day!
Copy The Look:
4. White Slingback Heels
If you want to add some contrast to your work outfit, these heels will do the trick and make you look even more chic and polished than before. White is perfect for summer work outfits and will make your outfit extra elegant. The slingback style is so comfortable too, so you'll want to wear these all the time!
Copy The Look: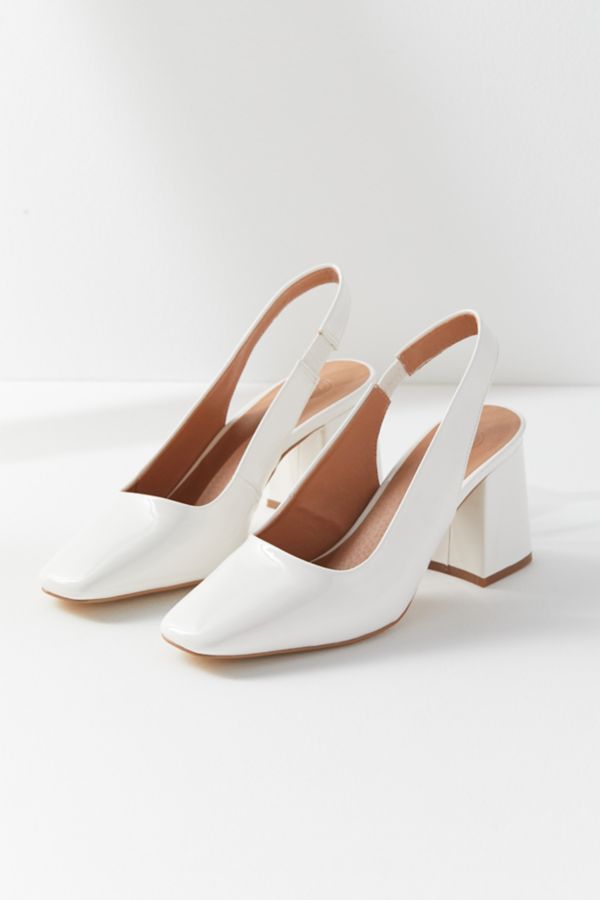 5. Scallop Detail Heels
If your internship allows open toed heels, these chic shoes are a staple that you absolutely need in your wardrobe! The chunky heels are comfortable, so you can wear them all day without any pain. The scallop detail elevates these heels and will make you look so polished at the office!
Copy The Look:
6. Red Velvet Pumps
This sultry style of chic shoes definitely will make a statement at your internship, and show everyone that style is important to you. Velvet pumps are so cool that they'll make any outfit more interesting. Also, red velvet looks the most elegant and will go with many monochromatic outfits!
Copy The Look: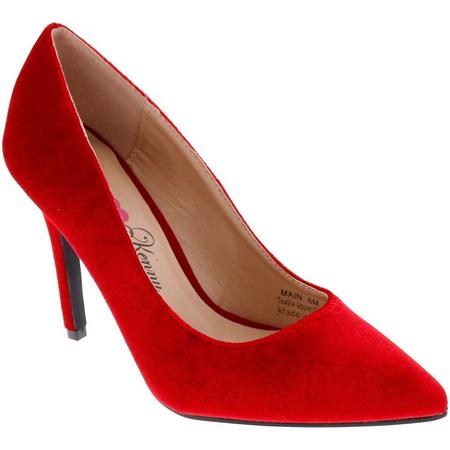 7. Plaid Booties
If you want to be bold and on trend, plaid booties are the chic shoes that you need to wear next! This is an original way to incorporate the plaid trend into work attire. You can wear them with more plaid for a super trendy work or pair it with a monochromatic outfit for some contrast.
Copy The Look:
See Also
8. Pale Blue Heels
Pale blue is one of the top trends for shoes this season, and it's a bold yet soft look that you need to try out! This heel embodies all the fun sweet vibes of summer and will make you look so stylish at your internship. You can pair these chic shoes with a monochromatic outfit to get the biggest impact so you'll stand out at the job!
Copy The Look:
9. Nude Pumps
Hop on that neutral tones trend with these nude heels! These heels are so great and so versatile because they will go with essentially any outfit. This is such a classy look that will show you care about putting your best foot forwards at your internship!
Copy The Look:
10. Snakeskin Heels
Animal print is another hot trend this summer, and snakeskin is one of the classiest patterns that's also so bold and fun. This shoe will make a statement and make any work outfit more interesting. These shoes are also so great because you can wear them with so many outfits even if you're not at work!
Copy The Look:
Which one of these chic shoes would you wear to your internship? Let us know in the comments below!
Featured Image Source: www.pinterest.com
Brianna Lesnick
I've got a case of wanderlust, I'll never stop traveling because my goal is to go to every single continent. I've made it to four out of seven so far. I graduated from Emory University in May of 2018 with a degree in English and Political Science. I will be attending law school this fall but in the meantime I write, travel, and love to be outside in nature.