15 Cheap Holiday Gift Ideas For Broke College Students
Let's face it, buying gifts for the holidays isn't exactly the easiest thing to do when you're living off of Instant Ramen noodles and Nutella in college. With basically no money, how will you find amazing gifts for your parents, siblings and friends who are all so deserving? Don't worry – if you've found yourself short on cash this holiday season, here are some awesome cheap holiday gift ideas for everyone on your list. Check out our broke college student's guide to gift giving this year:
For Your Parents
Create A Coupon Booklet
You don't have money, but that doesn't mean you don't have perfectly working arms and legs that can't help with chores around the house. Print out coupons online or write up your own. Punch a hole and tie a string to create a booklet. There's nothing parents will love more than a little help around the house!
Prepare A Home Cooked Meal
You may be no Chef Boyardee, but you can still put your thinking cap on and cook a nice meal. Pasta and tomato sauce is practically impossible to mess up. Oh, and make sure to set the table nicely. For the rest of the night, YOU are their waiter.
Create A Photo Collage
Parents love reminiscing on old memories. Gather some of your favorite family moments and create a collage. All you need is glue, photos and a board to glue them on. Easy. *Bonus points if you create the collage in the shape of a heart.

For Your Siblings
Offer To Clean Their Room
If there's one thing all siblings are guilty of (even you!) it's that we all have messy rooms and we ALL hate cleaning them. Offer to clean up their trash that's all over the place, vacuum their floor, fold their clothes and dust the furniture. There's no way they won't absolutely love this gift.
Create A Music Playlist For Them
There's something about a CD with carefully selected songs that will never get old. Make your bro or sis a CD with some of their favorite jams. And if the CD is little too outdated, that's okay, just send them the link to the Spotify playlist you created.
Create A Gift Basket With Their Favorite Candies
You know those little candy boxes at the store that are 99 cents? Grab 5 of those and assemble them in a gift basket. While you're at it, throw in some microwavable popcorn  and they've got themselves a movie night goodie basket!
Frame A Picture Of You Together
Sometimes you hate your sibling(s), sometimes you can't stand to be around them, but deep down you'll always love them. Show them your appreciation with a cute frame of the two of you!
For Your Significant Other
Give Them A Massage
Massages are so underrated. Give your BAE the royal treatment for a night. Light some candles, start a bath, make them tea, and give them a massage. It costs absolutely nothing and is one of the best gifts you can give!
Prepare A Romantic Home Cooked Meal
Surprise your S/O with a romantic candle-lit dinner. Choose an evening when you know they will get home at a certain time OR invite them over to "hang out".  Cook a fabulous meal (once again, you can't mess up pasta and cheese) and set the mood. Candles, a tablecloth, forks, plates and knives and maybe even a bottle of wine. They will not be expecting it, but after seeing all the hard work you put into it, their reaction will be priceless!
Write A Bunch Of "Open When" Letters
These are honestly some of the most priceless and cute holiday gifts you can give. All you need is pen, paper and the love in your heart! Prepare a series of letters and title them with "Open When…"
Frame A Picture Of The Two Of You
Create A DIY frame for BAE. Go to any craft store and get a frame with a white beveled border. They are super cheap. Add a cute picture of the two of you and fill in all the white space with all the reasons why you love them. Awwww, literally one of the easiest holiday gift ideas to give!
  

For Your Best Friend
DIY Wall Art
Create a photo collage with pictures and a cute quote, or if you've got a steady hand, draw your own artwork! There's nothing better than handmade artwork because it comes right from the heart!
A Simple Card
Sometimes just giving your friend a reminder about how much they mean to you is all they need. Even if you let them know in a sarcastic way, they will appreciate it! Funny cards always make the best cheap holiday gift ideas, trust me.
A DIY Nail Polish Kit
Grab a clear mason jar with a lid, grab a few nail polishes, cotton balls and nail polish remover and fill the jar with them! Finish off with a bow! Super cheap and totally cute.
Create Adorable Personalized Wall Decor
You can find these letters (wooden, metal or foam) at a craft store for just a few bucks. You can also find endless of amounts of fake flowers for just as cheap. And the finished product actually looks so much more expensive than it cost to make!


Are you going to try any of these cheap holiday gift ideas this year? Let us know down below!
Featured image source: weheartit.com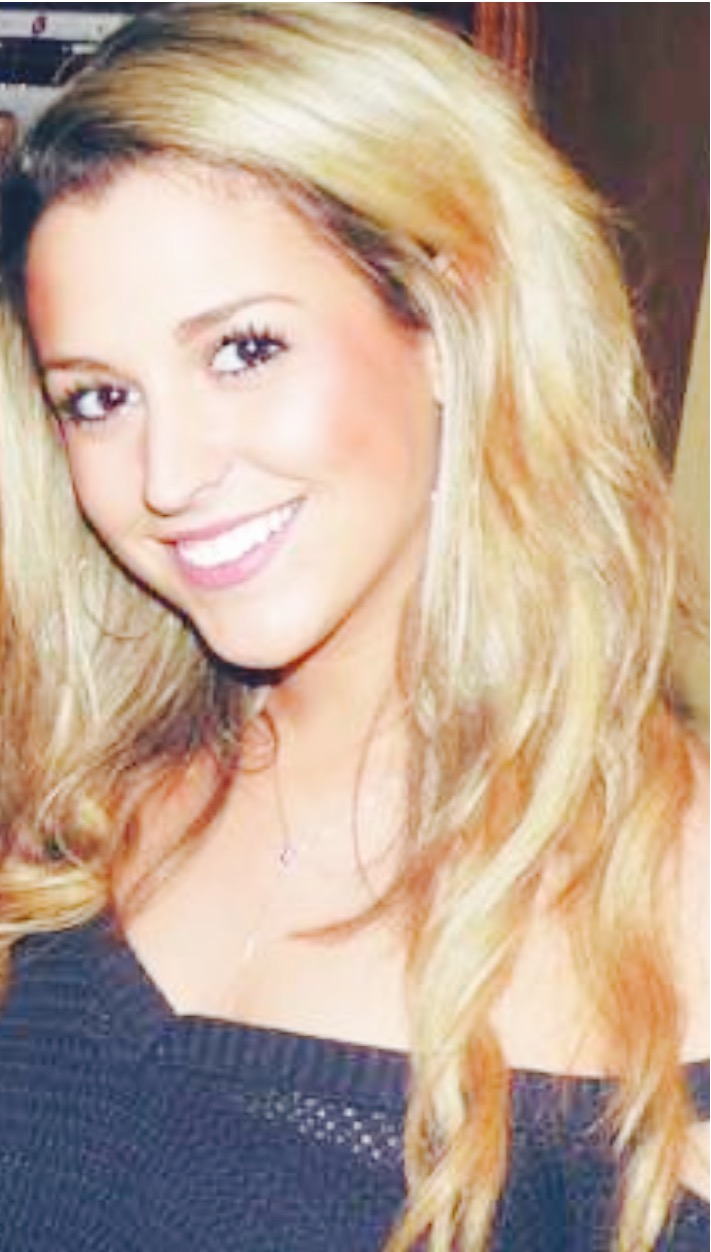 Erin Mahoney
Graduate of Emerson College '15 with B.S. in Multimedia Journalism. Originally from Haverhill, MA. Lover of dogs (and some cats), shoes, hot sauce and depleting my bank account.