As a first year university student at Trent University's Oshawa campus, there are many things I have come to love about the school – its small size means small lectures, and more time for professors to actually help you. You'll always run into someone you know, and making friends is easy when a lot of the same people are in more than one of your classes. Even though small schools can quickly give a feeling of sameness, there are tons of opportunities and tips for first years at Trent University to shake up their routine.
The school is very multicultural, always has events going on, and is central to a gym and a large mall, so there is always something to do, or somewhere to go. In my first year, there are a lot of things I wish someone had told me about the more personal aspects of university life – like how to adjust to managing my time when I have to take a longer commute via bus, or which Facebook groups are worth my time. To try and help any readers out there that will soon be attending post-secondary, here are my best tips for first years at Trent University, or at any university.
On School
1. Check out the Facebook groups.
For inter-mural clubs, textbook sales, or general updates, there are Facebook groups. The new alumni chat is online for new students to communicate, share notes, to start study groups, and can help you meet some cool people or feel more at home among your peers. Inter-mural clubs have their own groups on Facebook, and often accept new members, or temporary members to their games. The group I cannot recommend highly enough is the used textbook group. Be aware – used textbooks sell quickly, so you have to check this page often before a term starts and jump on deals quickly, but it has helped students save hundreds of dollars. Plus, students have been known to trade textbooks if they have the same courses in different semesters, so be careful not to get every textbook at the university store, and save some cash!
2. Go to the open house – seriously.
Not every team, club, or group will be able to advertise themselves one-on-one to you during the school's opening week of term. Plus, open houses can be way more casual and less overwhelming than the first week of school, when you aren't settled in, and may have been afraid to join a club. An open house is a great way to explore the events going on at school, and look into club activities.
3. Start attending lectures.
If tuition is $6,000 every semester, and you have five classes every week for an average of 14 weeks, it costs almost $86 ($85.7142 to be exact) to attend classes, so not attending is, in a way, like throwing away $86 already paid to attend. To put this into perspective again, that is $25.57/hour for every three hour lecture. That is more than twice the minimum wage hourly salary.
I know a lot of teachers tend to teach based on their online PowerPoint slides, but professors often are more willing to help hard-working, well-attended students. Plus, teachers give major hints about exam content, and teach stuff you know they will ask about on midterms as easy marks on multiple choice tests. If a teacher covers a topic more extensively, they expect you to know more about it than the six lines they give you on a PowerPoint. Going to class is the BEST way to get your money's worth out of university.
4. JOIN STUDY GROUPS
These groups are often organized by the top students in a class, or upperclassmen with really good grades who are willing to volunteer some time. Going to a study group every week can help you meet new people, and can reinforce the learning of important class content, putting you at a potential advantage. But not everyone has the time or motivation to be Hermione-level studious, which is why study groups let students come and go as they please. Besides that, reviewing notes to compare the content and talk out your ideas with other students is a great way to refresh your knowledge, or be exposed to a new way to learn the material that may suit you better than listening to a lecture. Even if you go to the study groups every two weeks before exams, and then never again, they can help a lot.
5. Know your area.
Finding the mall, grocery stores, a doctor's/dental office, hospital, bank and even a local taxi service are all essential to living in a new area. Take the bus from a train station terminal to get to know the area around your school, then write down some useful addresses or bus routes so you know how to get to the hospital in an emergency, or just to the mall to do some shopping.
On Saving $
6. Use the features of your tuition, and know when to opt-out.
In my first year of university, I was still covered for doctors, dental, etc. by my parent's insurance company, so I saved $200 by opting out of the university's healthcare option. However, I kept my bus pass and gym membership, and was sure to take advantage of the fact that I no longer had a car, and I used the bus ever day to get to class, and get around the city. Many students do not know that they can opt out of these paid services, so if you need to save money, opting out of a service you never use is a great way to save money.
If you have a car and can drive every day, and never take the bus, it may be more cost-effective to opt out of a bus pass, and pay the $3.75 for the bus in the odd chance that you need to use it, or load a Presto pass with $20.
7. Get the most out of your rental agreement.
If you have a meal plan, be sure to grab some fruit on your way out of the residence cafeteria to snack on later. If you are renting a room like me, or staying in an apartment, try for an agreement with features like unlimited internet, or laundry included so you don't have to buy extra data or save all of your quarters. Seeing a living space before you move in, and talking to your landowner – especially if you will be living with them, as well as asking about additional living expenses is really important if you want to save money in the long run.
8. BYOC – bring your own cup.
Bringing your own cup to the cafeteria and asking to pay for coffee is a great way to save money. What is even cheaper is coming with coffee or a tea bag and paying $0.50 to add milk and sugar, or boiled water. Saving a dollar or two every week may not seem like much, but for such a small sacrifice of convenience, you can save over $100 every year if you save the money from buying a $2.00 coffee every week.
9. Make leftovers.
I know, it sounds obvious, but make two portions of your evening meal the night before a busy day of classes. Taking leftovers of food you actually enjoy, along with some snacks can help curb midday food cravings, when you end up buying overpriced stuff at the school cafeteria. Every school has a microwave to heat up leftovers, and salt or pepper available for students, as well as plastic utensils. Take advantage of these little freebies and avoid spending hard earned money on mediocre food.
For example, shoe racks can be used so many ways – as a spice rack, to hold jewelry or organize desk supplies, or even to hold canned goods. Other products like tic-tac boxes can be used to hold pencil shavings, as a medication travel box, or to hold bandages for minor emergencies. Getting creative with dollar store hacks, or using cheap items in creative ways can help you save some serious cash.
On Your Mental Health
11. I will be honest – first year electives aren't as important as core courses.
If you're going to slack off, slack off in courses that don't apply to your major.
12. Make friends with the student councilors, and take advantage of mental health-related events.
At Trent, therapy dogs during exams, massages at midterms, and mental health awareness events are a normal part of university life.
13. Improvisation Club Nights.
These don't happen super often, but Trent University has a really great improvisation acting club. The club does some publicly attended events that are similar in feel to a practice + performance, and involve FREE food, audience participation, and are great to attend with friends (or, if you're me, go alone – these events are super casual and involve a lot of audience interaction, so it will never feel like you're a lonely wallflower with the improve club. And, it's a great way to meet new people).
14. Find Your Outlet.
I always stress how important it is to find an outlet to release stress and anger that doesn't involve harming yourself, or those around you. My personal outlet is the gym next to the school. I get all of my anxious energy out so I can still during my classes, and even bring my textbooks or notes copied onto my phone to read on a stationary bike, because if I can get both done at once I will have more free time later, and be less stressed. Some great outlets at Trent include joining a club, attending an event in the cafeteria, the weekly teepee bonfires, or heading to the Oshawa Centre (a ten-minute ride by bus) to window shop or grab a coffee. There are tons of easy and free ways to handle stress.
15. Yoga classes.
Trent University sometimes offers yoga classes during midterms or finals time, and the gym next door to the school offers an array of classes. Even if the idea of bending and twisting in front of strangers is uncomfortable, there are tons of free yoga apps or online videos. Yoga is a great way to learn to control your breathing for stress, get physically active, and strengthen your body and mind. Being physically flexible may be the key to learning to be more adaptive and flexible in real life. Taking time out to breathe deeply and calm your mind, you'll feel more relaxed, and better able to handle the day.
On Clubs
16. Ask Around
Don't see a club you might want to join on the official list? Ask around! See if anyone shares your interest, and wants to do activities related to it! Love video games? Have a video game day in the cafeteria, or post a group event on Facebook and have anyone who is interested bring their gaming devices to school to start co-op teams.
17. Start Your Own
Clubs have to be formed by someone, and it could be you! Just this year Trent University started its own a capella team, which has performed at York University, practiced with other teams, and had members write their own music to popular songs. If there is an interest in an area where there is no club yet, apply to start a club through the student association, and make your own school legacy.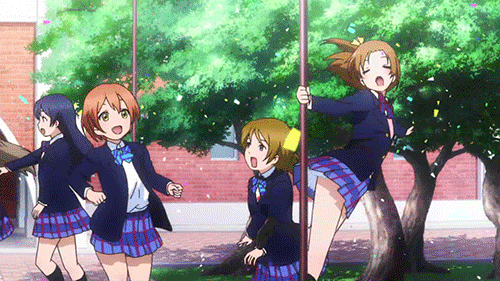 18. Ask someone else what the club is really like.
Be sure to talk to upperclassmen and club members at an open house to see what the club is really like from the perspective of its active members. Many people find it hard to quit something that they've started, and end up joining clubs they don't like and overwhelming themselves. It's totally OK to wet your toes before jumping in – seeing how club members interact and how the club is conducted can help you get an idea of if a club will suit you, and if it is something you can handle with your studies.
Ask to sit on a meeting, or watch an event the club hosts to see if you really want to join. If you really want to join a club, getting involved early sets a good impression for leaders even before tryouts start. Sitting in on a meeting may be a little awkward at first (for everyone), but will give you the best possible idea of how the club operates. Seeing a game or performance can also help you determine if the clubs you want to join seem right for you before you join.
Try something new! I am an anxious person, and a bit of a wallflower, so this advice is not something I say often: but just TRY IT! The only way to see if a club is really a good fit for you, after seeing if it fits into your time table, and if you can commit the time, seeing what the club is like, is to actually join and experience it for yourself, headfirst and without hesitation. Considering your options is great, and doing research can help you find opportunities you will enjoy most, but the final step is actually joining. If you don't like a club, you can quit, or not join the next year, so give it a go, and make the best of your university experience!
What are your life saving tips for university life? What advice would you give first years at Trent University? Share your tips for first years at Trent University in the comments section below!
Featured photo source: instagram.com and huffingtonpost.com