8 Bike Shorts Outfits That Will Make You As Fabulous As The Kardashians
Who ever expected bike shorts to become one of this year's hottest trends? The Kardashians made this style huge, and it's a cool trend to try! Here are 8 bike shorts outfits that will make you as fabulous as the Kardashians!
1. Pastel Blue Bike Shorts
Pastel blue is already one of the hottest spring and summer colors, so up your trend game with a pastel blue bike shorts outfit! This color is so soft and sweet which is an interesting look for sportswear. If you try out this bright look, you'll look so trendy and fabulous!
Get The Look:
2. Cheetah Print Bike Shorts Set
We all know that cheetah print is one of the trendiest prints that a girl can wear this summer so take this trend to the next level with bike shorts outfits sets! This set will make you stand out and look super fierce, so it's a bold look that anyone who loves fashion has to try!
Get The Look:
3. White Bike Shorts And A Tube Top
Tube tops are back in style and are going to be everywhere this summer. Try out this trend by pairing it with white bike shorts, which will make you stand out wherever you go. Kim made this look super chic with nude sock booties and a denim bomber jacket so you can copy her or create your own look!
Get The Look: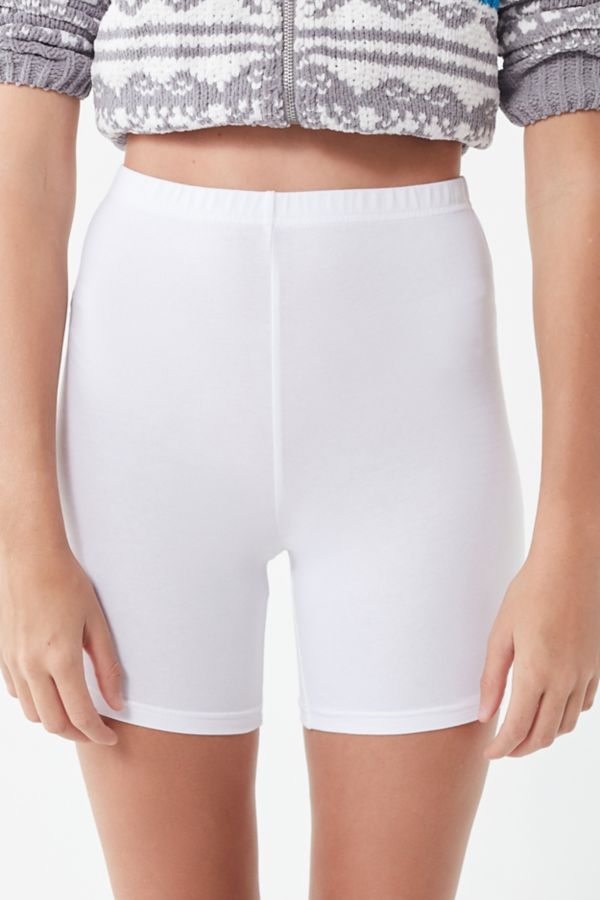 4. Neon Bike Shorts Set
If you like to stand out, this neon bike shorts outfit needs to be next on your list of outfits to try. This look represents the hottest summer trends: neon and bike shorts, so you'll be so fashionable in this outfit. To stay faithful to the trend, pair this look with white dad sneakers.
Get The Look: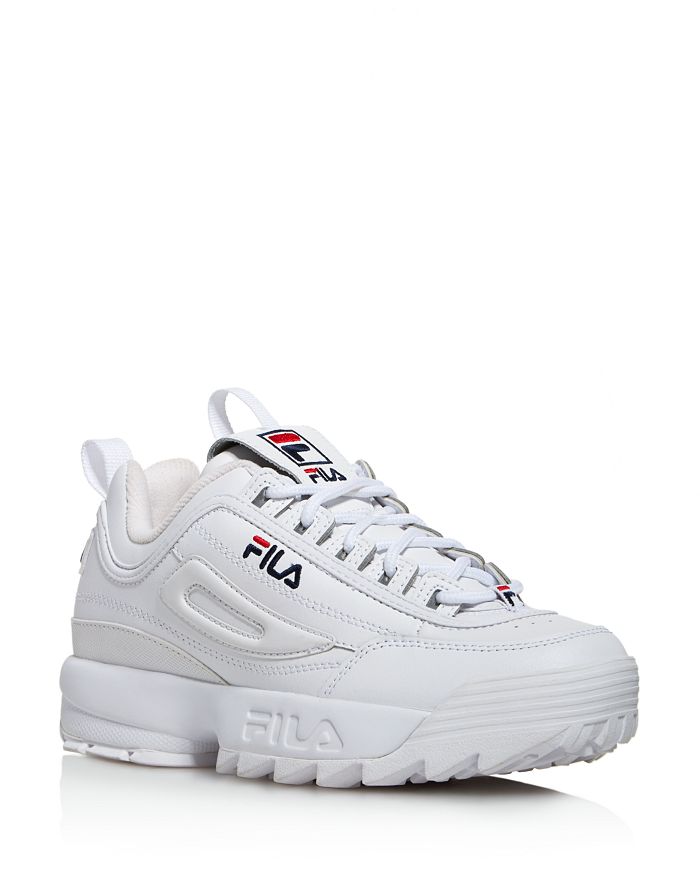 5. Grey Bike Shorts And Sweatshirt
If you want to try a more lowkey bike shorts outfit, this look is casual and really easy to pull off. It's an outfit you can wear around town or to the gym, making it super versatile. Kim wore thin strapped heels with this look to make it more chic, but you can experiment with the shoe to find the look that's perfect for you!
Get The Look:
6. Pink Bike Shorts Bodysuit
Bike shorts have even taken over the bodysuit trends too! This incredible bold outfit makes a statement that can't be ignored. Pink is such a great summer color, so you'll love this bodysuit. This look is super sporty, so wear some futuristic sporty sunglasses to look as fashionable and current as possible!
Get The Look:
7. Metallic Silver Bike Shorts And Puffer Jacket
Summer is coming, but there are still some chilly nights where you'll need a jacket. This metallic look embodies the summer 2019 runway trends and it looks incredibly casual chic. To copy the Kardashians and this trend, get some silver sporty sneakers so you can be metallic head to toe. This is one of the easiest ways to wear bike shorts that will also make you feel so fabulous!
Get The Look:
8. Black Bike Shorts With A Blazer
Talk about an interesting and original look! The combo of a blazer and bike shorts is so unexpected and will definitely capture everyone's attention if you try out this daring look. The pastel provides great contrast for the bike shorts, making your whole outfit look sharp and polished. Adding a silver fanny pack is an extra touch that will make you fashionable AF!
Get The Look: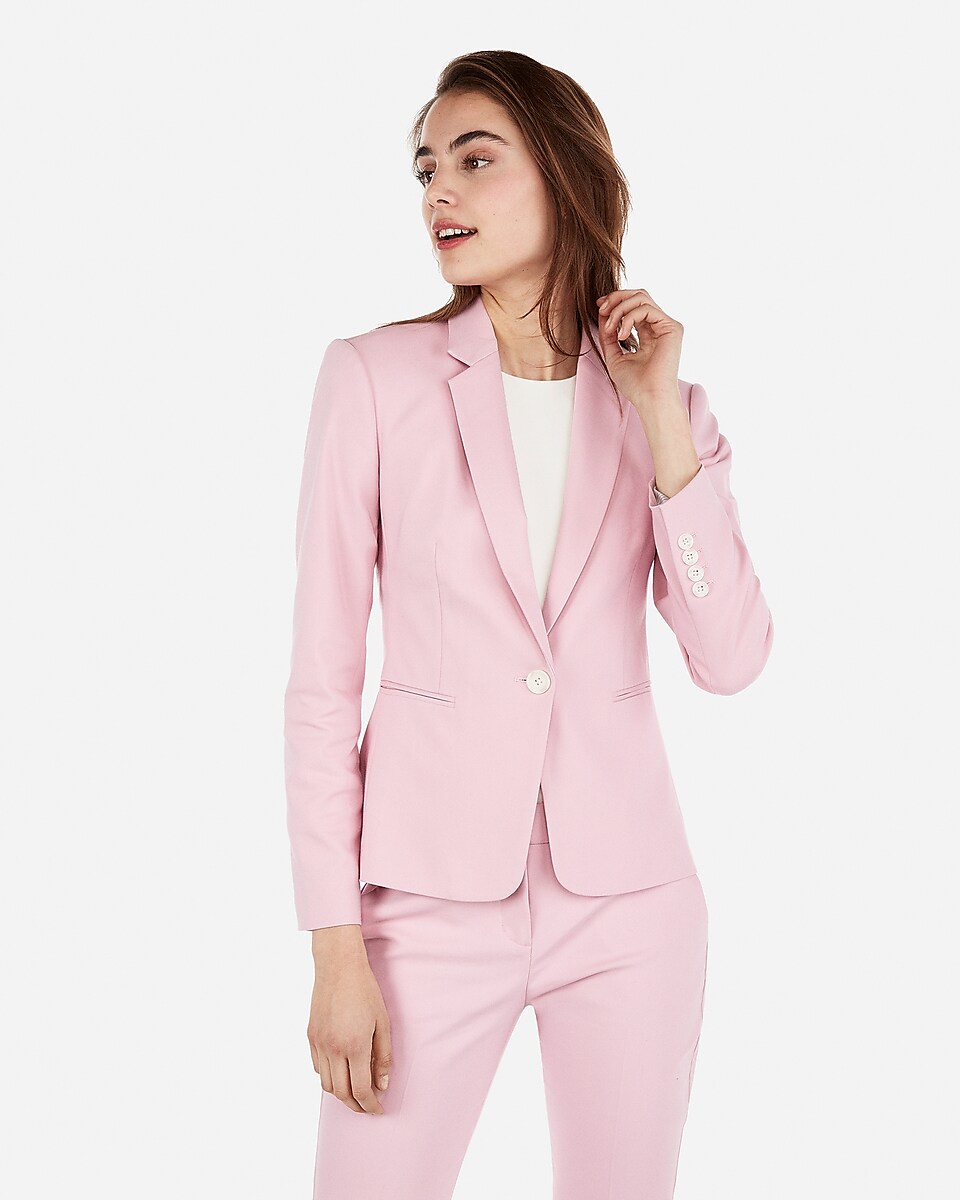 Which one of these bike shorts outfits would you try? Let us know in the comments below!
Featured Image Source: https://www.vogue.com/article/biggest-instagram-trends-summer-2018
Brianna Lesnick
I've got a case of wanderlust, I'll never stop traveling because my goal is to go to every single continent. I've made it to four out of seven so far. I graduated from Emory University in May of 2018 with a degree in English and Political Science. I will be attending law school this fall but in the meantime I write, travel, and love to be outside in nature.