31 Best Christmas Gifts For Your Wife 2018
Here is our handpicked list of the best Christmas gifts for your wife or the woman you love. If you're looking for a unique and thoughtful gift for your spouse, look no further. She will love these useful, stylish and personal gifts. If your wife wanted something specific for Christmas, she probably would have let you know by now which means it's on you to come up with something that she will truly enjoy. We've compiled this list full of gift ideas for her that will truly let your wife know how much she means to you.
If your wife is obsessed with any sort of nautical themed decor, then she's going to love these marine-themed dishcloths. These soft, highly absorbent towels complete with a marine truck, lobster, lighthouse, mackerel, and seaweed patterns, will make a wonderful addition to any kitchen!

Crystal facial rollers are the new hot skincare trend, so if your wife is obsessed with beauty she's guaranteed to love this one. This natural crystal facial roller helps promote healthy skin and has wonderful anti-ageing properties.
Shop it on Amazon:
If your wife loves to cook, she will definitely enjoy this personal cutting board. One of the best Christmas gifts for your wife to bring some love in the kitchen (even if you don't know how to cook!).
Turn your bathroom into a sanctuary where she can unwind from the stress of her day-to-day life with this wood bathtub tray. This piece will make it so easy for your wife to treat herself to a hot bath and good book after a long day, or even eat breakfast in bed.
Shop a bamboo version of this tray on Amazon:
This Ember mug is the perfect gift for busy moms who never get to drink their coffee hot! A fully charged Ember Ceramic Mug will keep your drink at your preferred temperature for about an hour (and you can use the included charging coaster to make it last all day). The best part is that it connects to the Ember app so she can set her perfect temperature for each of her favorite drinks! This is one of the coolest Christmas gifts for your wife, trust us she will thank you later.
With this smart garden, she'll be able to grow her favorite culinary herbs all year long without worrying about the weather. It's so easy to set up: fill up the water, plug in the device and it's good to go! She'll be able to choose from over 40 fresh herbs and fruits to grow pesticide free. If your wife has a green thumb, she will totally love this unique gift.
This is one of the most thoughtful and personal Christmas gifts for your wife. Providing that your handwriting doesn't look sloppy, you can turn a sweet message into a bracelet or necklace. Doesn't get much closer to the heart than this one!
If your wife is addicted to matcha lattes, she will swoon over this matcha starter set. She will have everything needed to make her own matcha drinks, usually so much healthier than the Starbucks versions. This gift is perfect for health conscious gals.
This gift is even better if it comes with a set of plane tickets to a secret destination. but even without a trip planned, she will love this rose gold luggage set. Not only is it practical and sophisticated, the color will make those bags very easy to spot at baggage claim. One of the most useful Christmas gifts for your wife who loves to travel.
Forget Starbucks and make fancy coffee drinks in the comfort of your own home, or at least give her the option! With this espresso machine, she'll choose her favorite coffee or espresso drinks (3 milk and 2 coffee options) with a touch of button. This is an awesome gift for your caffeine addicted wife, one guaranteed she'll put to good use!
This gift would be especially fitting if your wife is pregnant (or simply if she wears heels all day!). This electric foot massage loosens tense muscles and it is the perfect stress reliever. Plus no one said you couldn't use it too!
if your wife loves trendy tech you really can't go wrong with an Apple watch. Perfect for gals on the go, the watch will come in handy to keep track of everything in her busy life.
This yoga set is the perfect gift if your wife loves yoga and frequently attends classes or practices at home.
This is a small but super fun gift for all Instagram addicted ladies. Letterboards are trendy AF. She can get creative with her board messages! This gift would be perfect as a stocking stuffer.
This is our beauty editors' favorite gift! The PLAY by Sephora beauty subscription box is the gift that keeps on giving for all beauty addicts. Each month you get 5 trail size samples plus a beauty bonus in a super cute bag. This is one of the best Christmas gifts for your wife on this list period.
Take the edge off cooking with a subscription from Hello Fresh. She'll receive easy to whip up tasty meals with simple recipes and pre-measured ingredients every week. She'll love taking less trips to the grocery store, trust us.
If your wife loves fresh flowers, this is the perfect gift for her. With a subscription from The Bouqs, she'll receive a fresh bouquet every month when she least expects it!
A trendy gadget you didn't know you needed.  As Alexa what you need to know and she'll answer! Play music, turn on the light remotely and more… Alexa will become her new BFF.
Real roses that last for over a year? Is that magic? Meet Venus et Fleur. Get your wife a gift that will take her breath away this Christmas: real, delicately cultivated roses that maintain their effervescent freshness and ethereal beauty for at least a year. Better yet, every arrangement arrives opulently encased in a Parisian-inspired keepsake hat box. The most sophisticated and elegant Christmas gift on this list.
This is a personal and customized gift that every jewelry lover will love. This piece is simple and dainty for a classy timeless look. A great Christmas gift for your wife she will cherish for a long time.
This gift is a classic. Tried and true, you're pretty much guaranteed to hit the mark. Choose a color you know she'll like depending on her personality.
Your wife will sleep like a princess with this pure silk pillowcase and eye mask set. The pillow is so comfortable and soft she'll never want to wake up. Plus, it's a great anti-ageing tool.
Our editors are literally obsessed with this little water bottle. The app on your phone will track her water intake and show her how much more she needs to meet her daily goal. The bottle even glows to remind you to drink more water!
This gift is extra but oh so trendy. Diptyque candles are the most glamorous candles on the block. If your wife loves to own what's on every single gift list, she will totally dig this gift.
T3 hair tools are some of the best on the market (and also incredibly stylish) but we wouldn't necessarily splurge on those ourselves, which makes them perfect for a Christmas gift. This would be one of the most useful Christmas gifts for your wife especially if she often does her hair herself.
If she's always been curious about her origins but has never taken the plunge, she will love this gift. Taking the ancestry test is extremely easy but so fun to do, especially if you have or are planning on having kids in the future. Why not take one for yourself too so you can both do it together?
This is another classic that she's pretty much guaranteed to love. This bag is extremely high quality and perfect for travel. We love this pick because this is one of the most useful gifts on the list.
Beats are so awesome for long plane rides … she will thank you for those! We love the gold and rose gold tones but there are so many colors you are pretty much guaranteed to find one she likes.
This is the perfect Christmas gift for your wife if she's always dreamed of learning a new language but has never gotten around to start. This Rosetta Stone kit will give her the motivation she needs to get started with this new project!
This gift is a win win for you – not only she will love learning about French cooking with Julia Child but you will love tasting all the dishes she tries!
If your wife is an avid reader and doesn't have a Kindle yet (or is due for an upgrade!), definitely get her one. A kindle is always one of the best Christmas gifts on the list.
Do you like this list of Christmas gifts for your wife? Give us some more ideas in comments!
This article contains sponsored links. All opinions are our own.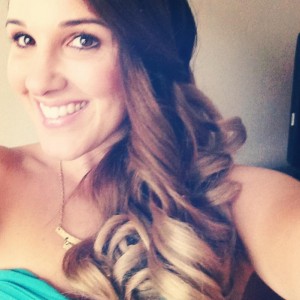 Julie Houta
Julie is a Parisian living in Boston. Graduated from Bentley University with a Masters in Marketing.