This Is How To Wear Boyfriend Jeans
Boyfriend jeans have easily become a necessity to have in any closet due to the fact that they can take you from casual to chic simply through styling! Here is a list on how to wear boyfriend jeans, and after seeing these ideas you will definitely have to buy yourself at least one pair!
Go For A Casual Style
Go ultra-casual, but still presentable, by pairing your boyfriend jeans with a loose-fitting T-shirt and sneakers. Complete that effortlessly put together style by rolling up the hem and loosely tucking in the T-shirt.
Get The Look:
Wear Them All Year Round
The reason that boyfriend jeans make a great item to have in your wardrobe is that they can easily take you from season to season. Make them appropriate for a winter climate by wearing your jeans with a long-sleeved jumper and boots.
Get The Look: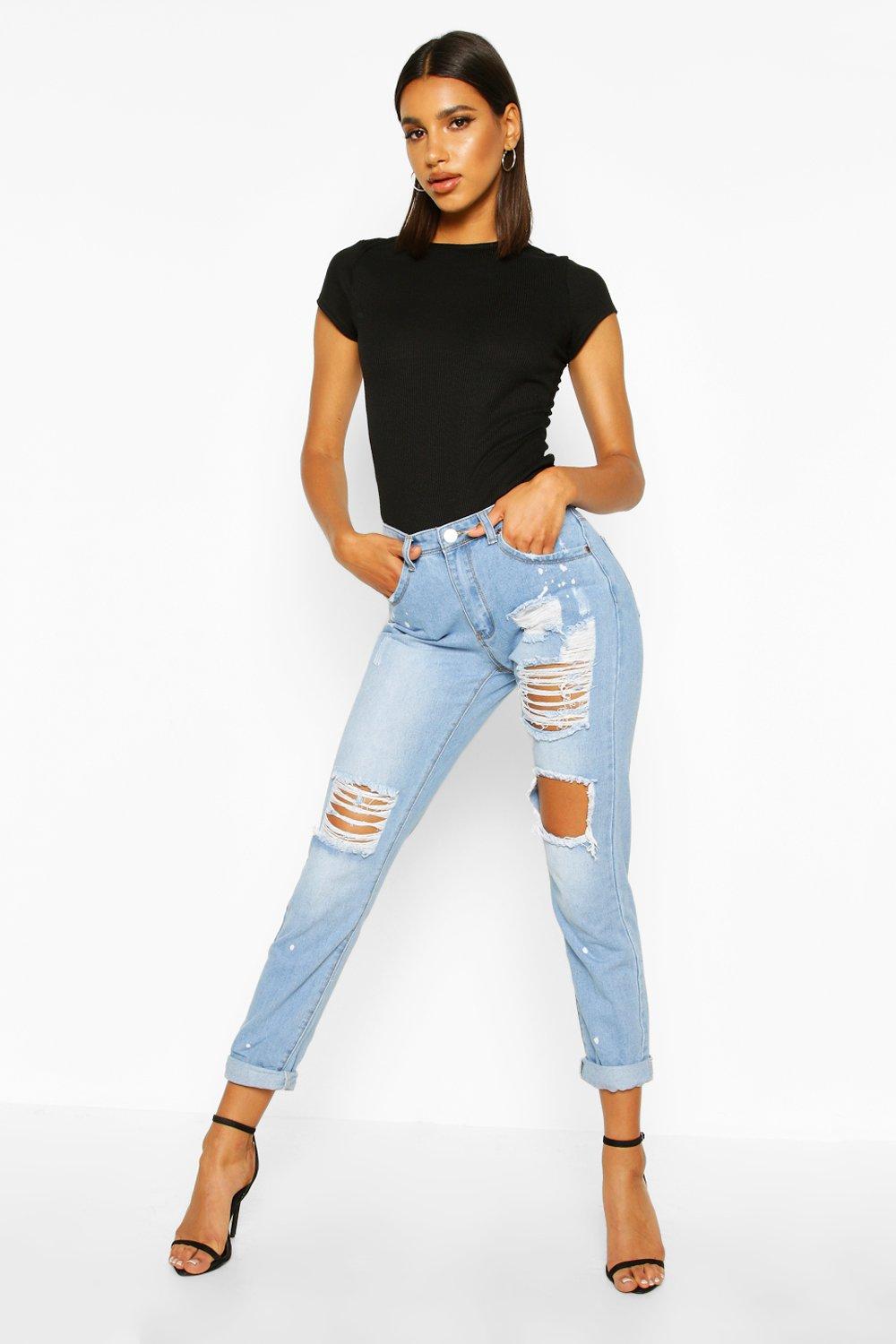 Dress Them Up
Dress up the typical pair of boyfriend jeans by teaming them with a loose singlet top and long jacket with heels. The picture above uses florals and muted tones, making this a perfect spring look, that only needs the simplest accessory of a fine chain necklace.
Get The Look: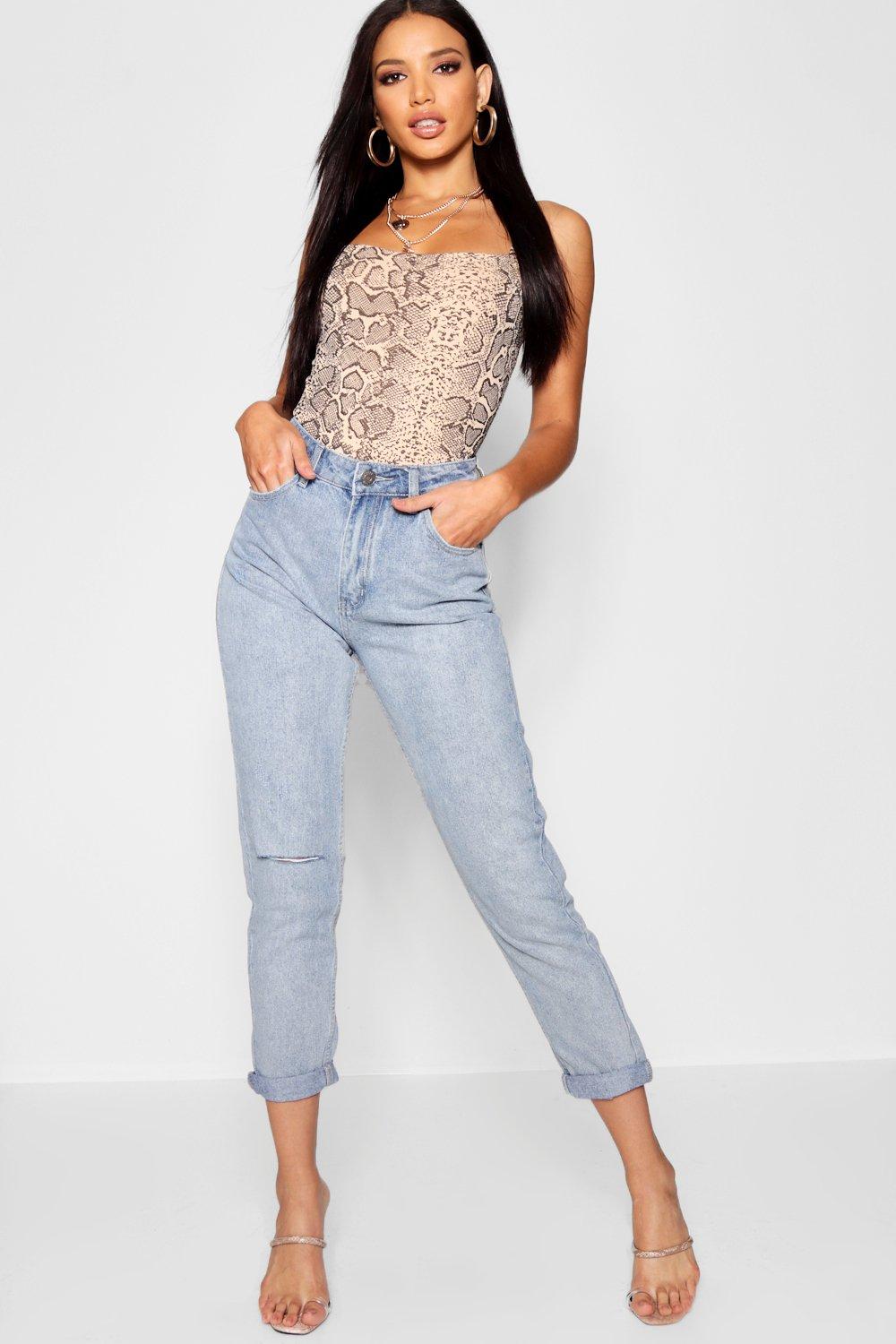 Effortlessly Chic Style
Make the distressed boyfriend jeans immediately dressy, as opposed to edgy, by pairing with an off the shoulder top and nude heels or sandals.
Get The Look: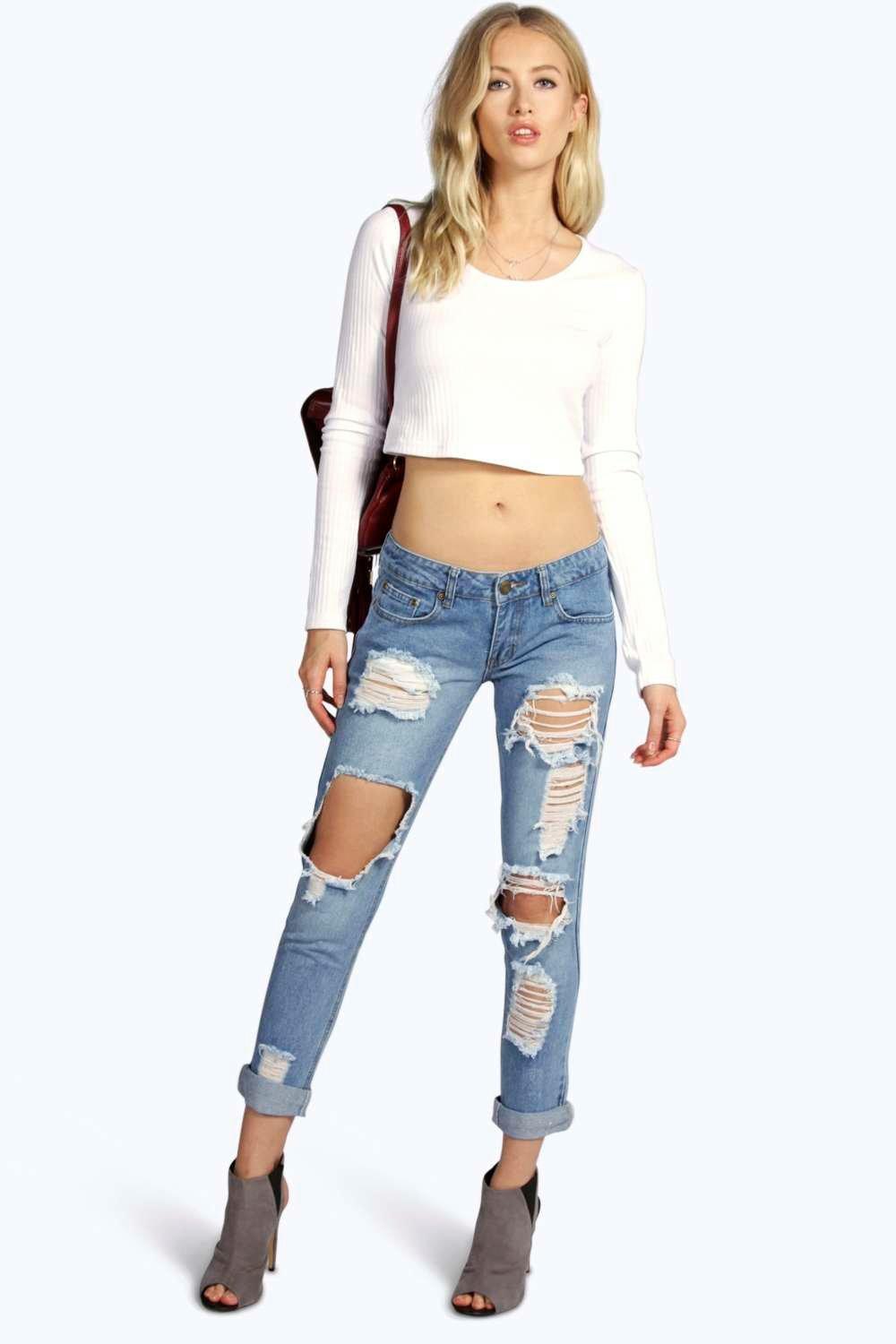 Keep It Casual
Keep the casual style that is embodied by boyfriend jeans by styling it with a graphic jumper or T-shirt and sneakers. This can then be accessorised with a belt to add an extra level of detail to the look.
Get The Look: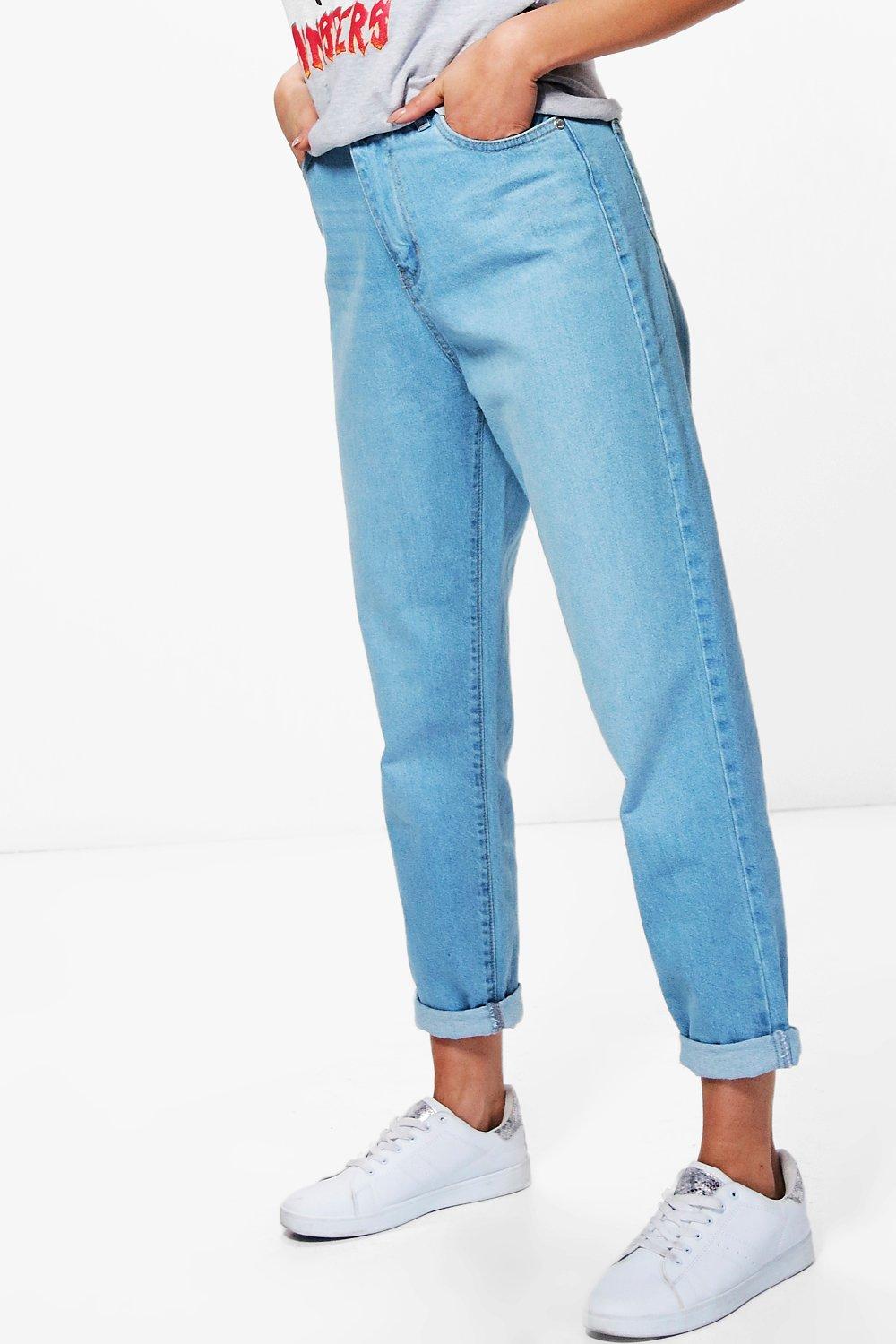 Rock The Smart Casual Style
Are you a fan of the preppy style? Or does your workplace embrace a casual Friday dress code? Team your boyfriend jeans with a plain shirt, blazer and brogues to nail the smart casual style.
Get The Look: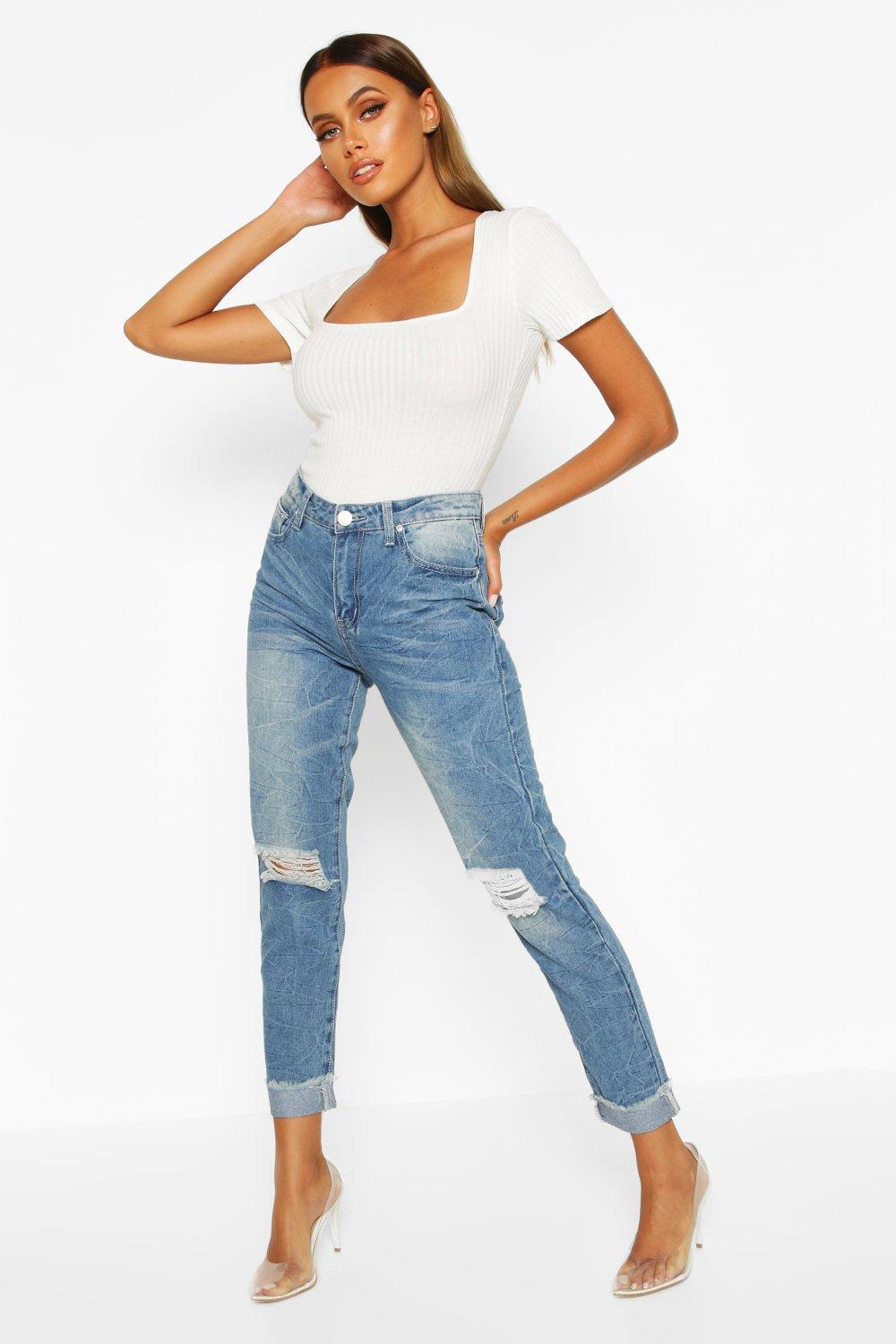 Abandon The Typical Ripped Style
Boyfriend jeans are most ordinarily seen in a very frayed fashion, with the front of the jeans typically ripped and distressed to create a more casual look. Dare to abandon this style by following this picture. Simply pair your boyfriend jeans with a turtle neck, heels and sunglasses.
Get The Look: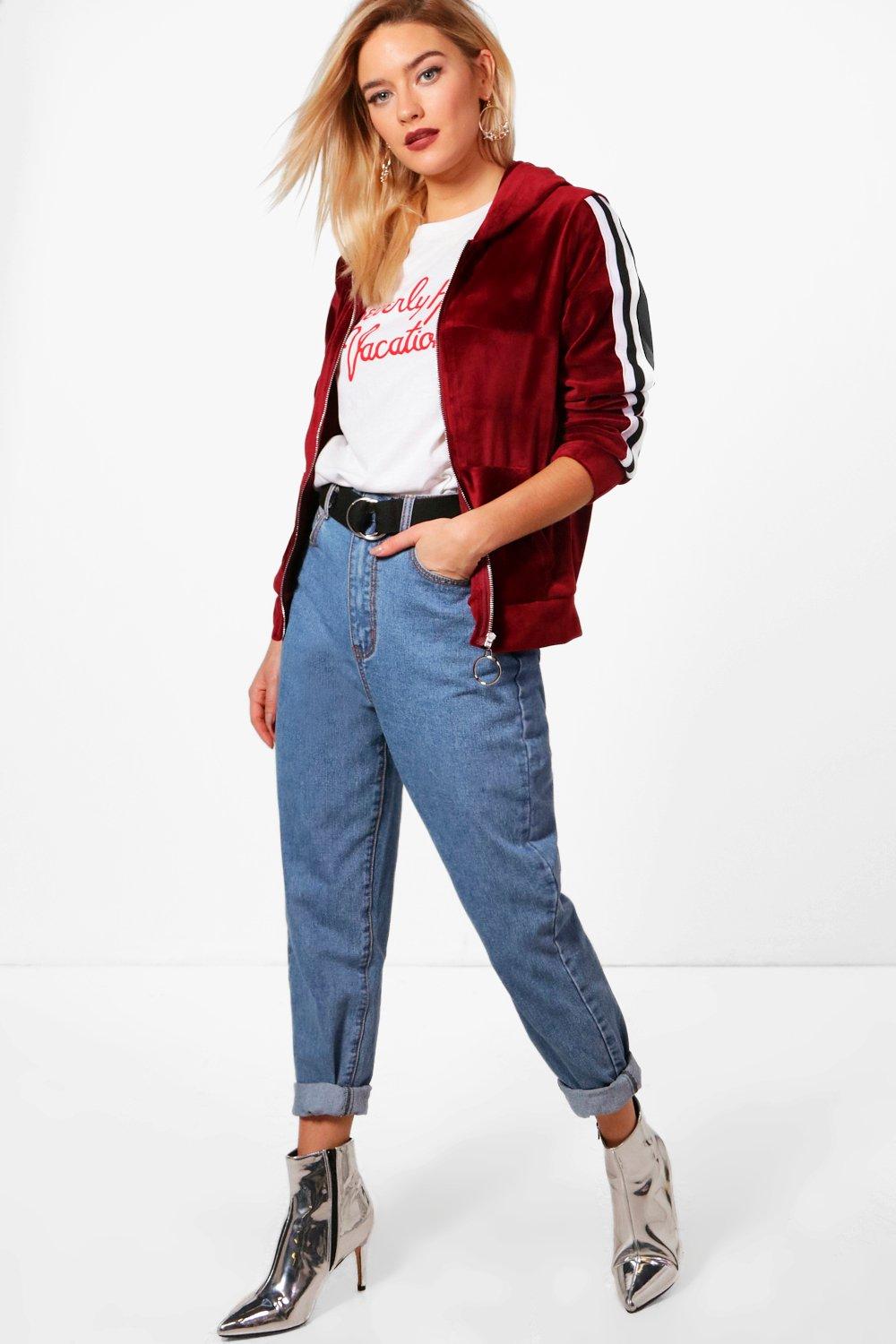 Embrace Sheer White T-Shirts
Go for the classic combo of ripped blue jeans and a white T-Shirt, and that is an outfit completed. But to add a point of difference to this classic look add a black bralette and matching sandals for something a bit little extra.
Get The Look: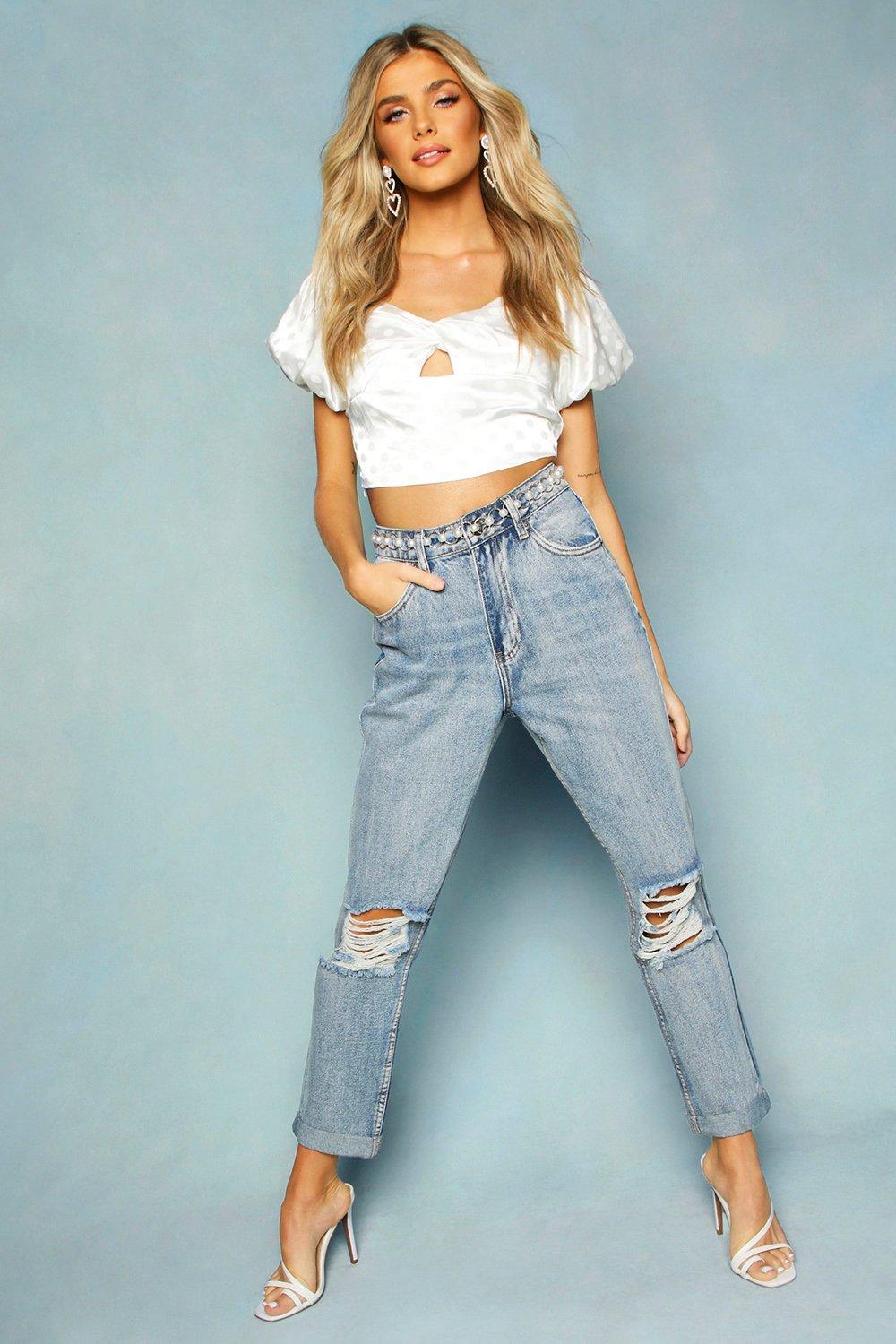 Focus On Textures
Emphasise the ripped holes and distressed style of your boyfriend jeans through the addition of fishnet tights, adding another texture to the outfit. This will instantly change up many of the styles that have been previously mentioned, by only adding one more item of clothing.
Get The Look:
Make Jeans the Statement
Allow the jeans themselves to be the statement piece of the outfit, its easy to spot how the style of boyfriend jeans has evolved over time through the added designs and details. This could involve embroidered floral motifs, or even a sequin patchwork design as pictured below. Either way, how to wear boyfriend jeans is not longer a question with this loud pant!
Get The Look: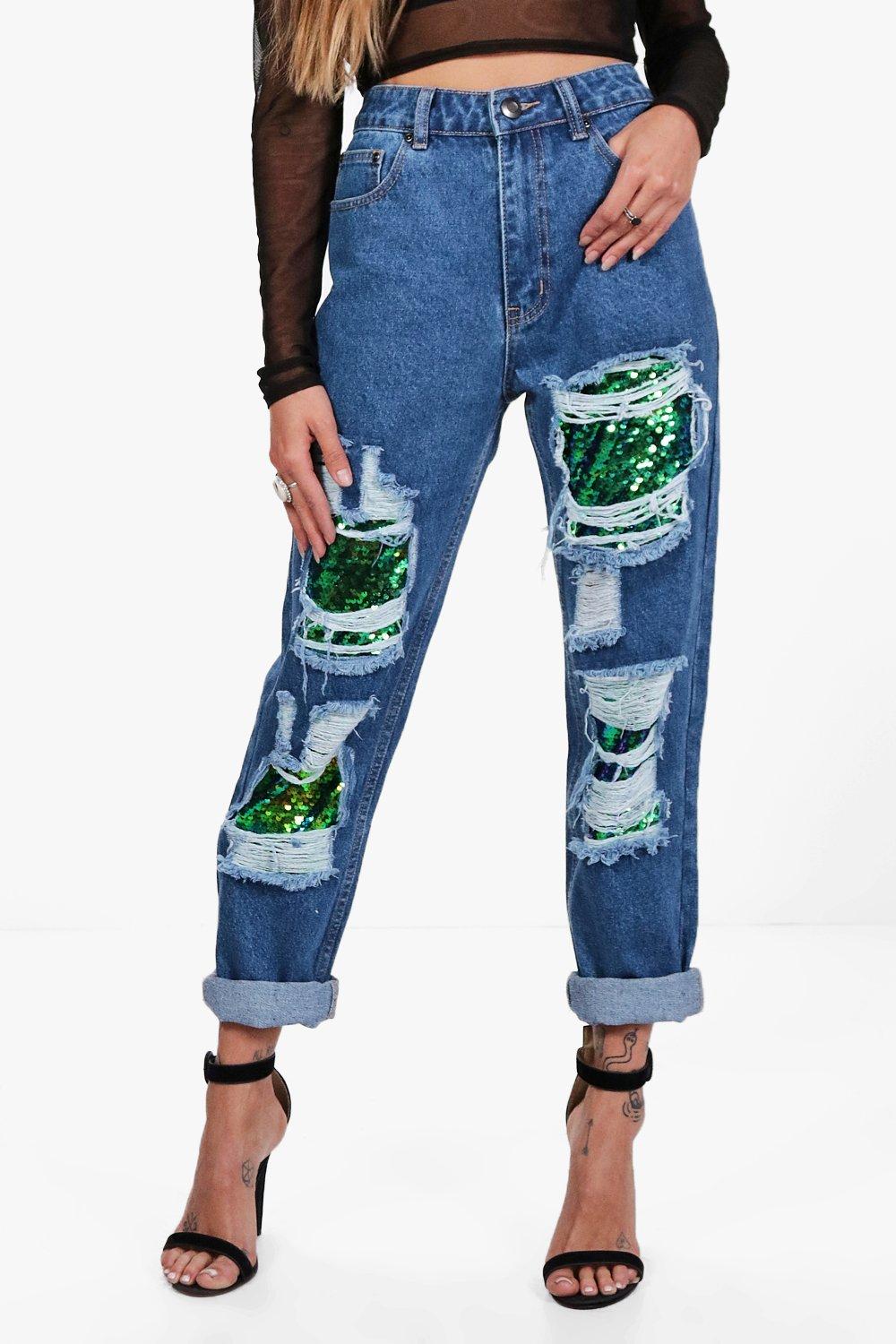 What are some of your tips on how to wear boyfriend jeans? Leave us a comment in the section below!
*This is a sponsored post. All opinions are my own.
Featured Image Source: www. Pinterest.com