10 Affordable Makeup Brands You Didn't Know About!
For all the beauty addicts, here is a list of 10 affordable makeup brands you most likely didn't know existed (or didn't know just how awesome they really were!)
At Revolution Beauty, you can find a lineup of amazing, cruelty-free makeup products sold at an affordable cost! Get your favorite makeup brands and the latest trending beauty products without putting a dent in your wallet! To top it all if you are a college student you can get 20% discount from Revolution Beauty. Go over to StudentRate and register and grab your 20% off coupon.
Makeup Revolution brought to you by Tam Beauty, is all about combining the latest trends and sought after looks with affordable prices that are 100% cruelty-free! Forget those expensive brands that you'll never be able to afford because Makeup Revolution is constantly staying up-to-date with each season's hottest trends. Not to mention, all of their products are absolutely gorgeous.
Winky Lux is makeup inspired by magic but with an affordable price tag. We are obsessed with their unique products and Insta worthy packaging. The best part is that Winky Lux always uses only non-toxic and cruelty-free ingredients. We are swooning over their signature flower lip balms, which works on so many different skin tones, and the irresistible matcha lip balm.

NYX is one of those brands that I always saw at CVS or Walgreens but never actually paid attention to…. until now! Pinterest is full of gorgeous makeup looks created with NYX products. I am expecially obsessed with their matte lipsticks and lip creams. NYX offers the best quality of cosmetics at attractive prices (about $5 for a lipstick or eyeshadow). The brand is known for their ultramodern and stylish packaging, fused with the huge selection of highly pigmented colors.
A lot of us beauty addicts are already familiar with e.l.f. Cosmetics, but the brand deserves a spot on any affordable makeup list. e.l.f. products are so inexpensive that you can order 20+ items for under $30. Virtually everything is under $3, and they constantly run sales and promo codes!
The selection of products is huge, and there are a ton of options to experiment with new colors without breaking the bank! A couple of our favorite e.l.f items include: the glitter primer, single brushes, the lip stain , and a good basic palette to carry around in your purse or take with you when you travel like the e.l.f. Studio Baked Eyeshadow Palette.
Shop e.l.f Cosmetics via trendslove.com and get 12% cash back on top of all ongoing codes/sales.
Coastal Scents is committed to providing innovative and stylish, cruelty-free cosmetics, at very affordable prices. Their concept of buying individual "hot pots" to build your own palette is really cool! Most of us are sometimes hesitant to buy a large eyeshadow palette because we are afraid that a lot of the "brights" might not get used very often, and this is a great solution. Each eyeshadow pot is sold for $1.95 , which makes for a very affordable palette. They also have a full section of Natural Products, and sell ingredients to make your own makeup/bath fizzies.
Sold on Amazon, OCC is famous for Lip Tar, a high-pigment liquid lipstick that comes in tons of neutral and super bold shades. The brand now offers a huge range of innovative, professional-quality makeup. We totally love the Lip Tar mini sets! Since a little goes a long way with this lipstick, you might not end up using the whole tube before it is time to get a new one. With the mini sets, you can try a bunch of different shades without wasting any makeup!
essence Cosmetics is a popular European brand sold at ULTA. While it may seem like our usual drugstore brands at first glance, don't be fooled. With high quality products, catchy colors and super cute packaging, essence is clearly rising above the lot. The essence waterproof gel eye pencil was the 2014 Allure Beauty winner ! The brand is colorful, whimsical and very affordable- in other words, we're totally digging it! Here are a couple of our favorite essence products: the gel eyeliner and the effects pencil liners.
Shop essence Cosmetics at ULTA (and get 5% cash back if you shop through trendslove.com).
Known for their commitment to product purity and quality, Physicians Formula features innovative, easy-to-use products made especially gentle for even the most sensitive skin. If you tend to develop allergies to various cosmetics, this is the brand for you. Physicians Formula is not your typical all natural, hypoallergenic brand. The colors are gorgeous, the packaging is unique, and the quality is superb – all of that with a tiny price tag (eye shadow palettes are under $12 and lip glosses under $10). Our favorite: the Nude Shimmer Strips Custom Eye Enhancing Shadow.
Shop Physicians Formula at ULTA  (and get 5% cash back if you shop through trendslove.com).
2b is a new brand from Europe that recently became available at ULTA. I haven't tried anything yet, but makeup that comes from the other side of the pond automatically catches my attention, especially when the prices are great! All products are made in France, and come in funky neon packages! They have some really cool nail ail products which are great dupes for ciate nail art at a fraction of the price:  Jeans look nail polish and Feathers nail polish  seem so fun!
Shop 2b at ULTA (and get 5% cash back if you shop through trendslove.com).
Originating in London, make-up brand Barry M is known for their vivid color palette. It is super popular in the UK, but has yet to become a staple in the US. Sold at ASOS, it has some very affordable lipsticks starting at $3.
BH Cosmetics is a relatively well knows brand, but it is worth including on this list none the less because many people don't know that BH Cosmetics has more than eyeshadow palettes. Now don't get me wrong, their palettes are amazing. I own the 88 Color Tropical Shimmer Palette (which is currently $11.95), and have been using it for years. It is hands down one of my best makeup purchases, and by far one of the cheapest! Their palettes usually combine matte and shimmery eyeshadows (although they do have separate palettes of each kind as well), and all the colors blend well and are nicely pigmented. One of my other favorite palettes is the 88 Color Neutral Eyeshadow Palette, which has tons of nudes and neutrals, and is very versatile for everyday looks.
What I didn't know until recently was that BH Cosmetics also offers incredible deals on brush sets, which have earned rave reviews. You can purchase an 11 pc starter kit for only $16.95 (comes in a cute polka dot packaging), while the 36 piece kit is just under $30.
Shop BH Cosmetics (and get 5% off + 10% cash back if you shop through trendslove.com).
Bourjois is a French cosmetics brand available at ASOS. Encapsulating all the glamour of 19th century Paris, Bourjois actually created the first powder blush. Still retaining that French joie de vivre, today the range comprises of vibrant colorful shades and inventive products. Now I have to admit I am biased with this brand because it was my go-to when growing up in Paris. Let me give you the insider tips… The real catch at Bourjois are the Little Round Pots Eyeshadow. The sparkly shades incorporate very fine glitters which are the perfect balance between shimmery and glittery – Beige Paillette and Gris Paillete are truly gorgeous. In the shimmery line, go with Bleu Canard or Noir Emerade (a black shadow with dark emerald green hues). You can also purchase those eyeshadows from Amazon.
*This is a sponsored post. All opinions are my own. 
Image sources:
– Brand websites and Instagram Accounts unless otherwise stated
– NYX images from @TheeeMakeupAddict, @LookaMillion and @depechegurl
– BH Cosmetic images @Pursebuzz @PinkPerception
Featured image source: styleandsplurging.com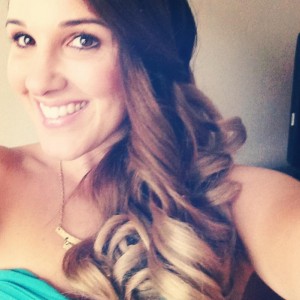 Julie Houta
Julie is a Parisian living in Boston. Graduated from Bentley University with a Masters in Marketing.