21 Affordable Clothing Websites You Didn't Know About
We are all looking for trendy affordable clothing websites to shop for cute and stylish fashion. Are you looking for the perfect chunky sweater, distressed jeans or maxi dress? These 21 affordable clothing websites have tons of affordable options for the trendy (but broke) fashionistas out there.
H&M is one of the best websites for cheap and trendy clothing options! No matter if your style is edgy, preppy, boho, or just casual- H&M has an outfit for you! Check them out in-store or head to their website, they won't disappoint!
This brand is always up to date with the latest trends, and we love it! Their most recent collection, Playboy x Missguided, has SOOO many cute pieces for lounging around the house or for going out with friends! And most importantly, Missguided is both super affordable and such good quality. Head to their website for this bunny repeat towelling runner shorts that is absolutely to die for!
This is one of my favorite cheap trendy clothing websites! Boohoo is a British online store carrying a huge inventory of trendy and affordable items. The best part is that shipping to the US is free with any order over $45. Their selection of maxi dresses and swimwear is amazing, most of it under $35! boohoo is one of the most affordable clothing websites out there but the quality is still awesome.
LuLus.com is the style destination for trendsetters worldwide! We love the LuLu*s label and emerging designer mix. While the price range varies, LuLu*s has a variety of tops and dresses of excellent quality for less than $50. Be on the lookout for new arrivals, as quantities are often limited.
River Island is a super popular European brand always on top of the latest trends. The quality of the clothes is flawless and we love their edgy styles!
If you're trying to keep up with the latest trends and styles of the season, look no further than Zara! With super Instagrammable clothing and mild prices, it'll be hard not to fill your shopping bag all the way up!
Romwe offers a huge selection of the latest street styles from around the world. The online store has over 30 new arrivals every day, so the choices are almost unlimited. They have a selection to please every style, from preppy to boho to edgy! So dig in and start hunting for the best bargains. They also run daily sales on certain items.
Nordstrom Rack is one of the best places to get designer clothes for a discount that's hard to ignore. If you see an outfit that your favorite influencer is wearing on Instagram, I'm sure Nordstrom Rack has a duplicate for you!
FashionNova is the best clothing website for cute and affordable clothes. You can revamp your whole wardrobe and not feel guilty about any of it! Plus, their Instagram is total #OutfitGoals.
When talking about discount clothing websites, Roole may take the crown (sorry h&m). It's unbelievable how cheap you can get an outfit off of here, we're talking for as little as a dollar! If you're interested in affordable clothing websites, Roole is the one for you!
Tobi is an LA-based brand that has prices that range from 5 dollars to 235 dollars, with a good amount of clothing options that lie on both ends of the spectrum. However, when it comes to cheap trendy clothing they have some great options on the lower side.

12. Princess Polly
Princess Polly is the definition of trendy cheap clothing, they offer weekly discounts, vintage clothing, and more! If you're in the mood for some classic pieces, head on over to Princess Polly!
When it comes to affordable clothing, Forever 21 might be the ringleader. Oftentimes it's perplexing how cheap the price is, and for such cute clothes! If you're looking for trendy clothing that's great for Instagram pics, this is the website for you!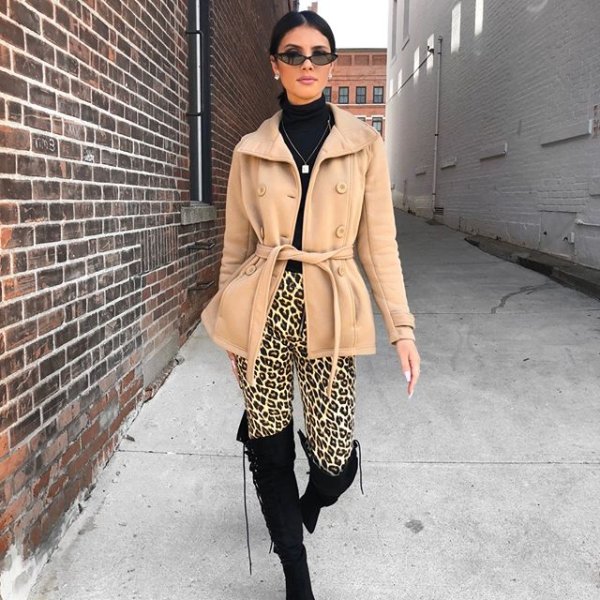 ASOS has such a wide stock of trendy clothing items, it's hard to keep count! If you love edgy clothes that are cheap and unique looking, ASOS is one of the best affordable clothing websites for you!
Not only is Amazon super cheap, but if you're a prime member you can get all of your clothes shipped to your door in just two days for free. Oh, and if something isn't your style or isn't fitting right, returns are free too. This is definitely one of the best affordable clothing websites!
We all love affordable clothing that's not only Instagram-worthy, but practical. Hell, who likes an outfit you can't wear on the regular? Urban is one of the best online clothing stores for day-to-day outfits!

If you're a fan of Saks Fifth Avenue, then you'll definitely be a fan of Saks OFF Fifth. This is an affordable version of the big buck boutique that offers some of the best designers out there. If you're interested in designer brands for a bargain, this is the cheap online boutique for you!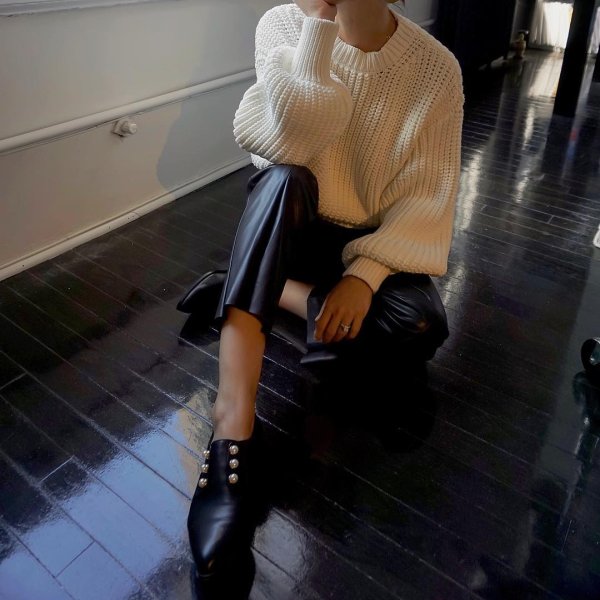 Charlotte Russe is one of the best stores to go to for affordable clothing that's always on-trend. Whether you're heading to the club for a night out with the girls and need a snazzy dress and killer heels or hanging around the house in a fuzzy sweater, Charlotte Russe has you covered from head to toe.
PrettyLittleThing has a constantly evolving stock of the hottest and trendiest pieces out there. And the best part? Killer prices. This is one of the best trendy clothing websites, especially if you're inspired by the celebs' rockin' style – here's where to recreate those looks you're just dying to copy.

Nasty Gal definitely deserves a spot on this list as one of the top trendy clothing websites because it has super unique pieces you probably won't find anywhere else! If you like to be the trendsetter, check out their selection – you won't be disappointed.
SheIn has a wide variety of trendy and contemporary styled clothing, shoes, and accessories that are super cute and affordable! From the perfect graphic-t to a dress for a special occasion, SheIn has something for any fashionista.
*These are sponsored links. All opinions are my own.
Do you know of any other affordable clothing websites that should be on this list? Share your favorite trendy clothing websites in the comments below!
Capital One Shopping compensates us when you get the browser extension using the links provided.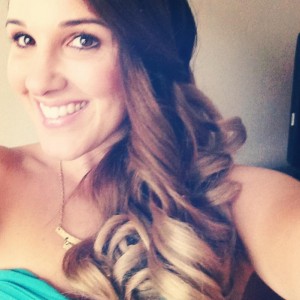 Julie Houta
Julie is a Parisian living in Boston. Graduated from Bentley University with a Masters in Marketing.