22 Cute Dorm Decorations That'll Make Your Space Cozy
We're almost halfway through the semester, and the best feeling in the world is coming home to a super cozy dorm after spending hours at the library! Your dorm is your home away from home, and you want to make sure it's comfy and reflects your personality as much as possible. When your stressed, homesick, or just exhausted, a comfy dorm is the solution. Here are 22 cute dorm decorations that will give your dorm the extra coziness it needs!
1. Cute Lights Everywhere
These lighting fixtures from Urban Outfitters will brighten up your room and your life! Give yourself some extra light to study and also add some flare to your dorm with different colors and fun shapes. This is one of the most popular cute dorm decorations out there.
2. Matching Pillowcases to Make Your Life Feel Put Together
These pillowcase sets from Urban Outfitters will make your dorm look adorable and will provide a nice backdrop for late night snaps! They make for comfy AND cute dorm decorations!
  
3. A Cute Organizer to Spice Up Your Desk
This geometric pencil holder from Target will look perfect on your desk and motivate you to keep your room clean. Coming home to a clean dorm is quite possibly the best feeling, and it's much easier to snuggle up in your bed when you don't have to clean up your desk!
4. A Groovy Lava Lamp
Adding psychedelic colors to your dorm is just the extra touch it needs!
Copy this look:
5. A Hot Drink Maker for Chilly Days
There's nothing cozier than snuggling in bed with your laptop opened to your recent Netflix binge and a cup of coffee or hot cocoa in your hands! You can even get one in a fun color to match your dorm.
6. The Comfiest Throw Pillows to Accent Your Comfy Bed
Not only will these pillows from Anthropologie look adorable on your bed, but your friends can borrow them when you host the next dorm sleepover!
7. The Biggest, Fluffiest Bean Bag for when You Can't Sit in Your Bed Without Falling Asleep
Somedays your bed is just too tempting and there's no way you'll get anything done sitting in it. For those days, pop a squat in this super comfy bean bag chair and lets the studying flow!
Copy this look:
8. Even More Lights!
You can never have too many lighting fixtures to add that extra sparkle to your dorm! These glitter globe string lights from Urban Outfitters are the perfect touch of glow that you need in your life.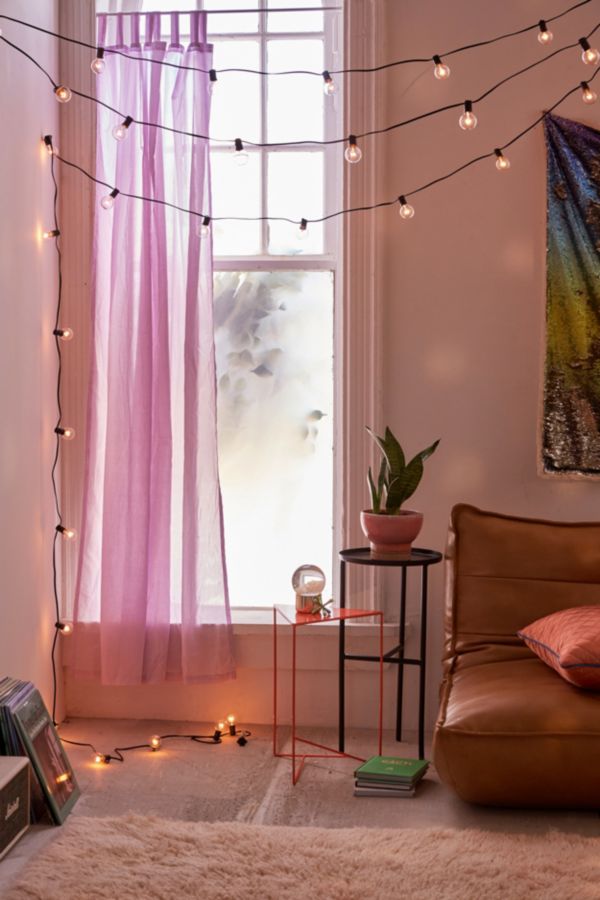 9. The Perfect Blanket to Make You Feel Like a Perfect Mermaid
For those days when nothing seems to go right, at least you can still be a mermaid. This blanket from Forever 21 will make you feel super cozy and magical!
10. Cozy Slippers for Cold Mornings
For the mornings when you just don't feel like getting out of bed or for middle of the night runs to the bathroom, these fun slippers from Forever 21 are the only things you will want on your feet.

11. Beautiful Succulents to Add Some Fresh Air
For my fellow college underclassmen who live in the basement of their dorm building (or anywhere that doesn't get much sunlight) these tiny plants from Francesca's will add the perfect amount of nature into your dorm. The little pots they come in will make your dorm look cute as well!
12. A Soup Mug That Will Also Motivate You
For those days when your dirty dishes just aren't getting done, this mug Francesca's will have your back because it's not only for coffee- it's for soup! The message on the front will also add some inso into your life. It may even motivate you to do your dishes.
13. A Fuzzy Robe for Frosty Mornings
Whether you just got out of the shower or you just woke up and aren't leaving your dorm for awhile, a fuzzy robe will give you all the comfort of being in bed while you go about your daily routine of getting ready or doing homework.
Copy this look:
14. Sleeping Joggers for the Comfiest Sleep
Once you are cuddled up under fuzzy blankets, these sleeping joggers from Aerie will keep you so comfortable that you might even forget you have to sleep on a stiff dorm bed.
Copy this look:
15. Sleeping Boxers (for Warmer Nights)
As the semester goes on, we are all hoping that the weather will quickly get warmer. So, for the nights when your sleeping joggers are too long, slip on these sleeping boxers from Aerie for a cool and comfy night!
Copy this look:
16. An Essential Diffuser to Take You to Your Happy Place
We've all had days where we've wished we could be anywhere but our dorm room. For those days when you want to escape but can't switch on this essential oil diffuser to help you relax and make your room smell like a tropical island or blooming meadow!
Copy this look:
17. A Super Cozy Desk Chair for Nights Before Exams
If you're like me, sometimes the library is way too crowded to get work done (or way to far from your dorm) and you end up cramming for exams in your dorm! Don't let those uncomfortable desk chairs get you down! Get a super comfy chair cushion so you can ace that Chem exam!
Copy this look:
18. A Night Light for Late Night Convos with Your Roomie
Night lights are not just a memory from your childhood! This super cute night light from Target will be perfect when you're up late watching Netflix or face timing your BFF back home, and it will add a cute touch to the theme of your dorm room.
19. Don't Forget About Your Pics!
A dorm room wouldn't be complete without the cutest pics of you and your college besties! This polaroid chain frame from Urban Outfitters will be the simplest and cutest addition to your dorm room this semester.
20. Book Ends to Hold Your Books (and Your Life) Together
Too many of us know the struggle of finding books in all of the random nooks and crannies of the dorm room. These adorable pineapple book ends from Cotton:On will not only make your dorm room look super inviting, but will also support you and your books!
Copy this look:
21. Blackout Curtains for When the Sun Gets Up Way Too Early
Saturday and Sunday mornings are for sleeping! If you have big windows in your dorm, blackout curtains are the way to go. You can even find super cute ones to match your bedding!
Copy this look: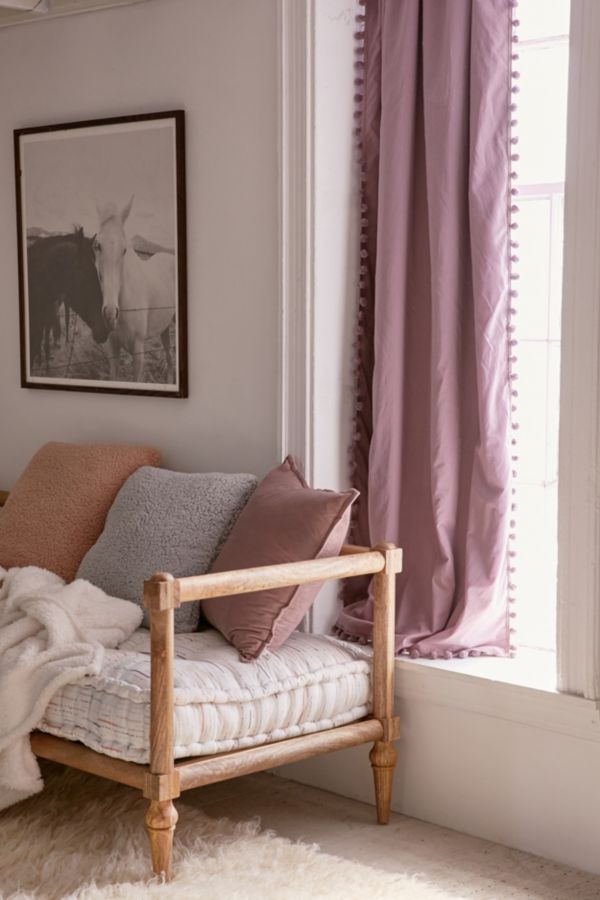 22. Your BFF (Best Furry Friend)
The most essential, cozy dorm addition is a personalized stuffed animal from Cuddle Clones to look like your best friend back home. When you're missing your pupper a little extra, give this little guy an extra squeeze!
What kinds of cute dorm decorations do you have? Let us know in the comments below!
Featured image source: weheartit.com
*This is a sponsored post. All opinions are my own.