18 Things Every UT Dallas Student Should Know
As you enter college, it is usually pretty typical to set some expectations and goals for yourself so that you are prepared for whatever is to come. Attending UT Dallas can be exciting, but also very nerve wrecking. Keep reading to ease those nerves by discovering these 18 things every UT Dallas student should know!
1. So much food EVERYWHERE!
You will be glad to know that you will not go hungry. There are so many food options not just on campus but around campus that offer full meals for a great price so don't worry about breaking bank either. One other thing about UT Dallas is that there's always a celebration of sorts happening around campus open to the student body.
2. Free self defense classes.
UT Dallas Police Department offers free self-defense classes for men and women taught on campus by certified instructors. Staying safe anywhere should be a number one priority. It is important to know that these classes are available and free.


3. The chess team is our football team.
You probably already know this, but UT Dallas does not have a football team. But don't fear because the Chess Team is the real deal. It has won national and international titles 10 years in a row and has been a top 2 for the past 15 years. Yeah, we take chess seriously. There are chess scholarships available as well as pizza at the pep rally's.
4. You want to go to the T.A.s study session.
Whether you missed a few lectures or not, when a T.A. offers a study session in anticipation of a test or final: Go. A teachers assistant has probably seen the test, discussed the lesson plans with the professor, maybe even help create some of the test questions. You will be glad you went and discussed specific topics you may not have gotten the first time.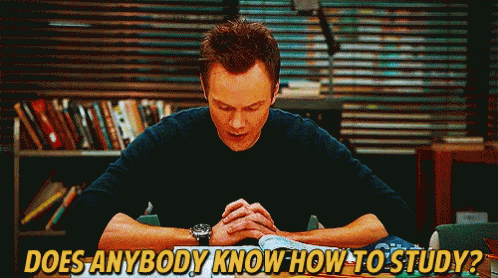 5. Scantrons are your best friends.
Stock up on enough scantrons from the off-campus bookstore because you never know when you or a friend might need one. Life gets busy and you might forget to stop and get one before your next class. Be prepared.
6. Planning a mega study session at the library? Bring a sweater.
McDermott Library is the coldest place on-campus. There, you have been warned. Always bring a sweater and a blanket if you plan on being there for long periods of time. It doesn't matter what kind of weather or season it is you will freeze. Don't forget sweater.
7. Avoid paying full price for textbooks.
Textbooks are so expensive it's unbelievable how astronomical the prices rise year to year. Use a rental service and look for your textbooks at the off campus bookstore near campus as well as the ones near community colleges. You will typically find most textbooks gently used, for rent, or new at lower prices.
8. Food Truck Park on campus.
Every Monday through Thursday at the food truck park, yes we have a designated area for them. You will find all sorts of food options such as bobba tea, fusion tacos, gourmet pizza, Korean cuisine, every week there's something different. Food trucks are available between 11am-2pm Monday-Thursday.
9. Staying safe in bad weather.
If you're not familiar with Texas weather, know that seasons mean nothing here. You can experience all four seasons in a day any day of the year. So always be prepared at least with a sweater and rain boots in your trunk just in case. When you're caught off guard in stormy weather head on over to McDermott Library basement home of the Novel Brew.
10. Check the bulletin boards.
Find anything from events, used books, a couch, on-campus and off-campus jobs too. You never know what you will find posted but there is always something of interest.
11. Use the Career Center!
The Career Center has an abundance of resources that are free to you as a student take advantage of it. They host several career expos and research fairs where you can network and find job opportunity.
12. Not every school has a 24-Hour library.
Almost every university library has extended hours but very few have 24-hour library service. You will never have to worry about not being able to find a quiet place to study or a big enough spot for a study group.
13. $5 Fall Spirit Fridays are the best.
Every semester be on the lookout for deals like this one from the Dining Hall West. Your first week at UTD you will collect enough t-shirts and other apparel to last you the entire semester so no need to worry about that UTD spirit wear you'll have plenty.
14. Drive with school pride.
Let your school spirit shine and support your school by customizing your license plates with UTD school colors and emblem. Part of the proceeds from each license plate helps fund scholarships at UT Dallas. Go Comets!
15. Follow the parking signs.
Respect the parking signs everywhere you go. Parking is strictly enforced on-campus. Parking decals are a must if you are driving to and from campus. No car is safe from the parking police.
16. Visit the Pop-up Farmers Market!
It's great to have fresh options available and get a little break from fast food. In the Spring UTDs pop-up farmers market begin to appear all over campus. Stop by for a fruit or veggies. All produce is from local farmers markets.
17. It is so important to stay healthy.
UT System Center for BrainHealth and Callier Dallas host free nutrition coaching the first Monday and third Thursday of each month. This is a great resource for everyone who wants to eat as healthy as possible while studying and on the go.


18. Learn about Zipcar.
No need to worry about not having a car and wondering how you're going to get to your date, internship or job because there are Zipcars available for you to use upon completing a drivers verification process. Zipcar is a membership car sharing club that is available through UT Dallas at special rates to students who are 18 years or older and who have a valid driver's license.
https://www.instagram.com/p/BI3fzUAhuhP/?tagged=zipcar
Do you have anything to add to this list of twenty things every UT Dallas student should know? Share what you think and comment below!
Featured image source:

pwpla.com

and

youvisit.com
Rosario Rosales
Rosario is a Dallas based writer who enjoys a good cup of coffee and nice slice of cheese. She is writing a Young Adult Fantasy novel. When she's not writing she does yoga and bakes intricate pastries.