10 Sweater Dresses for the Holiday Season
With their cozy vibe and flattering silhouette, it's no surprise that sweater dresses are the "it" look this holiday season. Chameleons of the winter wardrobe, these fashionable and festive dresses can be styled for any occasion; from a cozy night in to a fancy holiday party. No matter what look you want to achieve, below you will find 10 adorable sweater dresses that will bring your closet to the next level.
This versatile sweater dress ($59) is great for layering! It pairs perfectly with winter accessories such as an infinity scarf, cozy beanies, and lace-trimmed boot socks. Plus, with four color choices, you will be sure to find one that suits you.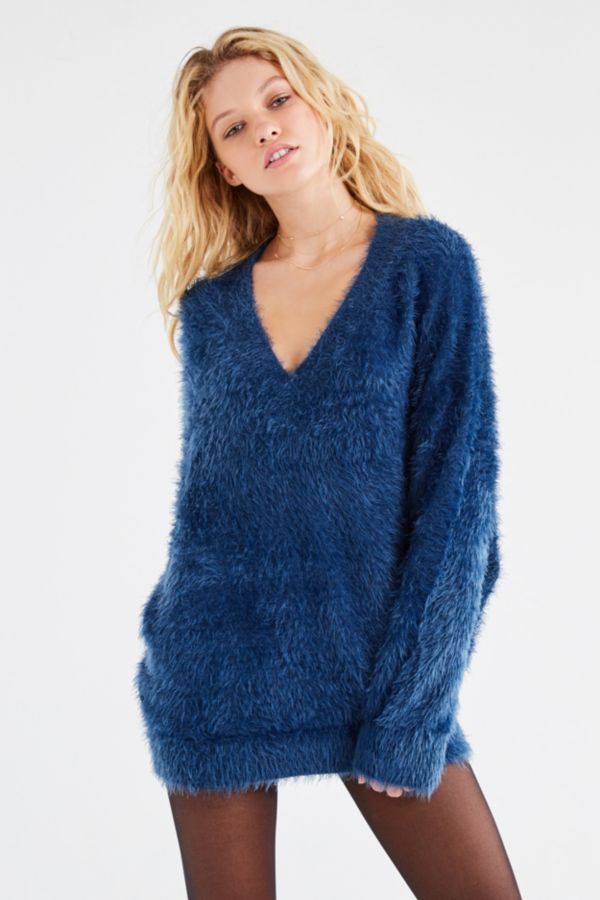 This chic high-neck sweater dress is a great choice for the holidays and is only $30.60. Paired with black ankle booties and a sleek shoulder bag, this fashionable dress will put pep in your step.
With an eye-catching zip detail and a slightly slouchy fit, this $58 dress proves that it is possible to feel comfortable and look put together at the same time. For a cute and casual look, pair this dress with a fringed scarf and booties.
This pretty flair sweater dress is a sweet choice for any occasion this season. Styled with colored tights, a patterned beanie, and eye-catching jewelry; this simple dress is anything but basic. Oh, and it's under $40!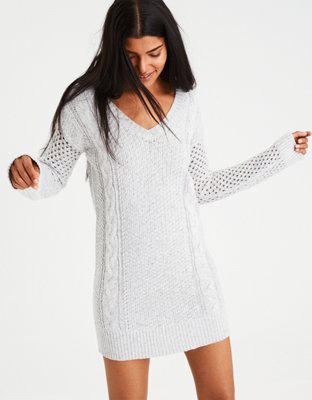 For a holiday ensemble with flair, try this flattering two-piece sweater dress for just $75. With a choice between a stunning navy blue and a pretty pale blush, you cannot go wrong with this stylish duo. For a fashion-forward look, pair this dress with a statement necklace, stacked rings and heeled booties.
Everyone needs a dress that makes it difficult to resist looking at their reflection in store windows as they pass by. From dinner dates to holiday parties, this stunning dress ($38.99) will be your go-to all season long. Show off those legs and style this sweater dress with a pair of black or gold heels. Its beautiful deep wine color and sexy silhouette are sure to turn heads.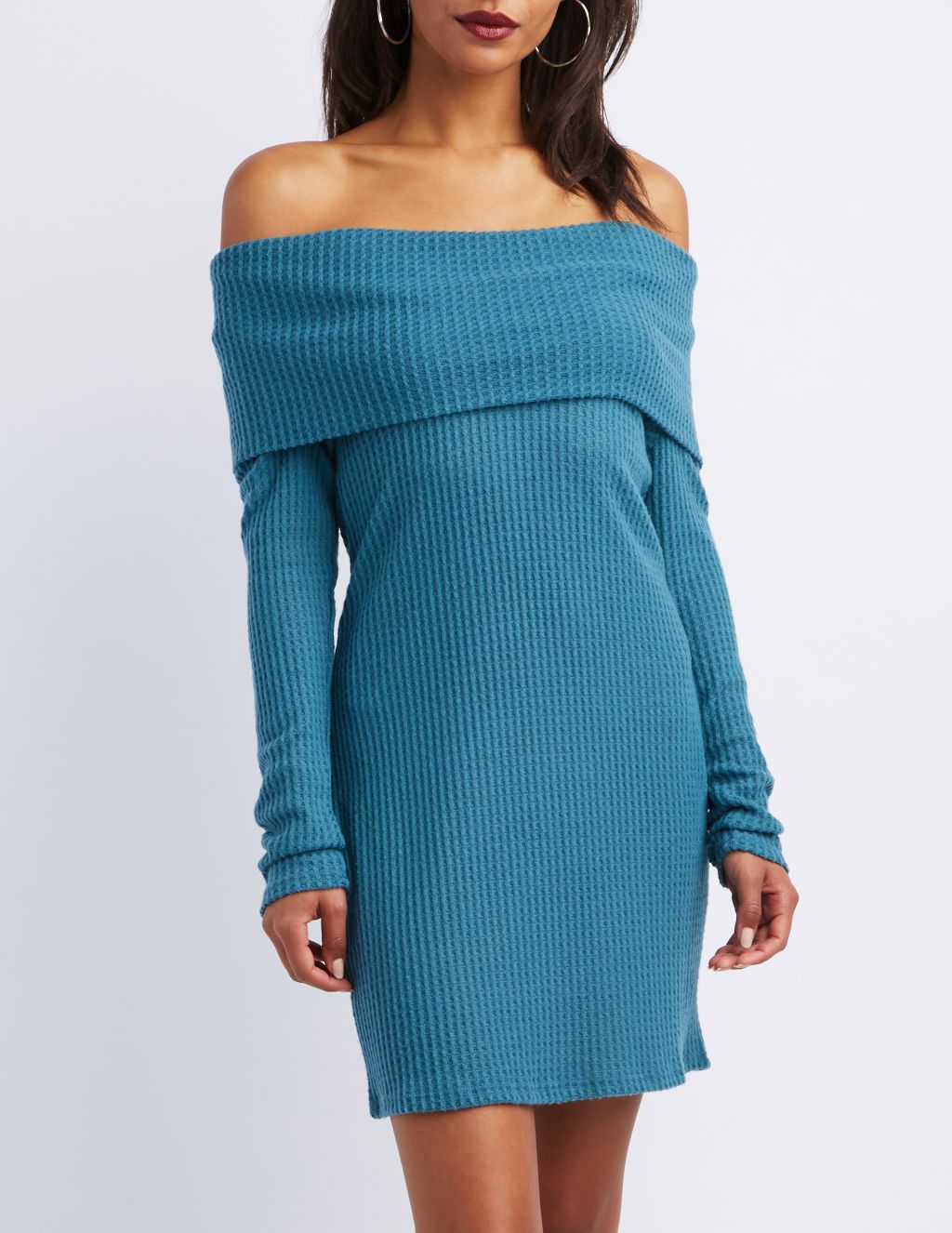 If you enjoy wearing festive pieces, this affordable ($24.99) metallic sweater dress is made for you! Complete with a slouchy cowl neck that doubles as a scarf, this dress would pair flawlessly with translucent black tights, tall black boots, and a pendant necklace for a cheerful holiday look.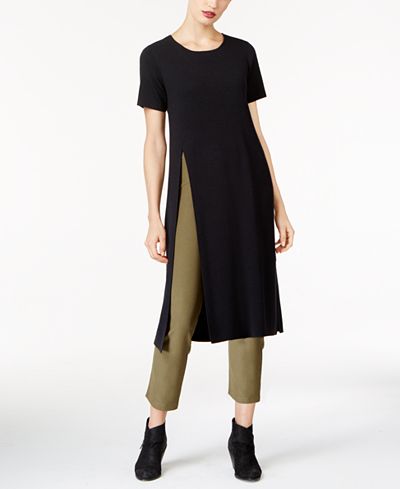 Who says the perfect holiday dress can't feel as cozy as pajamas? This warm cable-knit dress is a stylish choice for any holiday activity, from a laid back evening of sipping cocoa and wrapping presents to a Thanksgiving dinner with family. With its beautiful rich burgundy color, this piece would pair great with a pair of boots and tights.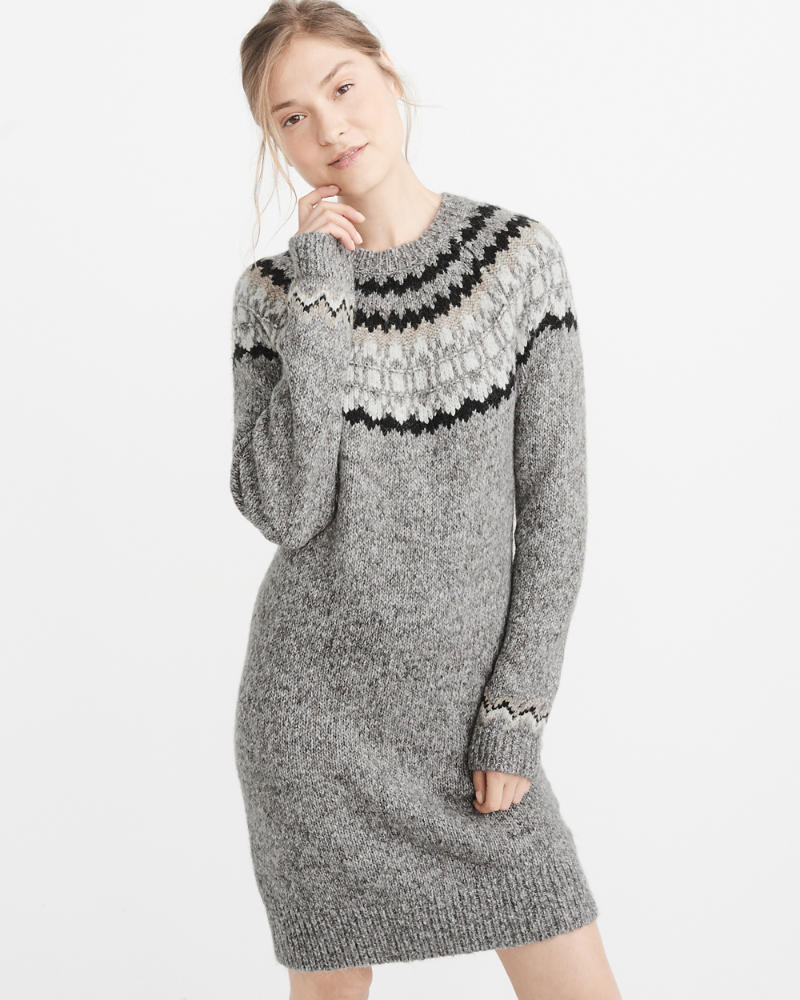 Everyone needs a dress that can be styled into a different outfit for every day of the week. Whether paired with a leather jacket and layered necklaces for an edgy look, or with a plaid scarf and riding boots for a more girly look, this affordable piece will quickly become a staple in your winter wardrobe.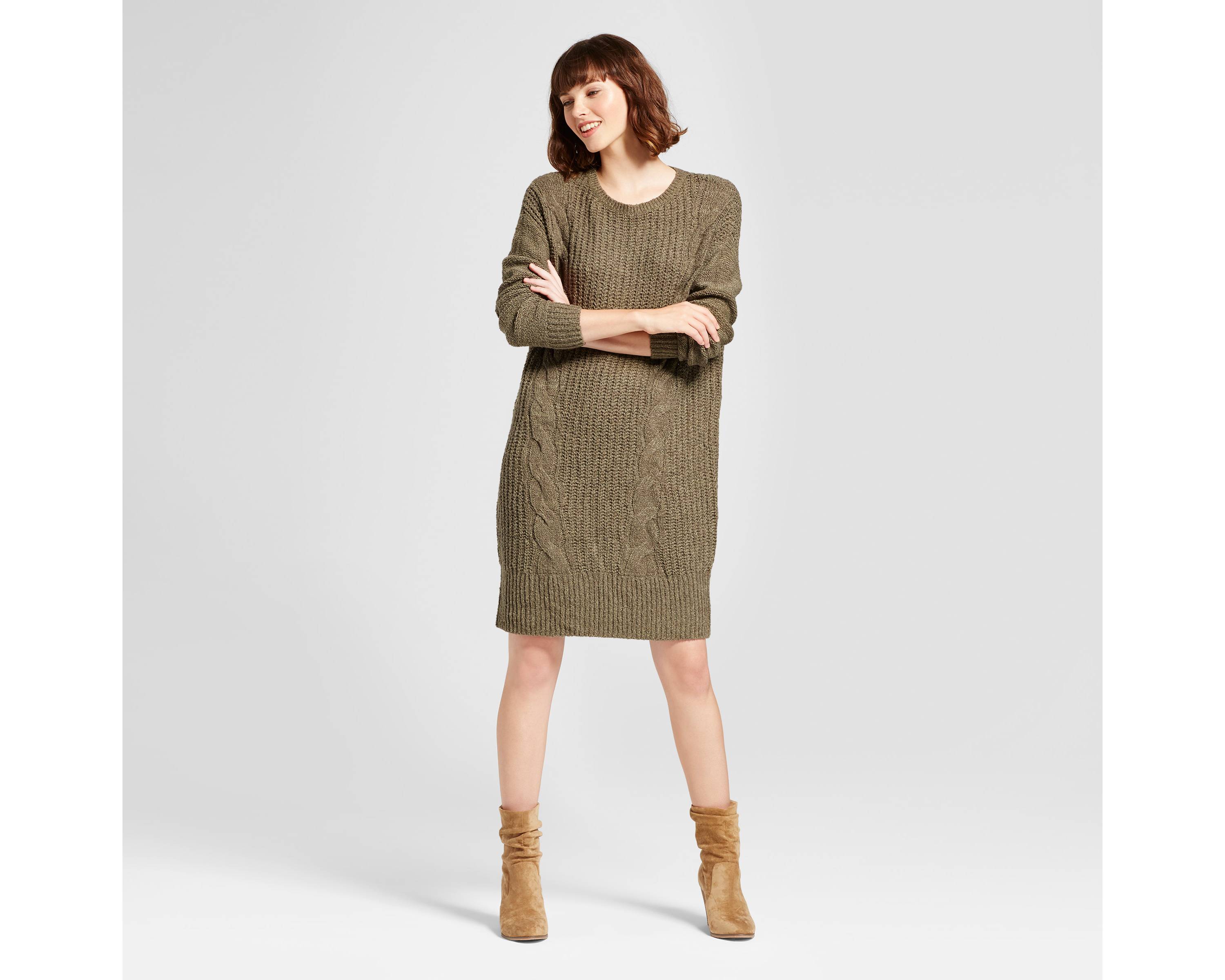 With color blocked chevron stripes and a flattering V neckline, this $52 dress adds a modern flair to a neutral look. Paired with over-the-knee boots and a matching beanie, this dress is an easy yet stylish look for the winter season.
What is your favorite thing about sweater dresses for the holiday season? Tell us down below!
Featured image source: 
thefrontrowview.com and tovogueorbust.com
Lia Vallina
Lia Vallina is a sophomore at the University of Michigan in Ann Arbor majoring in Communication Studies. In her spare time, she enjoys plant-based cooking, playing the guitar, and experimenting with fashion and makeup. In the future, she hopes to study advertising.